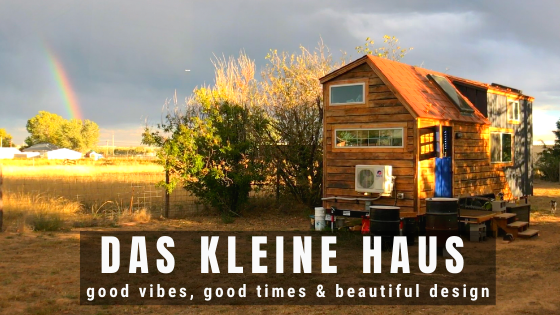 Clever Couple's Exceptional DIY Tiny House: Entertaining Guests
Join us for a fun tiny home tour, good times, and entertaining stories!
This video is a throwback to when we parked our THOW next to our pals, Erika & Ray's exceptional self-built tiny house outside Denver, Colorado.  It's called Das Kleine Haus. In German, it means "the little house". They built it over a few years, 27 months to be exact, while working full-time and going to school— impressive juggling.
Key tiny house building materials and techniques used:
Now, Erika & Ray live in a tiny home community in Durango, CO. It's called "Tiny Town," a THOW only section of the Island Cove Mobile Home Park. The location is phenomenal, on the Animas River, just outside downtown Durango. We hope to visit them their and film a follow-up video.
For a view inside Erika & Ray's tiny house lifestyle, follow them on Instagram.
Full TOUR of their now Renovated Tiny Home