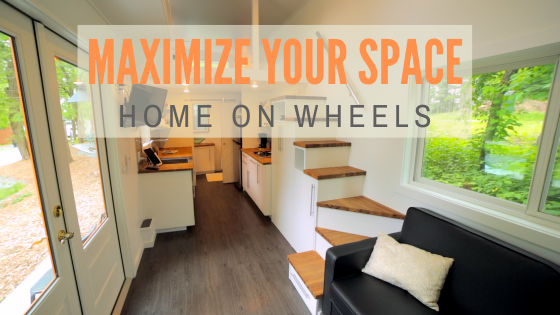 How To Maximize Your Small Space When You're A Tiny House Traveler
Space-saving design hacks can help tiny homes on wheels enjoy more flexibility.
A growing number of households have traded their traditional homes for small houses that they can travel with, as desired. Rather than staying in just one place, they live their lives like nomads and citizens of the world. Some travel occasionally and others, almost nonstop.
When you come to think of it, this can be both fun and a challenging experience.
Fun because who doesn't like traveling?  Challenging, of course, because you're toting around your home like a snail. With a smaller space, you have to make do with the little leeway you have. Imagine that added challenge if you also have kids with you.
The good news is that there are so many smart ways to maximize your tiny space, so you won't feel cramped. This article has got you covered with some of the best tips that you can adopt.
Paint Your Interior Walls In White
Perhaps the best paint color that you can choose for your tiny home's interiors is white. By doing this, you're able to make it feel and look wider and airier. So, when you're inside your tiny home, you don't feel too encapsulated in a small space.
Consider semi-gloss or gloss to make it easier for you to clean. One thing we've learned from living tiny for many years is that it gets dirty quickly because your surfaces get used more than in a larger home.
Here are other perks that you can enjoy from sticking to white walls:
It's easier to maintain, especially as a traveler.

It clears visual clutter.

It optimizes natural lighting.

It creates that illusion of space.
Choose Cozy Accessories
Just because you're in a tiny home and traveling, it doesn't mean that you'll have to skimp on your décor. After all, it is your home while you're exploring the world.
You may also meet friends along the way, who you might want to invite for meals. Thus, it really pays to make your room feel and look cozy. In doing so, your family and guests are able to stay comfortable in your tiny home.
When it comes to choosing accessories, however, things can get quite tricky. However, the key is to ensure that you don't overdo it and to stick mostly to the basics.
But of course, always lean toward what feels right to you.
Play with textures as these elements can add more character and dimension to your home. 
These are some of the basic accessories to consider:
Billowy quilts

Soft rug

Decorative linen pillow

Accent wall or piece of furniture with a pop of color
Use Full-Sized Furniture (at least one piece)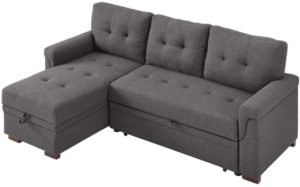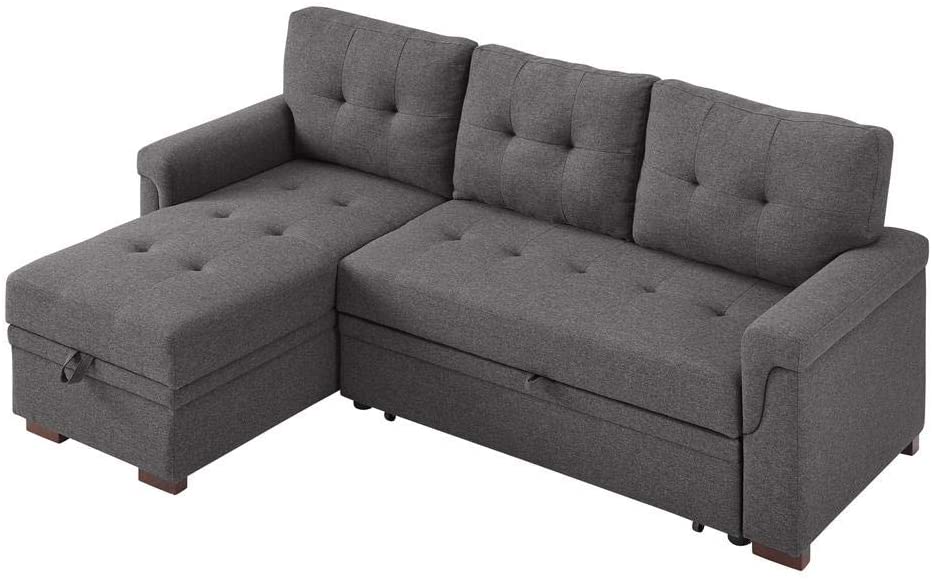 This tip may seem ironic to you, as you might think that because you're living in a tiny home, you'll have to stick with super small or built-in furniture only. Wrong. Full-sized furniture, specifically a sofa, is still the best option for comfort.
A larger piece can help you put everything in order. Not only are you able to minimize visual clutter, but you're also able to have a place for everything. This advantage can help you clear up some table space, such as a small countertop or even a work desk.
Another expert tip when choosing full-sized furniture is to opt for those that serve multiple purposes, which are good for storage space and travel. For instance, your small living room sofa or couch can double as a pull-out or sofa bed at night.
Let In Some Natural Light
Here, you're going to have to play with design elements along with your tiny home's builder. Allow the most natural light possible into your home.
You can do this by maximizing your window sizes or opening up the roof to accommodate a skylight or two. 
The more natural light that you let in, the bigger your little space would look and feel. Also, not only does it feel bigger, but you're also lowering your cost of living.
Lose The Clutter
Clutter has a way of sneaking up on you if you're not being conscious of what you bring into your home. This is true even after you have drastically downsized into a tiny house.
When you travel, only focus on buying the essentials that would help you survive throughout your journey. As to the souvenirs, stay away from the disposable ones. Take photos instead. You don't need to have 20 mugs with you when there's just you and your family in your tiny home as you travel.
Install Floating Shelves
Apart from multipurpose furniture, floating shelves are also worth investing in if you want to maximize the small floor space in your tiny house. While you may think that these shelves aren't functional, still, these are often necessary so that you've got space to store your essentials.
Instead of the usual shelves, have these installed in instead. Not only do they take up less space, but these will also make your tiny house look neat and more organized.
Though, don't forget about how to secure the items when moving!
Conclusion
With these tips, now you can see that perfecting your tiny home isn't just dependent on living a minimalist lifestyle. If there are things that you'd really like to buy, you can still do so. 
We always say craft your tiny home around what you most need and most love.
Though for traveling homes on wheels, there are weight limitations you need to be aware of, as well as other considerations that impact towing. To learn more about these, sign-up for our THOW travel how to e-Course.