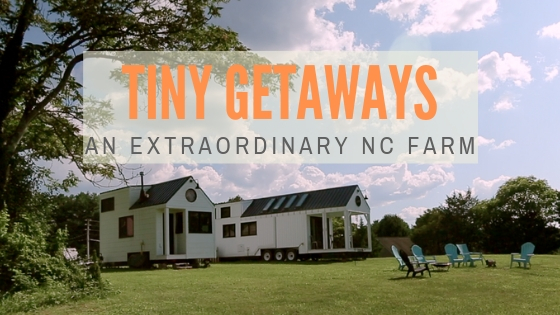 Gorgeous Tiny Houses with Farmhouse Flair Offer Chill Getaway
Welcome to Tiny Getaways Episode 2!
We took a trip to the lovely Perch & Nest Tiny Home Company farm. The Elsner family live, build tiny houses, and host Airbnb THOWs here. As a getaway, it offers the best of both worlds: relaxing farm life while just a 10-minute drive to happening downtown Winston-Salem, NC—the city of Arts & Innovation.
Fun fact: Thom Elsner was our DIY tiny house build mentor! Through that experience, he and his wife Johanna fell in love with tiny houses and launched their successful design/build company.
In the above episode of Tiny Getaways, enjoy tours of Perch & Nest's gorgeous tiny houses on wheels. Be prepared to be charmed! Also includes insight into the family inspiration behind their work and designs.
Are you interested in direct Q&A time with Christian & Alexis, plus other bonus behind-the-scenes content?