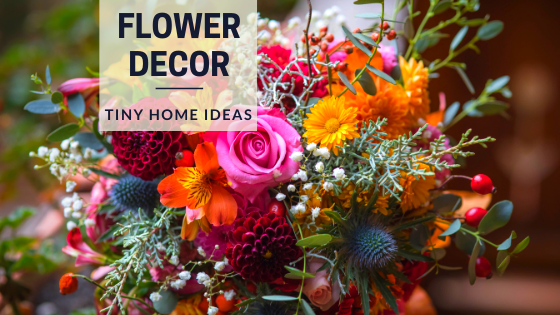 How to Use Flower Bouquets to Decorate Your Tiny House?
Flower bouquets as tiny house decor can spice up your minimalist style.
Flowers are one of the best ways to add a bit of spice and excitement to your tiny home's decor. You can go down to the local florist or even head online to find the perfect flowers for you, no matter what your needs are. There are many different benefits of keeping flowers in the home beyond simply how they look, too.
In addition to being great for standard-sized homes, flowers can be great for tiny homes, which are becoming more and more popular. This is not only due to the cost of these homes but also their many other benefits.
But just how do you use flowers to take the decoration and design of your tiny house to the next level? What sorts of flowers should you use, and how should they be laid out or presented?
With that in mind, let's go over some helpful tips on how to use flowers to decorate your tiny house.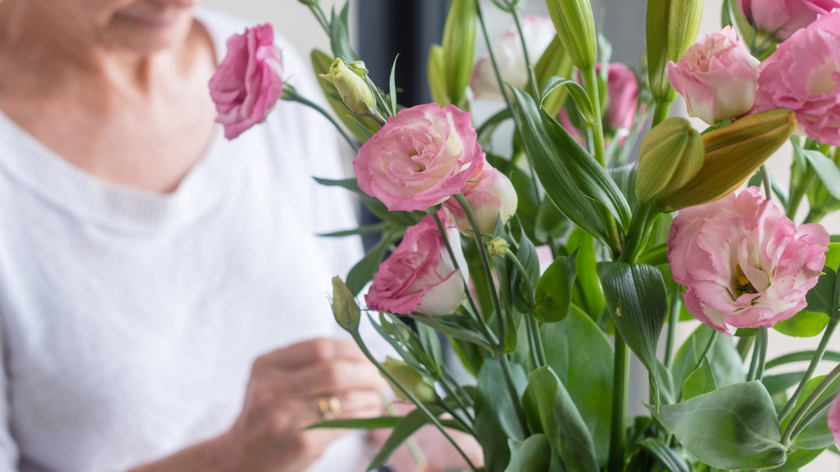 Use Them to Freshen Up Your Small Space
One of the best ways to use flowers to decorate your tiny house is to have them freshen up an area of the home. If a certain area feels too plain, cold, or empty, flowers can be just what the doctor ordered. They can instantly add some color to any area of your tiny home without needing a lot of space to do it. Many flowers take up very limited space for the visual benefits they provide.
Flowers are a great way to add some freshness and an outdoor feel to the home, too. Flowers make a space cozier, as well. They are very versatile and can freshen up anything from your bathroom to your kitchen area to the bedroom. In addition to freshening up how the home looks, many flowers will give off a subtle and pleasant scent. This will not be overpowering but simply fill the home with a great aroma that can differ from flower to flower.
Get Creative With How You Arrange Them
Speaking of flowers' versatility, one of the best ways to use them in your space is to get creative. While many people will simply opt for a few flowers in a vase on a shelf (which can still look great), why not try something a little unique and eye-catching?
There are dozens of different ways you can go about arranging and presenting flowers in your tiny home. You could create a custom floral centerpiece for the table or could house them in vintage or non-traditional containers like crates, boxes, tin cans, mason jars, and anything else.
You could even dry and press flowers and put them in a display or frame and hang them on the wall. The choice is yours. In addition to getting creative with the ways, you display them, choosing unique and creative flowers can be another way to really make your space stand out. There are thousands of different types of flowers, each with its own unique look and smell. Of course, make sure you know the flowers' growing and care requirements before deciding to pick them up.
If this type of over-the-top creativity isn't your style, there is absolutely nothing wrong with keeping things traditional. Even if you opt for a simple vase on the counter with a couple of daisies in it, this can still contribute to an incredible-looking home.
Use Them to Add Unique Textures and Details
While flowers can add a lot to space, one of the most underrated things they can do is to add unique textures and details to your decor. A lot of our decor is fairly flat and doesn't have a lot of texture and detail. While art can give an appearance, it generally doesn't have enough depth.
Flowers and other plants, however, have a lot of texture and detail that can improve the look of your home, from their stems to their petals, their pistil, and more. Some flowers are tall with short petals, while others are short with long swooping petals and leaves. There are so many options, no matter what type of look you are going for.
It is this variety that makes flowers such a great addition to a home. They can add some subtle texture to your existing decor or add some much-needed detail to an otherwise muted space. Also, you can easily change and swap out flowers seasonally or whenever you see fit. This allows you to keep your space looking exactly the way you want and can change things out when you get bored.
Don't Forget About the Outdoor Space
While the inside of your tiny house is important to decorate, don't forget the outdoor space. There are many tips out there to improve the outdoor space around your tiny home. One of the best is to use flowers to keep the space light and colorful. 
You can have large potted flowers on the ground, flower arrangements on tables, or even hanging displays of flowers. These all can help the space feel incredibly homey and add a lot to the curb appeal of your tiny home. Few things are as welcoming as some beautiful flowers, so put them to good use around your deck, door, or outdoor area.
If possible, you can even have an actual garden where you can plant all of your favorite flowers, along with various other plants as well. The exact direction you go depends on how much space you have and where in the world you are living, and the climate there. A great outdoor space can add to the overall appeal of your tiny home.
In conclusion, we hope the information within this article has helped you learn how to best use flowers to decorate your tiny house beautifully. No matter which area of the home they are in, or the size of that area, flowers can be fantastic for decorating your tiny house.
Digital Magazine Dedicated to Tiny Home Living
Do you have more time at home? Enjoy some inspirational reading from Tiny House Magazine!
Discover different types of tiny homes from liveaboard boats to Alaskan yurts, converted school buses, and more.
Try recipes from a tiny house kitchen. Each month we feature a recipe from the Tiny House Foodie. Learn to make it work and still cook like a pro.
Read excerpts from books on tiny houses, downsizing, and a host of other related topics.
Each month brings new topics and new, exciting articles!