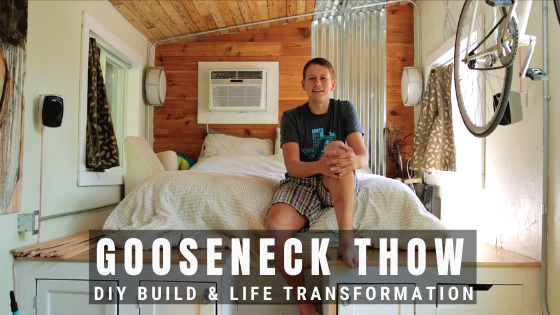 Man Builds Inventive Gooseneck Tiny House After Life-Changing Accident
There's no time like the now to repriortize your life around what matters most.
Our most recent video is a throwback to a few years ago when we met Richard Ward. He's a designer, artist, and DIY tiny house dweller. During our visit to his first tiny home, he shared with us his compelling story of life transformation after a near-fatal motorcycle accident.
This experience inspired him to reprioritize his life around his passions, quit his corporate job to work for himself, and build a tiny house on wheels.
Not long after, he designed a truly ingenious tiny home, with a home office space. It's an ideal bachelor pad with efficient storage for his favorite hobbies, biking and home brewing—room for three bicycles and two beer taps.
He went on to build it in just four months, with SIPs (structurally insulated panels), as well as an impressive number of salvaged and reclaimed materials.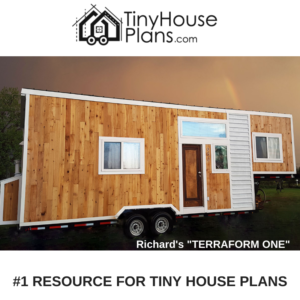 Now, you can build your own "Terraform One" gooseneck tiny house with Richard's plans! Or you can hire him to design a fully custom tiny home.
Since building this THOW, Richard downsized into a Honda Element Car Camper for an epic road trip. Then he designed and built a clever micro house. Watch the tour of both of those here!
Most recently, Richard finished hiking 2650+ miles on the Pacific Crest Trail.
All of his travels and builds have been funded by working as a digital nomad.
"The tiny house movement is not about the houses. It's about the lifestyle... For me the tiny house is freedom. "
And now he just bought land in Cochise County, Arizona, to create an off-grid homestead. Unfortunately, there is uncertainty about how he and others can use their property in the future.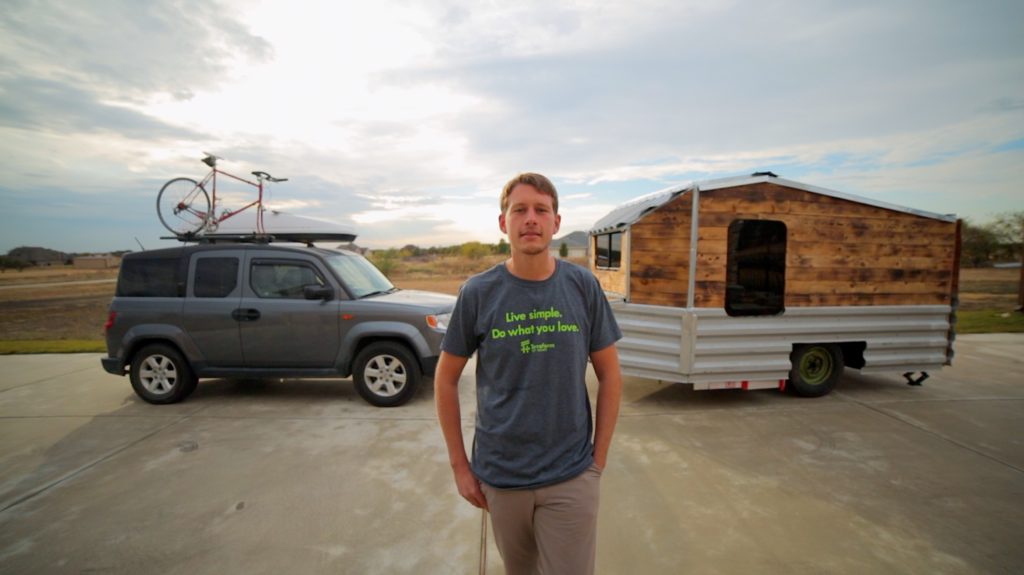 Please read Richard's call-to-action to the tiny living community to help protect his land-use rights:
"Please consider signing the petition (and more importantly sharing it with others) to keep the Owner-Builder opt-out in Cochise County, Arizona. Cochise county because of this permitting opt-out is THE ONE, affordable, beautiful, sustainable, haven for tiny house dwellers to own land and live their life legally that I have found in this country...

In Cochise County, land can easily be found for under $1000/acre... Property taxes on my 24 acres are less than $200/year... the area is beautiful, we have an awesome unspoiled hip town 20 minutes away... it is perfect and It would be a real set back to the movement to let a place like this go because the current sitting county board is all major real estate developers who don't want people to have the freedom to build their own homes...

If you want to know more about this little slice of heaven, let me know. Any support, shares, anything that you can do... the link below takes 10 seconds to complete. Let's keep this alive... Because I am fighting like hell to keep this thing alive so more of my tiny house community can become neighbors in this awesome place.

Thank you for your support."

-Richard Ward
Exclusive Content
Monthly LIVE tiny living discussions with extended Q&A, plus BONUS content, like behind-the-scenes filmmaking and tiny home life insights.
Early Access
See new videos first, get first dibs on new online courses and more!
Exclusive Giveaways & Discounts
Win tiny living festivals passes, and more!
Join today!