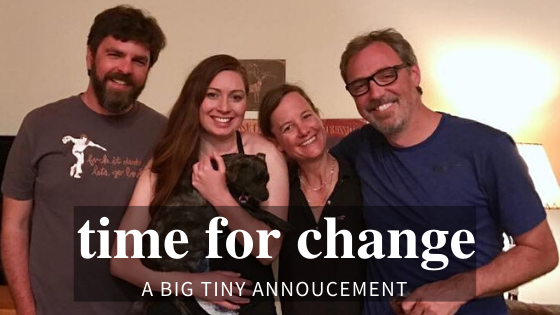 Our BIG Tiny House Community Announcement
Taking the Helm of Two Amazing Online Tiny House Resources
We are humbled and honored to be taking the helm of TinyHouseBuild.com and TinyHousePlans.com from the truly amazing Gabriella and Andrew Morrison. They have long been, not just friends, but tiny house movement heroes of ours. It is our sincerest desire to caretake for and grow these incredible resources that they have developed, to the best of our ability.
Gabriella and Andrew founded Tiny House Build in 2006, after building their famous hOMe. From there, their design and website became beloved and a go-to resource for those beginning their tiny house journey. Since then, they created acclaimed DIY workshops, wrote the Idiot's Guide to Tiny Houses, and co-authored the IRC Tiny House Appendix Q (watch our film, Living Tiny Legally, Part 2 for more on this).
While that is all impressive, perhaps Gabriella and Andrew's best qualities are their genuine kindness, generosity, and infectious love for living life to its fullest.
With much gratitude to them, we commit to enthusiastically honoring their tiny house community legacy by stewarding their online creations into the future.
Christian and I cannot wait to grow our community through these entities—a new adventure! Our passion is empowering others to live their best lives with the help of tiny homes, like so many incredible people and community projects in the tiny house movement that we have visited and documented.
Keep scrolling to learn more about our work and the exciting offerings from our new sites!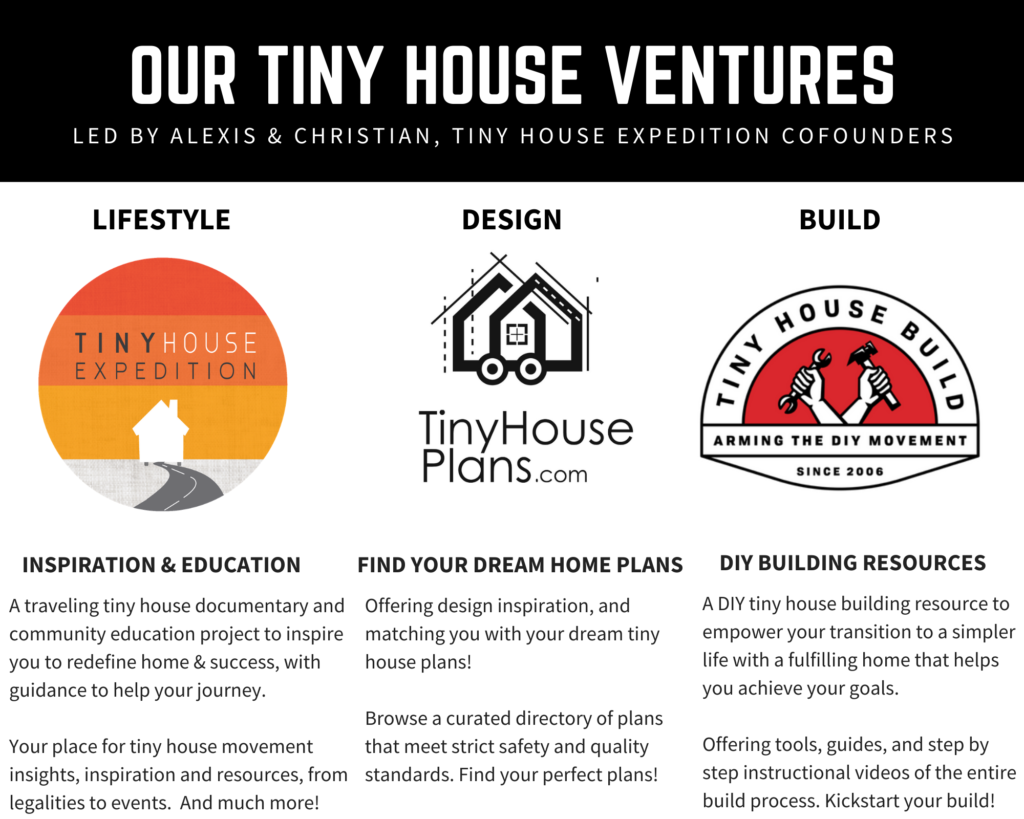 Free Resources You Might Enjoy