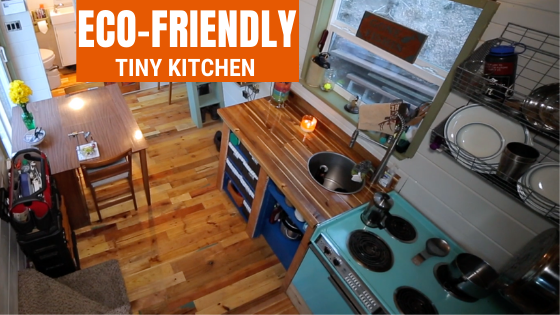 Small Kitchen, Huge Impact: Eco-Friendly Design
Eco-Friendly, Efficient Kitchen Tips for Any Small Space
Are you planning a tiny home build or kitchen makeover? Going green might be a good option. Most of the time, just layout, function, and looks are the primary factors considered in designing and remodeling a kitchen. Today, we can choose an eco-friendly approach and be more responsible towards the environment. And bonus, it could result in long-term utility savings.
Taking this approach when designing your kitchen means making important decisions based on your lifestyle, needs, and budget. Keep in mind, some eco-conscious products might use less energy, but cost much more than standard appliances.
The choices, when considering a sustainable kitchen design, hardly end with selecting an efficient product. There are numerous other considerations if you want to go green.
This article will guide you through transforming your kitchen into a self-sufficient cooking paradise.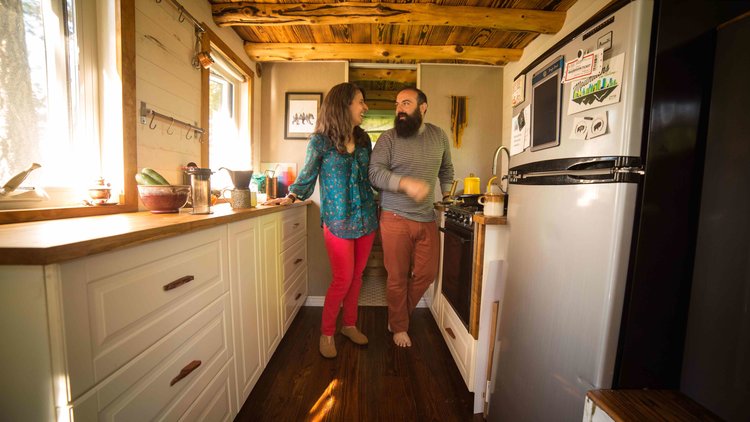 Choose Sustainable Products and Materials
The simplest way to reduce waste in your new kitchen is to make conscious decisions to scale down and use space very effectively. It means designing a kitchen tailored perfectly to what you need. You can start by thinking about what materials you like to incorporate.
Consider the environmental, social, and economic impact of your chosen materials. Understand its whole life cycle, from production to its final disposal.
For example, when you pick your countertop, you need to know its carbon impact on the environment. You also need to know the energy efficiency of the product not only on how it is produced but also when it is in use.
Use Space Effectively
Incorporate design elements in your space that focus on using spaces efficiently. Rather than cupboards, choose drawers since they are more space-efficient and helps increase storage. You can also look at custom corner units to maximize every nook and cranny, and use containers to separate compost, recyclables, and waste.
For more efficient kitchen design tips, read this post.
Any opportunity to reuse kitchen materials from salvage yards or thrift stores will save you money and lower your carbon footprint. For example, watch this video about Alan's tiny house kitchen.
Improve Air Quality
The products and materials you select will have a significant impact on how many potentially harmful substances you bring in. It is necessary to know that there are always safer and healthier options when it comes to selecting your paints, varnishes, boards, and wood products.
Some of the products available in the market contain high levels of formaldehyde that can be dangerous to your health. It may affect the quality of air that you can breathe once used.
More so, consider having a well-ventilated kitchen. Oven hoods work wonders in this capacity. Always consider the placement of windows.
Ultimately, proper ventilation results in many positive health benefits.
Ensure Energy and Water Efficiency
Designing a sustainable kitchen is not about quick fixes to make your space look swanky. It is about making considered decisions to design and build responsibly and create an environment that is built to last. You must also consider the appliances that you will use in your kitchen.
Appliances with the highest energy and water performance ratings will ensure that you use energy and water more wisely. There is a lot of available equipment in the market that is characterized by maximum efficiency and low resource consumption.
You must also consider your lighting options. Using LED bulbs is basically standard practice since they are very efficient and last longer than conventional incandescent bulbs. Now, they are more color options than ever before, like warm or bright white.
Final Thought
There are so many options now on building or revamping your small space kitchen and making it eco-friendly. It is a matter of choosing what works best for your requirements. To get a better insight and gain access to the best eco-friendly ideas, don't hesitate to consult with contractors. Here's a list of the best kitchen contractors Toronto.
Get started planning now and have that kitchen you have always wanted.