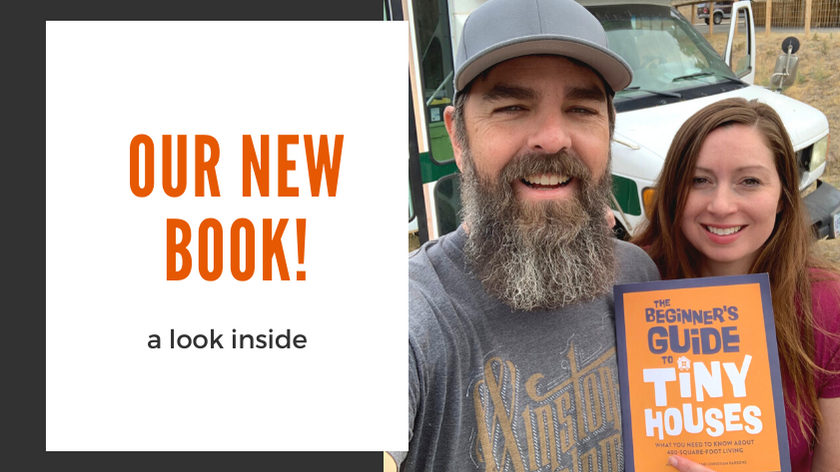 Our Tiny House Book Sneak Peek
"The Beginner's Guide to Tiny Houses" is here!
After a LOT of hard work behind the scenes the past several months, we're excited to announce that our tiny house book is now available finally, The Beginner's Guide to Tiny Houses!
As proud tiny living nerds, we jumped at the opportunity to write this book as a new way to share our expansive knowledge of the tiny home movement for those considering a major lifestyle shift. We wish we had this book existed when we began our journey to tiny house living!
Our favorite part of writing this book was reflecting on our incredible experiences as part of the movement over the last many years. Importantly, our lives are forever made better by what we've learned and the people we've met along the way. We know you're going to love reading about it too.
For more about the making of our book, check out the latest Tiny House Lifestyle Podcast episode.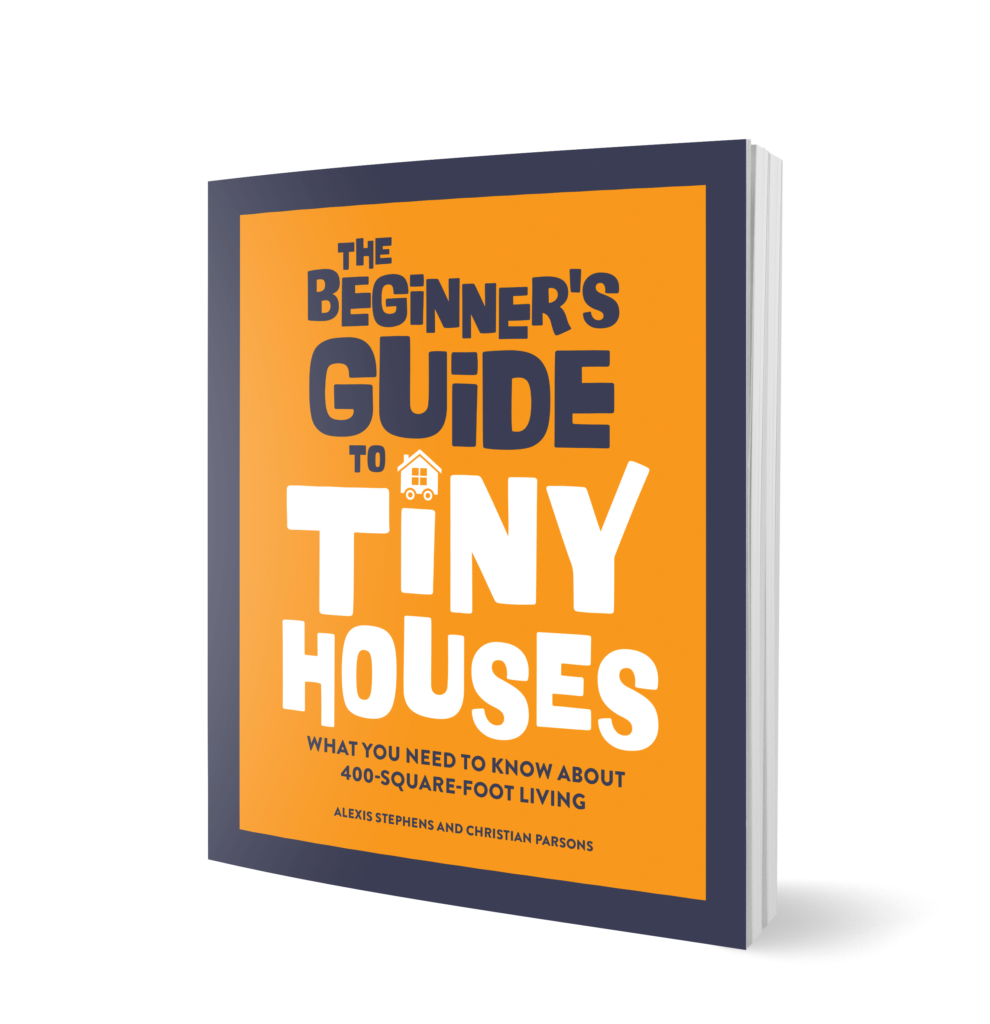 What's In Our Book
Curious about tiny houses but don't know much about them beyond their adorability? Perfect. The Beginner's Guide to Tiny Houses book is ideal for the true beginner. We break down the fundamentals of the lifestyle in an easy-to-understand way. Also, learn the history of the modern movement, get a breakdown of tiny home styles, and meet the passionate tiny community. The book also discusses the pros and cons of micro-living—is a tiny home right for you, right now? Take the self-evaluation quiz in chapter two and find out.
By the end of this book, you will clearly see what it takes to live tiny and understand the first steps you can take to start your journey. Our sincere hope is to inspire you with the fulfilling possibilities of simple living in a tiny house, so you can decide if it's right for you. If not now, it might be ideal for another chapter of your life.
What's really heartwarming to see for us is the positive feedback our tiny house book is getting from newbies and seasoned tiny house dwellers alike. Adelle shares:
"After a year and a half living in a tiny home, I decided I would read up on it and see what I was missing. This book was phenomenal! I learned more about the things I thought I knew, and so many fun tips to make it better. Very informational and touches on everything that you need to know to live in a tiny home. If you are thinking about living in a tiny home, I highly recommend reading this book to get the low down on all of the things!"
Now we're thrilled to share a sneak peek in our tiny house book!
What People Are Saying About Our Tiny House Book