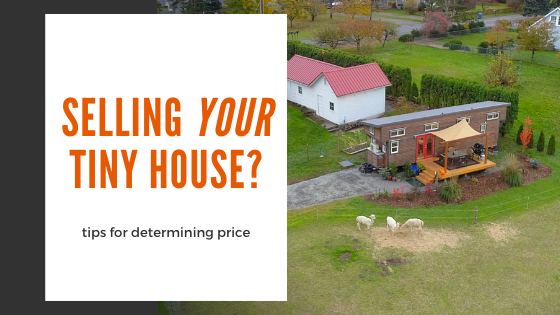 Selling Your Tiny House? Here's How to Determine Its Price
Want to sell your tiny house? We share pricing tips.
If you currently own a tiny house, it may not be as difficult to sell as you think. Naturally, given its size, a tiny home is easily among the most affordable in the market.
However, you still have to be careful with the pricing, which varies greatly if it's on a foundation or trailer. Although the size is an important consideration, some other factors also determine the final selling price.
We discuss some of these factors for selling your tiny house below.
Location
A home's location has a large influence on its selling price. The closer it is to facilities such as schools and economic zones, the higher is its value. You can take a drive around your area and see what establishments are close to you, and include these details in your listing to attract buyers. Of course, this is most important for tiny homes on a foundation or tiny houses being sold with land.
Though, for movable tiny houses not permanently sited on property, location is still a factor.
It's more likely you'll find a buyer in your tri-state region than across the country. Consequently, research the pricing of tiny homes for sale in your state.
Timing of the Sale
Timing is everything when it comes to selling a home. If you are selling when other homeowners are making their properties available on the market, you will have to compete, and you may have to lower your price to attract potential buyers.
If you really want to maximize your small home price, be mindful of current trends in the local real estate market. Watch out for factors that might push more housing market activity, such as the global pandemic, economic depression, or political changes.
For example, the COVID-19 pandemic has created a boom in the sale of tiny houses.



Condition of the Home
Any guide or PDF to help sell a home will tell you to make improvements to the property if you want its price to go up. This means that you have to make a considerable investment first before you can expect greater returns.
Home renovations or even minor enhancements are not always cheap; some homeowners get loans to fund these improvements. These are only available for permitted, code-compliant small or tiny homes on a foundation.
Importantly, for tiny homes on wheels, adjust your home's price up or down based on defects or improvements, like a solar power system.
If renovations are too costly for you, at least try to make sure that the home does not have significant structural faults or other issues. At a minimum, see to it that the electrical and water systems are in working order.
The Real Estate Agent that You Work With
While it is possible to sell a small home on your own, getting a real estate agent's help can make the process run more smoothly. Real estate agents can save you a lot of stress, but their services come with a price tag,  which you will have to consider as you gauge the property's final price.
This doesn't apply to movable tiny houses.
Considering how critical their role is, it's important for you to hire the right agent. Or you can act as your own agent; check out the Real Estate Exam Ninja. When doing your research, check their history and analyze if their license is in good standing. It's better to be careful, especially if you are selling your tiny home for the first time.
Similar Tiny Houses for Sale
When selling a tiny house on wheels,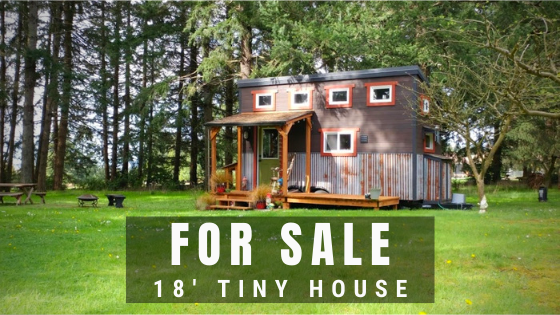 it's important to research other similar homes for sale—search listings to identify tiny houses in different parts of the country of similar size and features.
Preowned Tiny Home-Specific Listing Sites:
Importantly, as you look at the selling price, consider how long a particular tiny house has been listed for and what that might mean. Is a financing option also listed?
List tiny house financing opportunities in your listing to help expedite a sale.
Further, have you considered owner-financing? That might be best suited for fixed tiny homes or THOWS if the buyer plans to park in the same place or nearby.
But because movable tiny houses can be easily towed away, a GPS tracker could be worthwhile insurance for your financial arrangement and a legally binding contract too.
Selling Your Tiny House
Selling a tiny house (or any property for that matter) is an important stage in your life, and you can't afford to leave the price up to chance. Be sure to consider these tips when you're looking to put your tiny home on the market.
Digital Magazine Dedicated to Tiny Home Living
Do you have more time at home? Enjoy some inspirational reading from Tiny House Magazine!
Discover different types of tiny homes from liveaboard boats to Alaskan yurts, converted school buses, and more.
Try recipes from a tiny house kitchen. Each month we feature a recipe from the Tiny House Foodie. Learn to make it work and still cook like a pro.
Read excerpts from books on tiny houses, downsizing, and a host of other related topics.
Each month brings new topics and new, exciting articles!