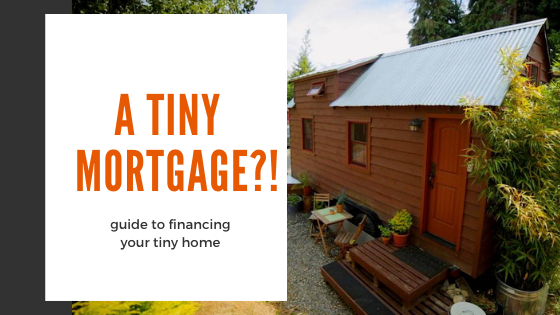 Tiny Living Guide: Tiny House Mortgage 101
Looking for information about getting a mortgage to buy a tiny house?
Tiny homes have been a popular option nowadays, particularly for people who want to live with low expenses, connect with nature, or just prefer living in a simple life. With that said, getting a tiny house mortgage is one of the best solutions for people who want to own their own home.
There are many ways that you can become a tiny homeowner besides building your own from scratch. It could be either hiring a builder or buying a pre-owned tiny home. Either way, getting a "mortgage" (not the 30-year kind) is a preferable option to gain affordable access or not overextend your financial resources. Otherwise, you have to shell out a whole lot of cash upfront, which could be an unwise decision or even an impossible option.
Keep scrolling for useful information about getting a tiny house mortgage to achieve your homeownership goal finally.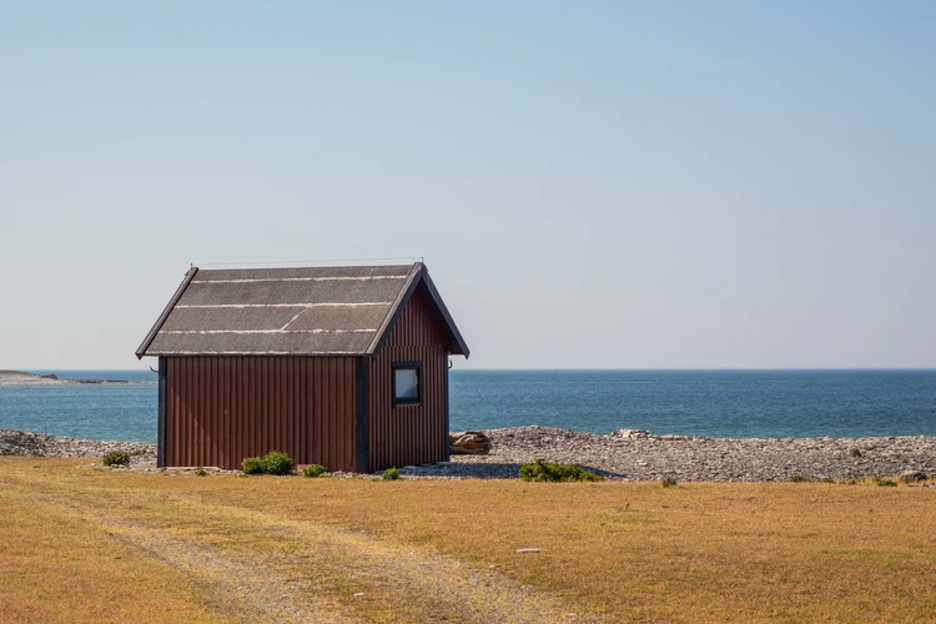 How Much Does A Typical Tiny House Cost?
One of the first things you must consider when getting a tiny house mortgage is knowing how much a typical tiny house costs? In doing so, you would know how much you should be preparing.
Typically, tiny homes range from $30,000 to $100,000 but may still get lower or higher depending on the structure's design features, size, and materials used. Read our full guide on tiny home costs here.
Usually, there are three options that you need to identify first to be clear with yourself.
Do you prefer a house built on wheels? Is building your own tiny home important to you? Would you prefer a pre-built home, either pre-owned or new?
The more precise you can be about what type of tiny home you want to have, the better your starting point to identify and calculate approximately how much your preferred house's cost will be.
Of course, a mortgage is the most convenient for people who plan to build a tiny house on a lot that they already own. Importantly, the only way to secure a true mortgage is with a code-compliant home on land.
Otherwise, when we refer to a "tiny house mortgage," we're actually referring to loan financing, which comes in multiple forms—unsecured personal loans, RV loans, or a home equity line of credit.
Those who don't own any land need to purchase their own land or plan to lease land for a movable prefab or a parking spot for a tiny home on wheels.
With that said, it would be imperative to include the land's costs in the overall costs of building a tiny house. Doing so would be an advantage so that you will be more prepared for other additional costs.
Tiny House Mortgage Loan Options
The next thing you want to do is to identify loan options like mortgage loans from trusted mortgage services websites like Crediful, which can provide you reliable financial services for your tiny house mortgage. In doing so, you can acquire enough knowledge on what type of mortgage loan might be the best option based on your financial status and capacity.
Assuming that you have found the right kind of loan for you, one of the wisest things to do is compare the loan rates from different companies and choose those with lower interest rates. Doing so will give you an idea of which companies have the same lower rates. With that said, you can then compare which of these companies have the most customer-centric services that will benefit you the most.
However, if you plan on buying a tiny house on wheels, only select lenders currently offer loans for this kind of home.
Of note, some prospective tiny home buyers and DIYers have had success getting an RV or unsecured personal loan with a local credit union or their longtime bank.
Do you already own a traditional house? Contact your mortgage banker about a home equity line of credit (HELOC). It's a line of credit using your home as collateral and often has a low-interest rate that may be tax-deductible.
This tiny house financing option makes the most sense for those who want a tiny home as a second home or vacation rental. However, it could work well if you decide to live in the tiny house in the backyard and rent out the main house!
Both unsecured personal and RV loans are very similar. Neither requires you to post any collateral to guarantee the debt.
Instead, qualifying is based on your creditworthiness. A few lenders do accept fair credit scores, but most require good to excellent—the better your credit, the lower the rate. Most importantly, personal loans also come with great flexibility on how they can be used with few restrictions. Find personal loans through a wide variety of peer-to-peer lending companies, like LendingClub.
More tiny house builders than ever before now offer financing through a bank or RV lender. You can also apply directly with the below list of tiny-friendly lenders.
Known Tiny House Friendly Lenders:
"A tiny home loan from Liberty Bank is not considered to be a mortgage. There is no lien involved and the bank will retain the title to the tiny home until the loan is paid off in full."
"The unsecured LightStream loan has no fees or prepayment penalties. No down payment is required, and there are also no appraisals or home equity requirements."
"On our site, borrowers can browse and select pre-qualified offers from over 50 lenders for collateral-free loans up to $100,000 with terms up to 12 years, quickly decisioned and promptly funded online"
"MCCU lends to Minnesota and Wisconsin residents only and property used for mortgage security must be within the states of Minnesota and Wisconsin. Membership and loan approval is required."
"Whether you're looking to buy a tiny house starter kit, construct a mini cabin for mountain adventures, or make your own mobile dream bungalow, you can use an Eloan personal loan to pay for the necessary resources and construction materials."
"Hearth works with 13+ lenders, services FICO scores as low as 500, can pre-qualify your customers with ZERO impact to their credit"

Take Into Account The Hidden Costs
Though you may not prioritize it immediately, one of the things to consider is to take into account the hidden costs of living in a tiny house. Sure tiny houses generally have way lower maintenance costs than standard-sized homes. Still, sometimes things only reveal themselves when you are in the actual experience.
Here are some hidden costs, one must be aware, to be more prepared for a tiny house mortgage.
1. Zoning Laws & Building Codes
One of the hidden costs of having a tiny house is the municipality's zoning laws. For example, if your tiny house is built on wheels, and zoning laws could benefit you by allowing it to be placed in a backyard as an ADU. But permitting fees may not be as cheap as what you expect them to be.
On the other hand, if your initial plan to park in a tiny home community setting, this might not be an issue at all.
2. Different Places, Different Utilities
Essential utilities like gas, water, and electricity are still part of the expenses of owning a tiny house. But having a consistent connection with these utilities may be challenging, especially if you are regularly relocating.
Planning on buying land for a THOW or a fixed tiny home? On top of permitting fees, you need to cough up utility hook-up fees. Or you may need to pay for drilling a well and installing a septic system.
3. Eventual Renting
If you want your own property, finding land to legally set your tiny house on might be challenging. With that said, there are more permitted rental parking spots available than ever before, but they require a bit of leg work. Lot rent costs vary greatly, from $100-$1,200. High-end options tend to be in mostly urban RV parks.
However, you can plan to spend $300-$750 per month for most parking opportunities, often including all utilities.
Tiny House Mortgage Takeaway
Getting a tiny house mortgage for the home of your dreams can finally be one of the happiest achievements in your life. But to be prepared for the mortgage costs and expenses of owning one, it would be wise and practical to do the upfront research. This crucial information is your guide to be prepared better when seeking the appropriate loan and saving for the required downpayment.
Other Financing Assistance
Unfortunately, homeownership is out of reach for many seeking a tiny house loan because the downpayment is often a hurdle too high to jump! Nonprofit Operation Tiny Home partnered with Sutter Home Family Vineyards and Wells Fargo to provide a Down Payment Assistance Match Grant.
"Have you recently been hit with hardship? Are you struggling with housing instability and in need of financial support? See below to determine if you qualify for down payment assistance.

Our grant program intends to provide support to those struggling with hardship.

Eligible people purchasing a professionally built tiny home can qualify for a down payment match grant up to $12,000. The tiny home can be movable or built on a foundation."
Learn more about this tiny house mortgage assist option here. Additionally, apply for Operation Tiny Home's new PATHWAYS To Tiny Housing program to help those in need of affordable housing qualify for tiny house ownership.
A couple of other wonderful nonprofits offer affordable tiny homeownership opportunities, like SquareOneVillages in Oregon and Cass Community Services in Detroit, Michigan. Both develop resident-owned, tiny home communities, permanently affordable to people with low-incomes.
Other similar programs will likely be available in the future in more areas!
Digital Magazine Dedicated to Tiny Home Living
Do you have more time at home? Enjoy some inspirational reading from Tiny House Magazine!
Discover different types of tiny homes from liveaboard boats to Alaskan yurts, converted school buses, and more.
Try recipes from a tiny house kitchen. Each month we feature a recipe from the Tiny House Foodie. Learn to make it work and still cook like a pro.
Read excerpts from books on tiny houses, downsizing, and a host of other related topics.
Each month brings new topics and new, exciting articles!