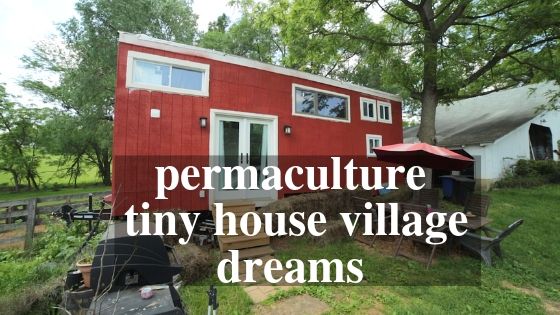 Single Mom Builds Tiny House with Permaculture Village Dream
Single mom, Jill Kanto built a tiny house with dreams of creating a permaculture village. In our tour video, she shares her DIY building experience and tiny house parking tips. After extensive personal research, Jill created a tiny home communities directory to help others find or create their ideal tiny house village, SearchTinyHouseVillages.com.
For now, Jill and her daughters are enjoying Maryland farm life with their horses and landmates' family— a family of five. They help each other by sharing land and resources. For instance, Jill gives them fresh food from her garden, and her neighbors share eggs. Together they have created a mini-version of Jill's ultimate intentional community dream.
Jill's Favorite Resources:
-Alexis & Christian, co-founders of Tiny House Expedition