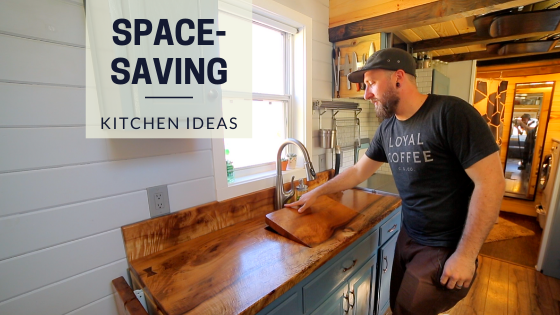 Tiny Home, Big Meals: 3 Innovative, Space-Saving Tiny House Kitchen Ideas
Just because you live in a tiny home doesn't mean your kitchen needs to be lackluster! Check out these innovative, space-saving tiny house kitchen ideas.
The kitchen is often the favorite room in any home. It's a place of creation, smells, and everything that makes a home feel like home. When thinking about tiny house kitchen ideas, there are a few simple solutions that let you save space without sacrificing convenience.
Dead spaces that are otherwise ignored should be taken advantage of in a tiny home kitchen. You have to consider every square inch, but where should you start?
Keep reading for three smart ways to make the most of your small space.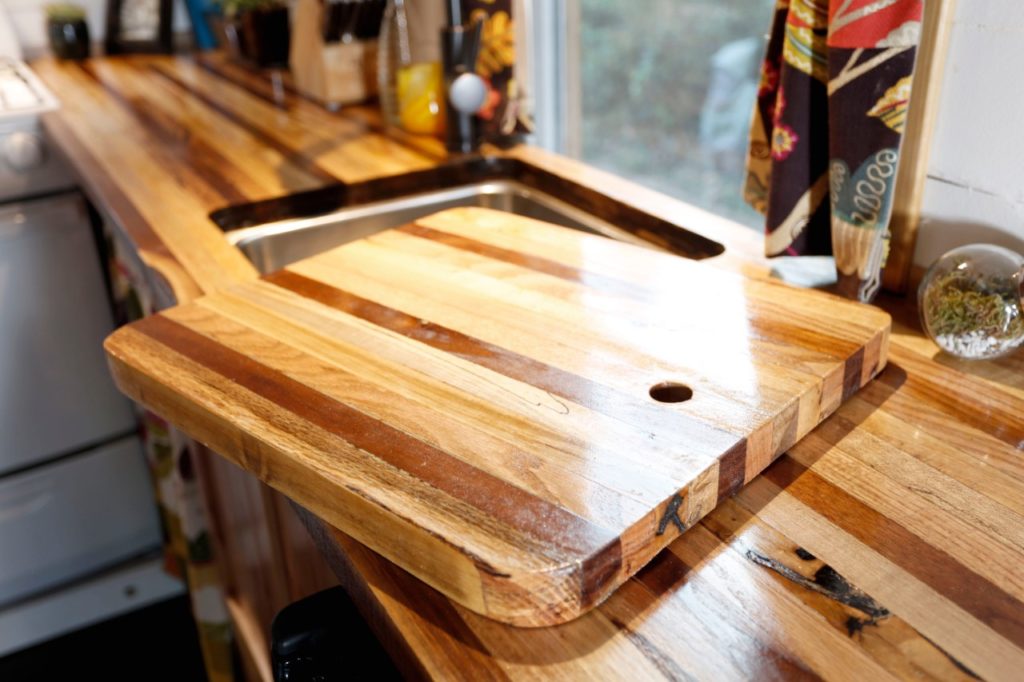 Multi-Purpose Tiny House Kitchen Ideas
When you're working with limited space, it's best to have multi-purpose items in the kitchen.
A good over-the-sink chopping board and colander can help eliminate multiple obstructions. These types of cutting boards extend across the sink's opening and to the countertop on either side. This offers support in a functional package.
Magnetic storage tins can also clear up cabinet clutter. With a magnetic backing, these storage jars latch on to any appliance in the kitchen.
Different types of lids can also help identify each tin. Lids with an option to sprinkle or pour can help eliminate additional clutter for meal prepping.
Make Use of the Walls
Wall storage is a perfect way to organize and store in a tiny house kitchen.
Use wall-mounted racks to store pots, pans, cutting boards, knives, you name it. This also provides an eye-catching yet organizationally sound wall.
One of the best areas for wall storage is over the sink. This creates a space where prep and clean up all happen with ease.
Since your kitchen is small, clutter can pile up fast. Make sure you're making decisions on space by writing down your tiny house kitchen ideas.
Install a Fold-Out Table
The uses of a fold-out table are endless.
Everyone needs a place to sit when it comes to eating. In some instances, the couch isn't always the best place to mix food and friends.
A fold-out table can also be utilized when you need a place to sit and work or more counter space.
The best part of a fold-out table in tiny home kitchens is its ability to disappear in an instant. Having accessible space to use, seat, and store can help make your lack of space feel vast with possibilities.
Now's the time to put these kitchen remodeling tips to use in your tiny home.
Redefine the Home
A tiny house is as much a home as you make it.
No matter if you're sorting through tiny house kitchen ideas, or rethinking housing altogether, the creation of a sustainable home is simply full of adventure. It can lead you to a meaningful lifestyle, as part of a movement that's sweeping across the nation.
If you're looking to branch out and try the tiny home life, don't stop at finding ideas to maximize or decorate your kitchen. There's plenty of ways to make your space feel like home, no matter how small it is.
Keep reading through our site to find out your path to just-right tiny home living today.
Find Your Perfect Plans for Your Dream Tiny House!
Browse this amazing, growing directory of tiny house plans—all on sale for a 5% lower price than other places on the web.
Plus, every plan comes with over $200 in FREE bonuses, including a comprehensive how-to build a tiny house digital workshop!