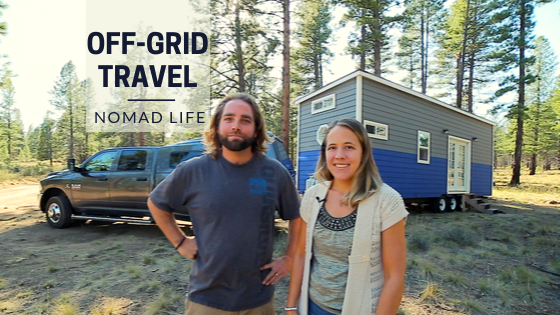 Traveling Off-Grid Tiny Home with Digital Nomad Mobile Office
Full-time travel with a triple axle is for the brave and skilled!
Meet Alisha and Brian and their two big dogs, Roxie & Arks. Together they've been traveling with their 30' off-grid tiny home on wheels for almost one year. They stay exclusively at BLM boondocking spots (off-grid camping).
Frequent travel with a triple axle trailer is not for unskilled or weak-kneed! Brian and Alisha's towing skills are top-notch. And as they share in the video, a tremendous amount of planning goes into each trip and each parking spot.
While they travel, Alisha makes a living as a remote worker. She works from home in her pretty spacious office. Brian does online marketing, as well as odd jobs, here and there.
Follow Brian and Alisha on Instagram to see more of their adventures.
Do you want to travel with your tiny home on wheels?