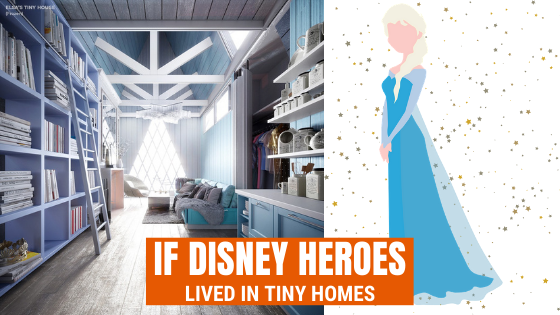 Your Favorite Disney Heroes' Tiny Homes
What's delightfully full of charm and always makes you smile? Disney heroes and tiny homes!
Envisioning your favorite Disney heroes' tiny homes brings sophistication to fond childhood fairytales. As a fan of both, it definitely feels like a match made in heaven to me.
But what would their enchanting tiny houses look like outside of the wide and wonderful world of Disney animation?
Keep scrolling for a charming take on Disney heroes' tiny homes in the real world—courtesy of our friends at Angie's List.
Imagining Disney Heroes' Tiny Homes
1) Mulan's Tiny House
Every strong, hardworking hero needs a sanctuary to come home to, a place to decompress and reflect. That's just what Mulan's tiny house is all about.
"We figured that a woman of Mulan's independent character would have a neat, well-organized, and streamlined loft, fit for a modern-day minimalist. The overall aesthetic is toned down, with coffee and tea colors throughout the fixtures and fittings."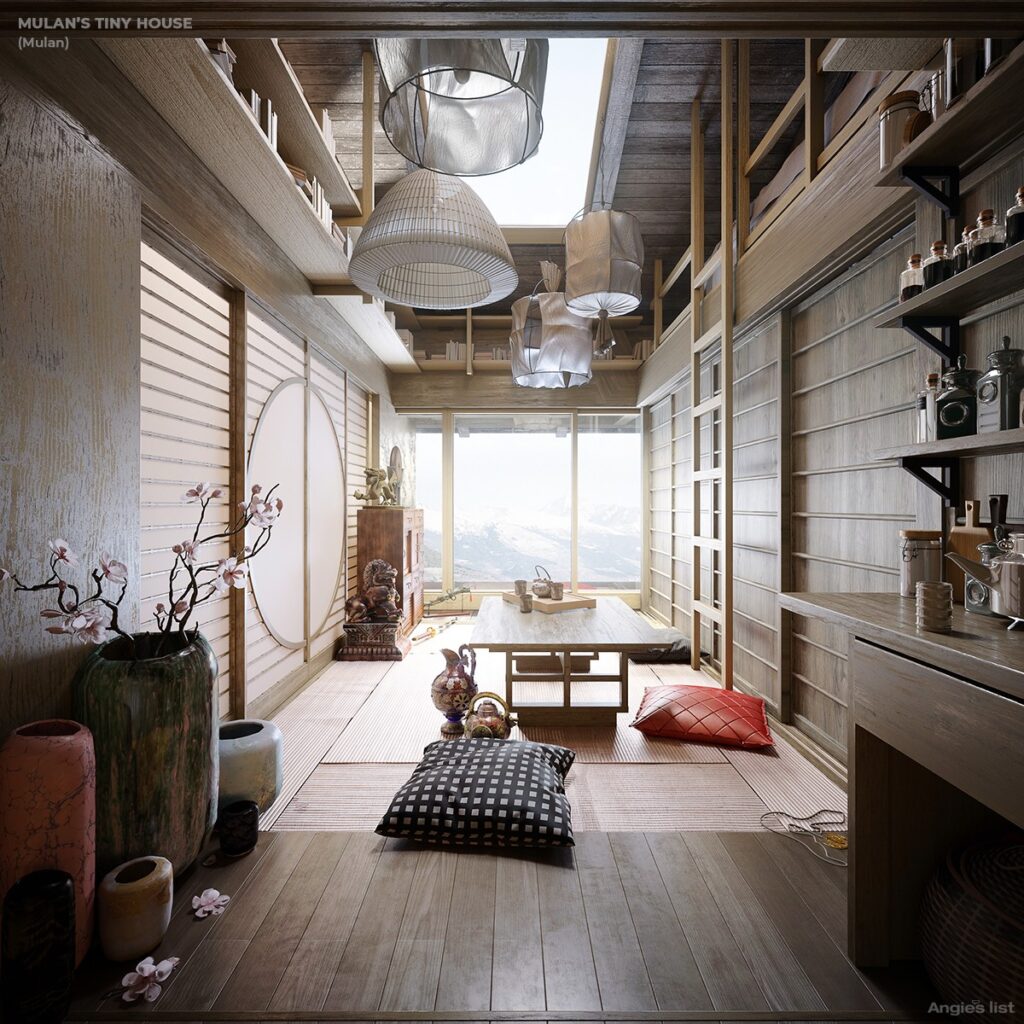 2) Woody's Tiny House
Toy Story's Woody is a hero with a heart of gold. Though he typically puts his friends' needs first, he has come to value self-care—a core appeal of simple living. Woody's tiny house exudes vintage Western-style with a rustic modern twist and plenty of open floor space for entertaining.
"We thought a Woody who is inspired by the eco-conscious tiny-house lifestyle would be proud to honor the early Western hunter tradition of upcycling true-bone antlers (so long as they're acquired cruelty-free)...

The vintage western look continues out to the wraparound balcony on the exterior, just like in the old west. And every tiny house should have a rocker outside - doubly so if it's the home of a cowboy."
3) Elsa's Tiny A-Frame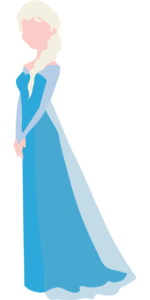 Elsa is a chic ice-queen. But her iciness is all about her magical abilities. As we know from her Frozen journey, she's really a warm, caring, and clever woman. Her enchanting A-frame cabin is perfectly suited for a wintry woodland environment that Elsa thrives in. In contrast, the interior design is quite inviting, especially if you love cozy days reading by the fire.
"The former queen of Arendelle Castle's fashion style is curated from royal blue colors and lacy fabrics with icy studs or glass beads, and blue ice kitten heels.

We've channeled these principles in the design of Elsa's tiny house by painting the roof beams white and shaping them like snowflakes.

We've chosen the color teal for the couch upholstery to commemorate the famous teal dress Elsa wears whenever she sings the song that's so unstoppable, her fans can never Let It Go..."
4) Jack Skellington's Cabin in the Woods
When you think of a home fit for the Pumpkin King, Gothic decor definitely comes to mind. Old Jack Skellington always has an unexpected surprise up his sleeve. His shabby appearing cabin tiny home is actually a rustically charming bachelor pad on the inside. Though, I just know there are horrific delights lurking in the lofts.
"The shadowy design of this tiny home is designed to remind you of Jack's main job: to scare people. So there was no question of shopping at IKEA for Jack's dark, brooding, faded wooden slats and beams which are accented by dead branches and lifeless trinkets inside the home."
5) Belle's Tiny Cottage
Beauty and brains is a winning combination for Beauty & the Beast's Belle. Ever down-to-earth, she doesn't need a fancy castle to fulfill any happily-ever-after fantasy. In fact, a simple cozy abode is where she feels most comfortable. Her tiny home is perched on top of a small tower to minimize distractions from the outside world so she can focus on her passion for reading. But she's still a princess, so her tiny home prioritizes storage for both her wardrobe and book collection. It looks like Belle could use a few more shelves!
6) Merida's Woodland A-frame
Brave's Merida is nothing if not bold. She lives life on your own terms, which is why the tiny home appeals to her so much. However, she needs a little more space for wild ways; a roomier A-frame is ideal for adventurous hijinks. I can just imagine an indoor archery target and a rope swing from the exposed rafters.
"Merida's tiny house is a simple, sparse, no-nonsense affair. From the Celtic cathedral-like window, the medieval-styled fireplace, to the bold colors of the rug and chair, we've made sure that Merida's personality is there. The big windows at the back offer plenty of natural light - or the chance to glance at the glow of a will-o'-the-wisp...

The exterior is rustic yet strong and dynamic, borrowing the bold geometrics of the real-life Scottish castles that inspired the filmmakers."
Digital Magazine Dedicated to Tiny Home Living
Do you have more time at home? Enjoy some inspirational reading from Tiny House Magazine!
Discover different types of tiny homes from liveaboard boats to Alaskan yurts, converted school buses, and more.
Try recipes from a tiny house kitchen. Each month we feature a recipe from the Tiny House Foodie. Learn to make it work and still cook like a pro.
Read excerpts from books on tiny houses, downsizing, and a host of other related topics.
Each month brings new topics and new, exciting articles!