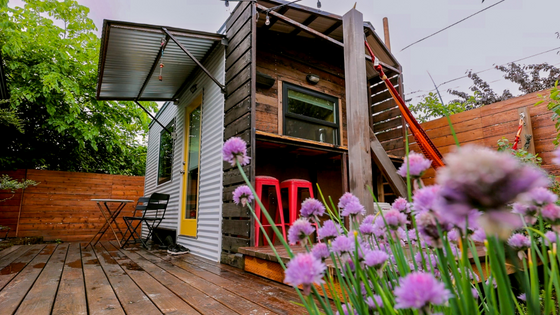 5 Tiny Home Curb Appeal Tips
First impressions are important, and that's especially true when it comes to your home. Whether you're planning to sell or just want to spruce up your living space, boosting your curb appeal is a great way to improve the look of your tiny home.
If your tiny home is in need of a facelift, there are a few things you can do to improve its curb appeal.
Repair or Get New Siding
The siding of your tiny home is one of the first things people see when they drive by. If it's in good condition, it can really improve your curb appeal, but if it's dirty or cracked, it can make your whole house look shabby. That's why it's important to take care of your siding and ensure it stays in good condition. One way to do this is to power wash it once a year. This will remove any dirt or grime built up on the surface. You should also inspect the siding regularly for any cracks or chips and repair them as soon as possible. This can help to give your tiny home a fresh, new look.
Another option is to replace the siding altogether. This can be a great way to change the look of your tiny home and make it stand out from the rest. Go from rustic to modern just with a new siding material. Good news; if you're too busy, you can replace or repair your siding with the help of professionals, click here to learn more about experts who can help you.
Revamp Your Landscaping & Keep It Tidy
A well-manicured lawn and swept sidewalks go a long way in adding curb appeal to your tiny home. Depending on your placement situation, attractive landscaping might be planters on your porch. Also, regularly trimming your hedges and pulling weeds will help keep your house looking its best and your host's place, too—if your THOW is parked on their property. Of note, assisting the landowner in with these tasks can also be a work/trade opportunity for reduced lot rent.
If the lawn is patchy or you're in a drought-prone climate, consider replacing it with hardscaping materials like stone or gravel. These low-maintenance materials will give your tiny home a clean, modern look.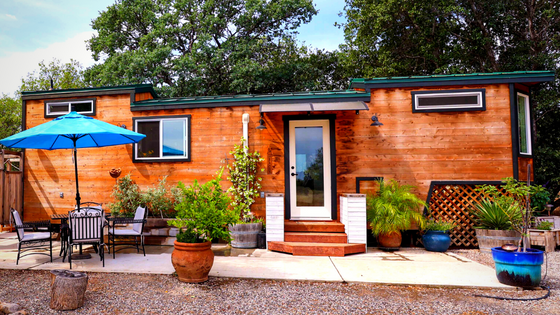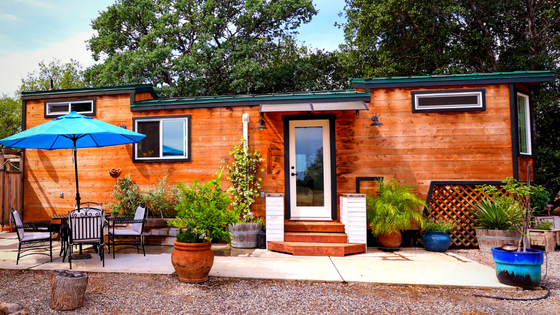 If the flower beds are overgrown, consider simplifying them by removing some of the plants. Then, add some new ones that are well-suited to your locale and house.
Finally, don't forget to add some finishing touches like outdoor lighting and planters.
Paint Your Tiny Home
A new coat of paint or stain can instantly transform the look of your tiny house, making it look cleaner, brighter, and more inviting. A pop of color can really make your home stand out. Consider painting your front door or shutters a bold color or planting some brightly-colored flowers near your front stoop.
Take Care of Your Front Door
Your front door is the first thing you see when you come home or visitors come by, so make sure it's welcoming. Paint your door a bright color or add some decorative hardware to make it pop. You could also hang a wreath or other type of decoration on your door to give visitors a warm welcome.
Get Creative With Your Lighting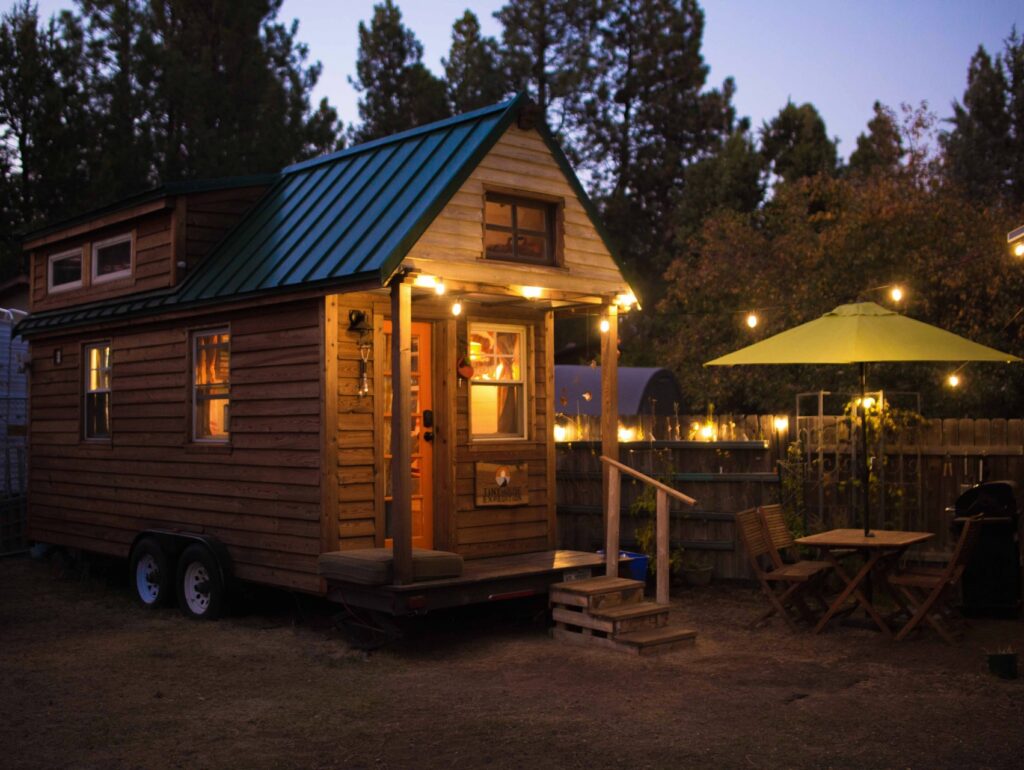 Good lighting is essential for both security and curb appeal. Adding some solar lights along your walkway or driveway is an easy and inexpensive way to add some extra light to your home at night. You could also install motion sensor lights near your front door to deter burglars and light up the path for visitors.
Your Tiny Home Curb Appeal Wrap-up
Owning a tiny home doesn't mean sacrificing quality curb appeal. Achieving it doesn't have to be complicated or expensive; sometimes, all it takes is a fresh coat of paint and some well-chosen accessories. By following these tips, you can easily transform the look of your tiny home and make it more inviting than ever before.
Check out our tiny house maintenance tips!
Have you ordered our book yet?
Learn the history of the modern movement, get a breakdown of tiny home styles, and meet the passionate tiny community. The Beginner's Guide to Tiny Houses also discusses the pros and cons of micro-living―is a tiny house right for you, right now?
What people are saying:
"Most books about tiny homes are really just about the fantasy, with beautiful pictures in far-off places, but they don't tell you how to get from point A to point B. That's where this book comes in and fills in all the gaps!"