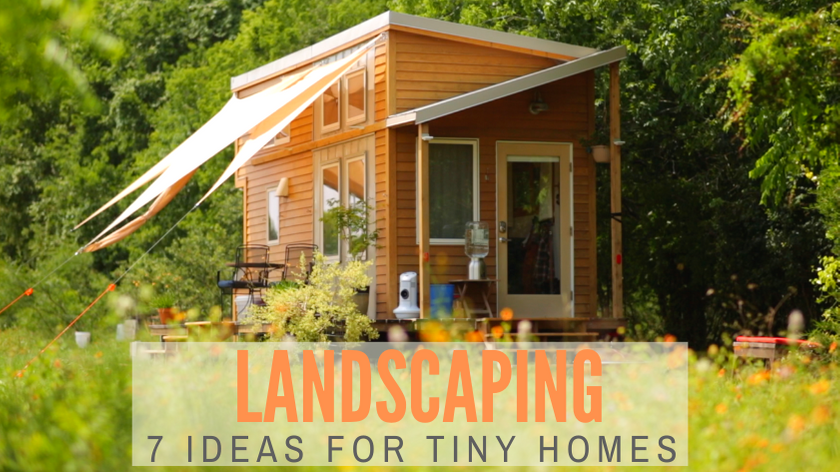 How to Landscape a Tiny House: 7 Helpful Tips
Are you trying to figure out how to landscape your tiny home? If yes, you should check out some of our best tips right here.
The concept of tiny houses hit the world by storm that there's even a tiny house movement.
The idea gained high popularity because it offers a sustainable living, financial freedom, mobility, low maintenance, simple living, among others. If you live in a tiny house and plan to park it on a permanent spot, it's only right that you want to make it presentable, appealing, and homey.
We have gathered some excellent small house landscaping ideas that will help you make the most out of your living situation.
Keep scrolling for ideas on how to landscape a tiny house.
Use Vertical Space
You might not have enough floor space, but there's plenty of wall space in your tiny home, and you can easily create a vertical garden. If you attach a trellis to a wall, you would have enough space to plant some vegetables, such as green beans, lettuce, peas, and any flowers that climb the wall. You can also hang a pallet or rain gutters and use them as shelves for your herb or flower garden.
Embrace Container Gardening
Containers are an excellent idea for tiny homes, and if you don't know how to landscape, this is a great place to start. There are plenty of plants that do well in containers, and one of the best things about them is that they're movable. A container garden can grow you enough food and herbs and some flowers to make your home more welcoming.
Hanging Pots
Hanging pots are another great landscaping idea for tiny homes and generally for people who don't know how to landscape and are just starting out. All you need to do is place hooks around the most convenient places around your tiny house, then hang growing planters in hanging pots on those hooks. Feel free to hang some in your home as well and plant some herbs or indoor plants.
Go for a Layered Landscape
One of the easiest tiny house landscaping ideas for tiny homes is creating layered landscaping. By layered, we mean having groundcovers, ferns, followed by shrubs, trees, and tall overhead trees at the end. You can also use crevice plants or bulbs to maximize your space and create a beautiful yard.
Use Window Boxes
Given that you have a small exterior space, you may not know how to landscape, but window boxes can be your friend. They are an awesome way to add charm to your tiny house and have room to grow some beautiful flowers or veggies. You get an opportunity to add color to your home by planting different types of flowers, and if you have to travel, then you can still have some vegetables with you.
Add Artificial Grass
If one of the primary reasons why you live in a tiny house is to avoid the major maintenance that comes with a home, then you can use artificial grass.
This is an excellent idea if you don't intend to live in that location permanently because you'll just roll up the grass and take it with you. You get to enjoy the luxury that comes with a lush, evergreen lawn that you don't have to water or mow, and your home will look amazing.
Add a Fire Pit
A fire pit is the perfect feature if you love having friends or family over. A tiny house may not be the most ideal place to host guests, but this is not to say you should never invite guests because your outdoor space can be. Having a patio fireplace or fire pit will not only give your outdoor space a high-end look but give you an entertainment spot as well.
You should hire a professional landscaping company, like this excavation company, for all your needs.
How to Landscape Tiny House Made Easy!
Living in a tiny house does not mean you can have a garden or grow vegetables. All you need is creativity and a good plan for the best results. Now that you know how to landscape a tiny house, it's time to make your home look fabulous!
Please check out our other articles for more interesting tiny home and simple living topics.
Good Tiny News Delivered Weekly!
Sign-up for our weekly newsletter featuring the latest good news, design inspiration, legal victories, and new resources to help you achieve your dreams!