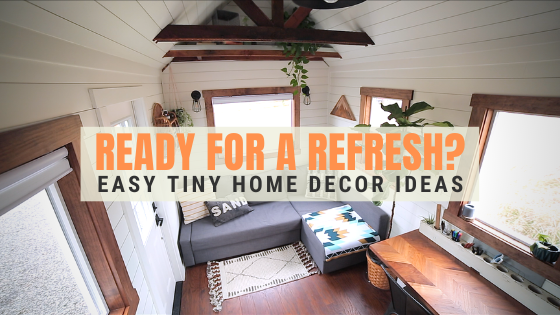 6 Home Refresh Tips To Modernize Your Tiny Home
6 Easy Hacks to Update the Look of Your Tiny Home
Are you bored of the mundane look of your tiny house? That's your cue to get started with a home refresh. It's not too difficult to modernize your small space by giving it a makeover. There are many options that can add a modern touch to your home. You can change the existing furniture and go for options like leather couches, polished metal chairs, etc. Adding fresh colors like taupe, turquoise, ivory or any other modern color to the walls can work like a charm. Also, you can purchase new decor like rugs, crystals, vases, or any other aesthetically pleasing item that fits the theme you have in mind.
There's a lot to catch up with; so, to make your life easier we have compiled a list of our favorite tiny home refresh ideas. Stay tuned!
1) Create A Statement Wall
An artistic statement wall can give a rich and dynamic look to your tiny house. The best part? You don't need to break the bank for this remodel!
Small prints coupled with bright-colored walls can make your small room look large. If you want something fancy, paint a honeycomb pattern on the wall using bold colors. For those who don't want a mess, decorative wallpapers never go out of fashion! There are tons of beautiful options available that you can choose for your home. You could go for thin stripes patterns that will give the room a spacious look.
Fun idea: Attach a bunch of polaroids to your newly designed wall to add a personal touch.
2) Update Your Window Curtains
Yes, your curtains can make a massive difference in the look of your tiny house. It is an easy and hassle-free method for a home refresh. You can choose from sheer flow curtains, blinds, or go with simple pleated curtains. Choose neutral colors like ivory or beige to blend with the interiors of your living space. Or you could pick curtains of the same color as your wall to make your room appear bigger.
If you are tech-savvy, you can consider purchasing smart curtains compatible with Alexa or Google Home. These gadget-oriented options will also make your life easier!
3) Change The Pillows In Your Tiny Home
The look of your tiny house can change a lot when you change your throw pillows, and you don't have to spend an arm and a leg. Buy new colored cushions or opt for geometric patterns if you like prints. You could also opt for a color combination of bright colors to make your home more lively.
4) Refresh The Look Of Your Kitchen
On the other end of the cost and time spectrum, you can remodel your kitchen, a great way to create a fresh look. You can consider changing the shade of cabinets, painting the walls in a different color, and a new set of cutlery and crockery to match the theme. Additionally, you can purchase upgraded appliances to ones with a chic, modern look. These minor yet impactful changes can help create a new & improved design for your tiny home kitchen.
House maintenance tip: the wear and tear on your appliances can make them susceptible to frequent breakdowns. You might want to get them covered under a home warranty plan to avoid expensive repairs or replacement costs.
5) Furniture Refresh
If you're bored with the same look, browse sofa covers that can instantly update the look of your tiny home. Though, if you're so lucky to have enough floor space to do so, shuffle furniture is always a go-to simple home refresh tool. Shift your sofa against a different wall or change the angles of your chair(s).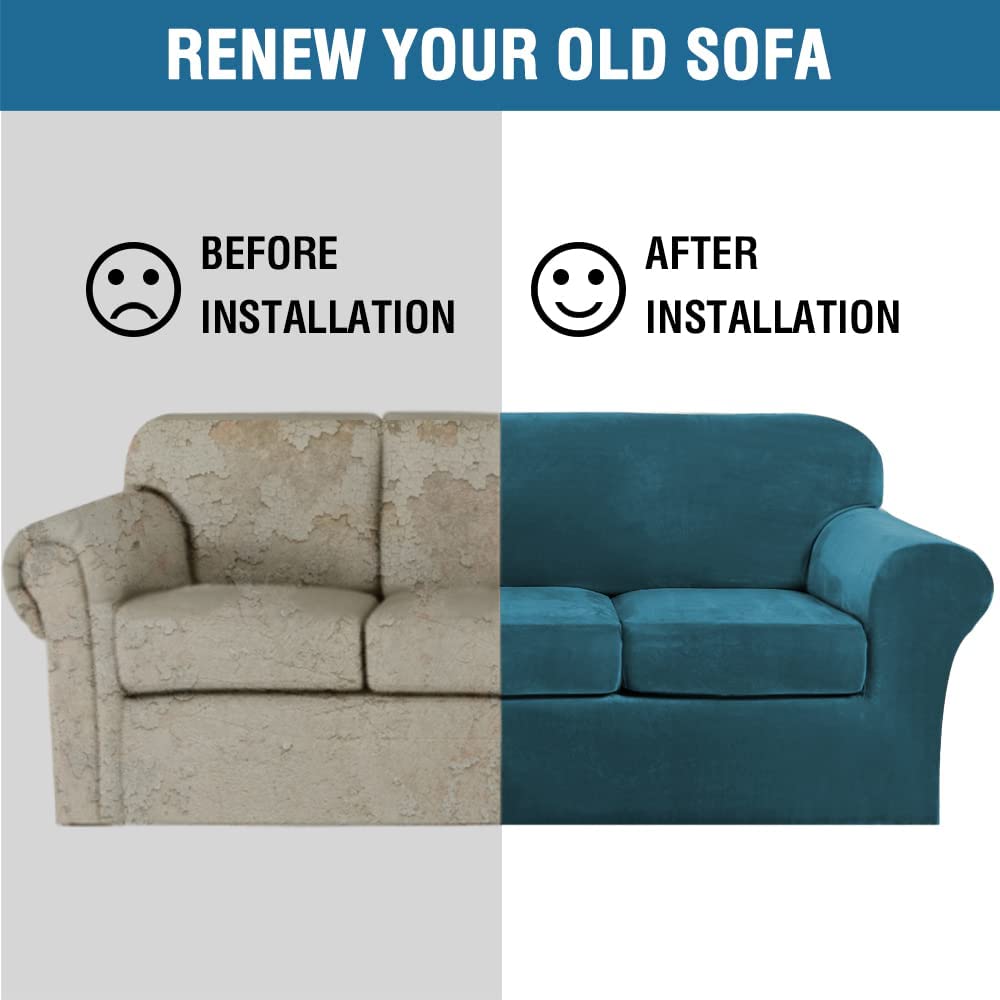 You can also explore different space-saving furniture options if what you have doesn't suit your tiny home well. An area rug would also be a beautiful addition to your living space. With removable, washable rug covers, you can switch up the look of your tiny home on the regular if you so wish.
Easy hack to open up your floor plan: adding large mirrors in the room would help to create the illusion of a bigger space and enhance a feeling of openness.
6) Change Your Bedding
After a hectic day, your bedroom is your restful sanctuary in your tiny home. Easily update the look of your bedroom with new bedding. You can choose an all-white decor for your room to make it soothing and uncluttered. However, if you are not a fan of whites, you can opt for subtle pink, mossy green, or neutral shades. You can also go with a contrasting look. Check out these tips to find your perfect bedding color.
Home Refresh for Your Tiny House Conclusion
Creating a new look for your small home helps to refresh your mood and gets you going. Bring out your creative side by following these home refresh tips and wait to see the magic. And we'd love to see what you do! Get featured on our blog with your tiny home update or your journey to tiny living.
See How this Couple Refreshed Their Tiny Home
Have you ordered our book yet?
Learn the history of the modern movement, get a breakdown of tiny home styles, and meet the passionate tiny community. The Beginner's Guide to Tiny Houses also discusses the pros and cons of micro-living―is a tiny house right for you, right now?
What people are saying:
"Most books about tiny homes are really just about the fantasy, with beautiful pictures in far-off places, but they don't tell you how to get from point A to point B. That's where this book comes in and fills in all the gaps!"