7 Tips for New Tiny Home Buyers
Ready to buy a tiny home?
Tiny homes are functional, economical and many are transportable. With the relatively low-price tag compared to a traditional house, it can be tempting to jump at the chance when a home comes on the market. Do you know what to look for and what questions to ask?
However, if you are a new tiny home buyer, we urge you to take these tips into consideration before you start packing.
1) Get an inspection
Typically, a conventional home purchase must pass an inspection to qualify for a mortgage. However, many new tiny home buyers intend to purchase their home without the need for financing, so a home inspection would be a worthwhile additional expense. But this is especially important for preowned and un-certified tiny houses on wheels.
Unless your tiny home is purchased directly from a manufacturer or builder that offers a warranty, we highly recommend getting an inspection before you hand over any money. There are home inspectors that specialize in alternative housing, such as tiny homes, and can advise on issues relating to:
Insulation and heating
Water supply & moisture issues
Electrical
Safety and security
Valuation
2) Transportability
Tiny homes are generally constructed to be moveable. However, not everyone considers the overall weight of their completed house on wheels. You may have a fantastic builder, but if they are not well-versed in managing weight distribution in a tiny home, this could lead to catastrophic consequences on an open road. If you intend to transport your tiny home once purchased, then be sure to calculate the weight to ensure safe relocation is a feasible option.
3) Confirm what's included
Every home sale is different, so it is essential to understand what is not included in the sale price. For example, a tiny house will often be sold with much of the furniture included, as it likely has been purpose-built for the space or was purchased with precise dimensions in mind. However, never make assumptions, so we urge you to seek clarification on retaining any furniture, appliances, fittings, or accessories like extension cords and potable hoses.
4) Try before you buy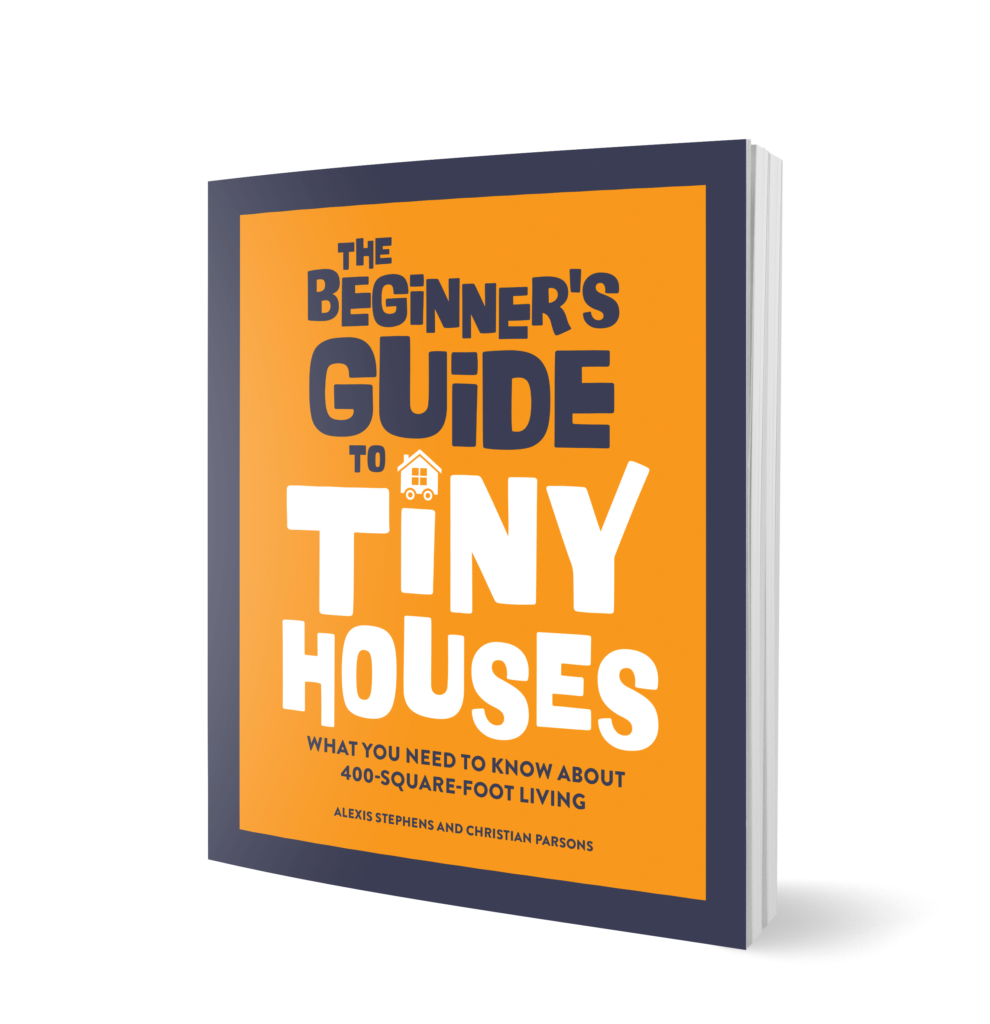 If you are a genuine tiny home newbie who has never lived in a small space, you might be swept up in the romanticized idea of tiny home living. Is it right for you right now? Also, what kind of tiny house is best for you? We guide you through these questions in our book, The Beginner's Guide to Tiny Houses.
Consider also booking a vacation in a tiny home and seeing how you like it. Ideally, book a few different places so that you can get to know what works for you.  Alternatively, visit a tiny home festival to tour a variety of houses. Be sure to take notes about what you like, don't like, and practical considerations like where the trash can is stored. Check out our community event calendar and our YouTube channel to tour even more tiny homes!
5) Make a checklist and stick to it
Every inch of a tiny home should be thoughtfully considered for its purpose. However, every tiny homeowner has a different set of requirements. Make your personal list of must-have inclusions and stick it to, regardless of how cute a home might be. We know that everyone needs to give up on certain luxuries in order to live in a tiny house.
Watch for advice for how to evaluate a tiny house vacation rental for full-time living suitability.
6) Be budget conscious
Buying a tiny home might come with a smaller price tag, but there is still a massive amount of variance to the final figure. Work out what you can afford before you start looking, and be sure to include additional aspects such as transportation, pad rental, and appliances. These types of unforeseen expenses can add up quickly and blast the budget.
Check out our guide on various available tiny house loan options.
7) New build purchase? Vet the Builder
It can't be said enough: you need to vet any tiny house builder you considering hiring to build you a new home or ready-made model? Do your homework to ensure you hire a trusted partner and the best fit for you. Top considerations include quality of work, customer service, and trustworthiness.
The world of tiny houses on wheels is far less regulated than traditional home building because code compliance is optional. Unfortunately, that can be a breeding ground for shady operators to post pictures of other people's work and claim it as their own. Do your due diligence when vetting a potential builder to avoid getting ripped off or receiving sub-par work.
Take these steps to help guide the hiring process:
Check online reviews on Google and social media. But take them with a grain of salt; there are always two sides to a story.
Check the Better Business Bureau for complaints.
Ask the builder for references.
Do your own research about basic tiny house building concepts and certification programs to help you ask informed questions.
Contact multiple building companies to compare quotes and customer service first impressions.
Always get a legally binding contract, and never pay for all of it upfront!
Also, check out Experience Tiny Homes 10 Tips for Hiring a Tiny House Builder free download here.
Help for New Tiny Home Buyers
Tiny home living provides an instant community of like-minded people. We urge you to reach out and connect with others before you start the process of finding your ideal little nest—connect on social media, Meetup groups, and festivals. Most importantly, take the time to ensure your tiny home is just the right fit for you and your lifestyle.
Have you ordered our book yet?
Learn the history of the modern movement, get a breakdown of tiny home styles, and meet the passionate tiny community. The Beginner's Guide to Tiny Houses also discusses the pros and cons of micro-living―is a tiny house right for you, right now?
What people are saying:
"Most books about tiny homes are really just about the fantasy, with beautiful pictures in far-off places, but they don't tell you how to get from point A to point B. That's where this book comes in and fills in all the gaps!"