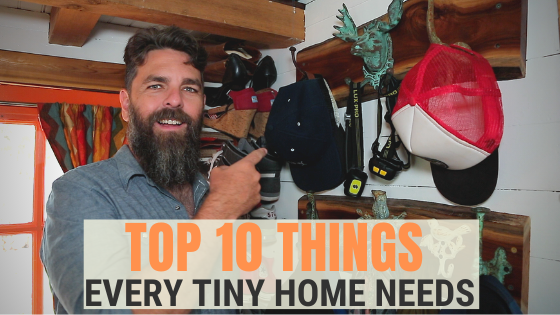 10 Things Every Tiny House Dweller Needs for a Cozy Home
While tiny living
embraces downsizing, you still have stuff.
However, curating your belongings is a necessity. To that end, we share ten things every tiny house dweller should have for a comfortable, efficient home. 
Our Top 10 Things for Tiny Homes:
1 COMFY SOFA
Do not underestimate the importance of comfortable tiny house seating. Seriously. Just think about it; where will you spend most of the time while relaxing at home? Sitting!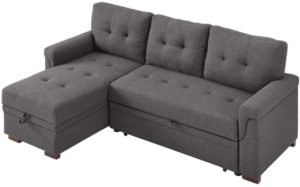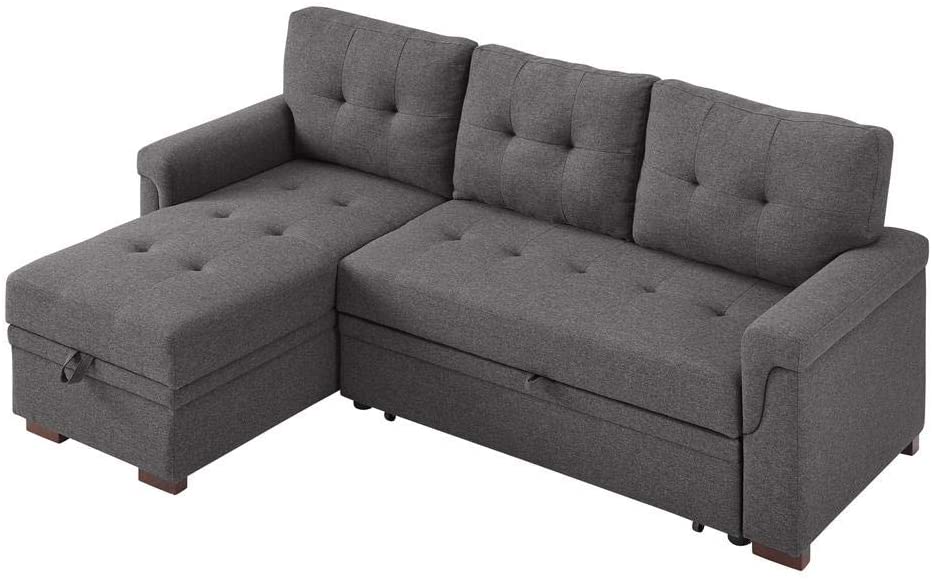 Big sofas are possible in a tiny house, and built-ins can be incredibly comfortable with high-density foam. Keep in mind, the more open your floor plan, the more options you have for easy sofa placement.
Here's a small space friendly sofa option with a storage compartment.
2 SHOE STORAGE
Let's not forget about shoes! This is definitely one thing you don't want cluttering up your tiny house entrance—a surefire tripping hazard.
Creating out-of-the-way shoe storage is a must. We built a compact DIY shoe rack that is 6-feet tall by one-foot wide, situated in the corner behind the front door.
Check out this option similar to our shoe rack, as seen in the above video.
3 KEYS & SUNGLASSES HOLDER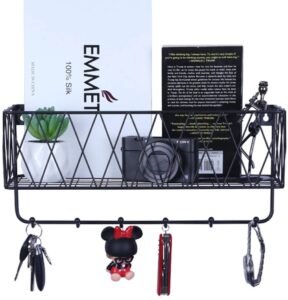 From the moment you walk inside your tiny home, you have an immediate need for simple tiny house storage. Everyone needs a place to stow their keys, sunglasses, and mail.
And we've found that all of these items can easily create clutter if you don't have an accessible, dedicated spot.
Here's a great compact mail holder with key hooks.
4 TRASH and RECYCLING CAN SOLUTION
Trash can storage can be easily overlooked. Everyone produces garbage, and often, even more recycling.
Creating a Tucked away place for cans is a nitty-gritty, practical detail that's essential for clean living. A trash can slider for a kitchen cabinet is an ideal tool for a convenient solution. 
5 JACKET STORAGE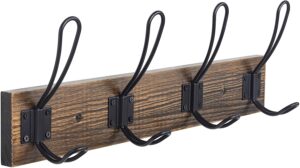 In regular-sized homes, entryway closets or bulky coat trees are common. Obviously, in a tiny house, these options just don't work.
Instead, you need a small footprint tiny house storage option, like decorative hooks.
We created a two-tier coat rack— dedicating the top to hats and headlamps, while the bottom is used for jackets and backpacks.
Check out this option similar to our DIY coat rack.
6 OUTSIDE STORAGE
Exterior tiny house storage isn't cheating! Not everything you own needs to be in your living space. We all own things like tools, gardening accessories, and adventure gear, so where can you put them?
Store these items outside in a storage compartment on the back of your tiny home. Also, you can use a waterproof box under the house or even a small shed.
Watch this tiny house tour for an example of exterior tiny house storage on the deck.
7 HEADLAMP BY FRONT DOOR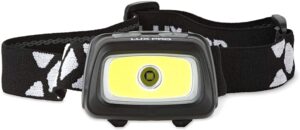 One thing we've seen in many tiny homes, including our own, is a headlamp near the front door. And why is that?
Headlamps are a great all-around tool for a home on wheels' lifestyle. From unexpected power outages to checking on plumbing issues under the trailer, you need a handsfree, handy lighting gizmo.
Here's a reliable, affordable multi-mode headlamp option.
8 DEHUMIDIFIER
Moisture is the enemy of tiny houses. To combat this unwelcome, sneaky foe, you can use a small dehumidifier.
Additionally, many mini-split models feature dehumidifier functionality, as well as heating and cooling.
9 LEVELERS
Leveling your tiny house is incredibly important and should be a top priority.
It's literally foundational to a stable, sane tiny living experience. Trust us, sleeping in a crooked house will slowly drive you crazy. Fortunately, RV levelers offer a simple, useful tool—here's what we use.
For more help on how to level your tiny house, watch this video.
10 HANGING LIGHTS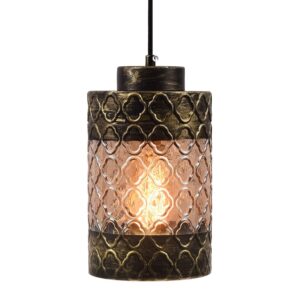 We strongly encourage you to consider hanging lights in a tiny home. While this item is definitely more subjective than the others on the list, we love the homey feel they create.
For us, the soft ambient light from hanging lamps is so inviting, especially compared to tiny homes that only utilize overhead lighting.
Of course, the needs and preferences of every tiny house are specific to the dweller.
However, we strongly feel this list of items can help you achieve a comfortable, functional, and cozy home.
Exclusive Content
Monthly LIVE tiny living discussions with extended Q&A, plus BONUS content, like behind-the-scenes filmmaking and tiny home life insights.
Early Access
See new videos first, get first dibs on new online courses and more!
Exclusive Giveaways & Discounts
Win tiny living festivals passes, and more!
Join today!