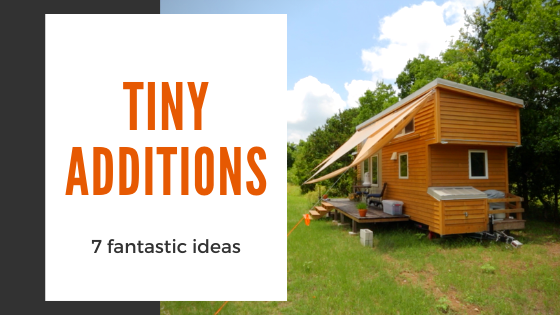 7 Amazing Tiny Home Additions You Should Consider
Looking to mix things up? Try these ideas for tiny home additions!
When I imagine my tiny house, I envision a self-made sanctuary from the outside world. Our home is a place I want to find my peace, comfort, and be together.
When you first build or buy a tiny house, it feels like you have everything in place. But as the months and years pass, you might realize the need for some additions and renovations. The goal is to recreate your bliss to suit your taste, needs, and comfort.
Here are some seven tiny home additions you should consider.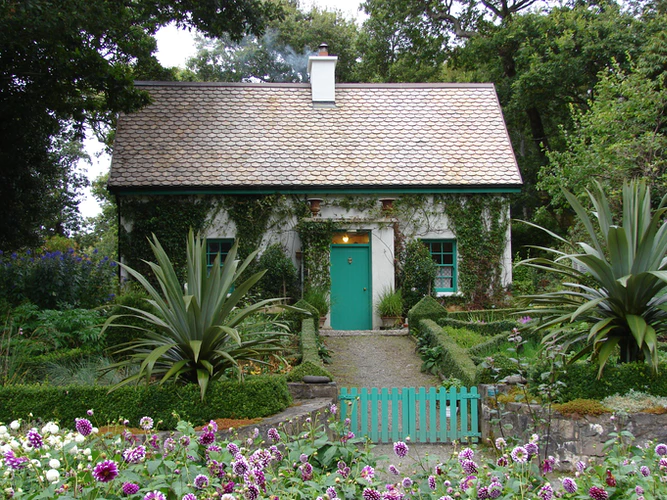 1) Small Deck
The small deck can be a beautiful external addition to the home. It creates more space and a place to relax at any time of the day. Imagine entertaining friends and guests while enjoying the view of the neighborhood with some barbecue on the grill. You would need some chairs and a beautiful mat in the middle to keep the feet warm. The folks at Ultimate Mats suggest that having floor mats can add some classic touch to the deck.
A stylish deck increases the value of the property and expands your tiny home living space. The addition is relatively inexpensive, and it hardly interferes with activities in the tiny house.  
2) Install Glass Doors & More Windows
This is a spectacular addition that transforms the entire look of your tiny home. The inclusion of ground-to-ceiling glass windows and walls is fashionable and adds a bit of class and style to your home.
Add a glass front door for added light or a glass wall to a deck for an unencumbered view.
It doesn't matter how old your home is. Glass windows and wall addition are the new upgrades that give your home a lift. It gives you an amazing view of the environment and allows the sun to shine through. They're also easy to maintain and durable.
The installation process is pretty involved, however. 
3) A Garden Relaxation Spot
Flowers have a way of serenading environments. They add so much color and life wherever you choose to locate them. A garden of flowers does even more, and it can be the perfect relaxation spot for you and the family. Sometimes you might get bored walking around your small space and need to get out for some fresh air. Depending on where you situate the flower garden, it can serve the purpose of a family picnic and a spot to enjoy the summer.
You can also host barbecue parties with family and friends in the flower garden when the home can accommodate all your guests. A garden can be a pretty expensive hobby, so it is advisable to start with a fruit and vegetable garden. Flowers are very delicate and require a lot of attention, so it is okay to get professional advice on your choices before starting.
Check out this post for more tiny home patio and landscaping ideas!
4) A Wood Stove
The inclusion of a fireplace or woodstove into a small home makes it warm and cozier. The warmth circulates pretty fast, and every part of the house somehow gets to feel a bit warm.
I have always loved fireplaces not just for their ability to keep the home warm but also for the beauty they add to the house.
Depending on the area's building code, requirements, and clearances, you can decide which type of fireplace would be appropriate. The three types include electric, gas, and wood fireplaces. For the wood masonry, you would require a vent to let off the smoke. But the electric fireplace requires no vent or chimney process. The heat from gas fireplaces is not as much as wood fireplaces, but they still work pretty well and are cute too.
Most standard houses situate their fireplace just below the TV stand or around that area. However, it's trickier to add to a small space because of the necessary clearance space for safety.  Some tiny wood stoves now available only require minimal space around them and can be wall-mounted or set on the floor.
5) Install a Fold-Out Table
The uses of a fold-out table are endless and an easy tiny home addition. Everyone needs a place to sit when it comes to eating. In some instances, the couch isn't always the best place to mix food and friends. A fold-out table can also be utilized when you need a place to sit and work or more counter space.
The best part of a fold-out table in tiny home kitchens is its ability to disappear in an instant. Having accessible space to use, seat, and store can help make your lack of space feel vast with possibilities.
6) Smart Home Features
There are exciting new smart inventions daily that you install into your small home. These features could be security or additional function, making it easy to execute simple tasks without moving a finger. 
You can have programmable cooling systems, door locks, doorbells, lighting, motion sensors, kitchen appliances, electronics, etc. If you are into high-tech gadgets and electronics, this can be a huge turn-on. Smart features take up literally no space in most cases because installations are within the wall or the complete change of appliances. It is expensive, so you might want to decide what change is most important.
7) Bathroom Renovations
The bathroom is one place where you get to be alone with no intrusion in the home. So when renovating your bathroom, you might want to make it very comfortable.
Your tiny home bathroom doesn't have to be a cold, white room! Create inviting vibes by creating an accent wall with rustic wooden planks or vibrant peel and stick wallpaper. Also, adding a stylish shower curtain can go a long way in adding new life to your space, and it's inexpensive too!
Do you have a plain white fiberglass shower surround? Spice it up by adding tile above or around it. Choose from a variety of tile options, including peel and stick.
Tiny Home Additions to Create Your Ideal Sanctuary
Remodeling aspects of your home can bring a fresh spark into your living experience. It is an idea worth considering. No matter how tiny your home is, you can customize or design it to suit your style. With tiny homes, it is easier and cheaper to make changes. It also has psychological benefits, so do not miss out on the excitement of bringing back the shine or fresh spark to your home.
Digital Magazine Dedicated to Tiny Home Living
Do you have more time at home? Enjoy some inspirational reading from Tiny House Magazine!
Discover different types of tiny homes from liveaboard boats to Alaskan yurts, converted school buses, and more.
Try recipes from a tiny house kitchen. Each month we feature a recipe from the Tiny House Foodie. Learn to make it work and still cook like a pro.
Read excerpts from books on tiny houses, downsizing, and a host of other related topics.
Each month brings new topics and new, exciting articles!