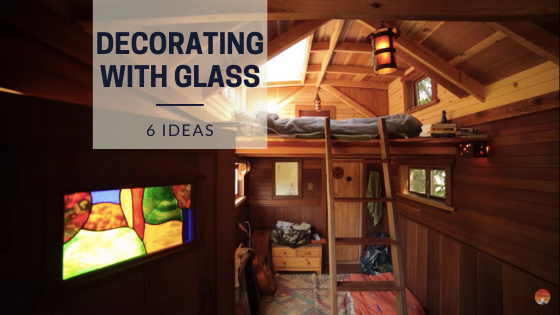 6 Ideas for Using Glass in Your Tiny House Decorating and Design
Want to incorporate more glass in different places in your tiny house? Use this decorating guide to find innovative ways to include glass.
Would you consider moving into a tiny home?
When it comes to the tiny home movement, it's safe to say that it's only continuing to grow. In fact, 63 percent of millennials stated that they would be willing to live in a tiny home.
With such a growing trend toward tiny house living, it's only natural to consider decorating. After all, it's safe to say it very different in a tiny home than decorating your standard-size home.
One of the best design elements for a tiny home? Glass! It's lovely, lets in light and creates an open feel.
If you're looking for creative ways on how to incorporate glass design into your home, you've come to the right place.
We're showcasing six ideas on how to best integrate all things glass into your tiny home decor.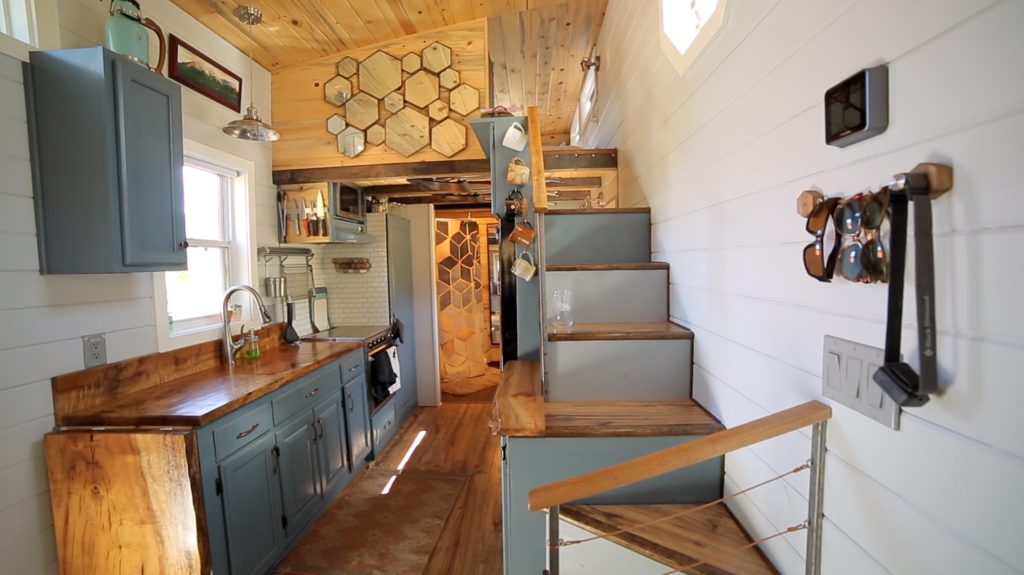 Glass Entry Doors 
First things first, why not incorporate glass design into your front entryway?
Let's face it; choosing a front door for your tiny home is going to be a significant decision. With such small square footage and such minimal wall space, your front door is sure to make a statement no matter what.
When it comes to a tiny home, there's no better choice than a glass front door. With this, you can enjoy the views of the great outdoors and allow natural light to illuminate the interior of your home.
Of course, there's no denying that a glass door doesn't provide as much privacy as an opaque door. If you're concerned about nosey neighbors peering into your home, you can opt to have the glass frosted. This provides a sight barrier between the exterior and the interior while still allowing natural light inside.
Or there's always, shades or curtains that can easily be opened and closed.
Glass Shelving 
Do you need somewhere to display plates, artwork, and your collectibles?
If so, look no further than glass shelving! Let's face it, sometimes wooden or metal shelving can appear bulky in a small space.
Consider incorporating glass shelving into your design. It provides a space for your goods but without adding visual weight to your walls.
Stained Glass Windows 
Are you looking to up the ante of your window game?
When it comes to a tiny home, it's essential to have as much natural light as possible. Not only does natural light embrace the beauty within your home, but it's also going to make your tiny home appear larger.
But, who said that you had to opt solely for your standard residential window? Instead, why not consider something a little more creative and unique such as a stained glass window.
This type of glass was once exclusively used in churches or buildings of significant religious meaning. However, it's now transformed into the world of interior design and is more commonly witnessed in residential and commercial buildings.
This is a simple and effective way to incorporate color and a unique element of glass into your home.
Create a Mirror-Inspired Gallery Wall 
If you were to ask any interior designer, they'd tell you that every house needs a focal wall.
Whether it' a large mansion or a simple tiny home, it's the focal wall within the home that seeks to catch the immediate eye of incomers. This focal wall is where you're going to display much of your favorite artwork, graphics, and displays.
In today's day and age, the gallery wall has become one of the most popular and eye-catching means of designing the focal wall. Rather than limiting yourself to artwork, why not incorporate glass into your focal wall? This is where mirrors come into play and are especially useful in a tiny home.
First, these mirrors are going to reflect natural light throughout the tiny house allowing it to look brighter. The mirrors are also going to provide for the illusion that the tiny home is more sizable than it is. These are both two important features when it comes to tiny home design.
A Glass Wall 
Let's face it, incorporating walls into a tiny home isn't always the best idea.
It segregates an already small space, and it diminishes the amount of natural light flowing throughout the space. But, what happens when the need for separation presents itself?
A glass wall is the quality means of dividing a room without the need for a solid, opaque wall. It gets the job done just as well without making the room feel more small and divided.
Remember, glass can easily be frosted to allow for more privacy!
An Exterior Glass Canopy
Whoever said that glass design has to remain within the interior of the home?
As it turns out, it's just as functional and just as stylish to incorporate glass design on the exterior of the home. If you're wondering where we're going with this, this is where your backyard glass canopy comes into play!
Not sure what exactly this means? Check out this glass canopy to provide you with an image.
In addition to providing shade and adding a contemporary flair, a glass canopy has several other benefits. Most importantly, an exterior glass canopy can help to control solar heat gain. In turn, this is going to help reduce energy costs and lessen the demands of our HVAC system.
Tiny House Decorating 
The art of tiny house design and decorating is a little more complicated than with the traditional home.
Incorporating glass into your design aesthetic not only can it elevate the natural light within your home, but it also creates the illusion of a large space.
It's safe to say that both space and natural light are incredibly important in the world of tiny homes! So, if you're looking for some design inspiration, why not consider incorporation the element of glass into your tiny house?
For more tiny home design inspiration, visit our blog and our new website, TinyHousePlans.com.