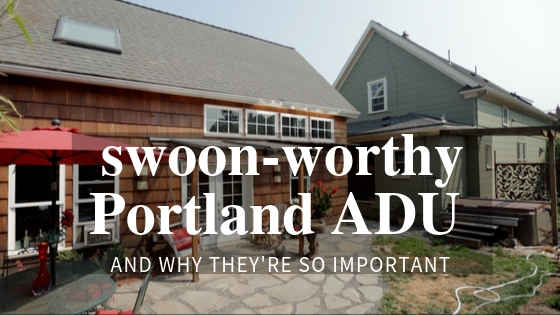 ADU 101 and Impeccably Designed Portland ADU Tour
ADUs, Urban Infill Housing at its Best - How Do Tiny Houses Fit In?
Meet Kol Peterson, a well-respected accessory dwelling unit expert in Portland, OR and author of the "Backdoor Revolution: The Definitive Guide to ADU Development."
He and his wife built a beautifully designed ADU, their dream home. It's 800 square feet, or as they see it, 400 sqft per person. They live in it full-time in the backyard of their big house rental property. In the above video, Kol gives us a tour of their extremely well-thought-out space, inside and out. He shares insights into what ADUs are and why infill housing is so important for the environment and to create housing equity. Kol also points out the differences between ADUs and tiny houses on wheels.
THOWs can be used as accessory dwelling units but are typically not legal though that is changing. Currently, about a dozen cities and counties now allow them, including Fresno & San Luis Obispo (CA), Lyons (CO), and Nantucket & Auburn (MA). To learn about the value of a movable tiny house as an ADU, watch our docu-series, Living Tiny Legally.
Don't miss Kol's upcoming ADU workshop in Portland!
For more expertise, check out his book and website, BuildingTheADU.com.