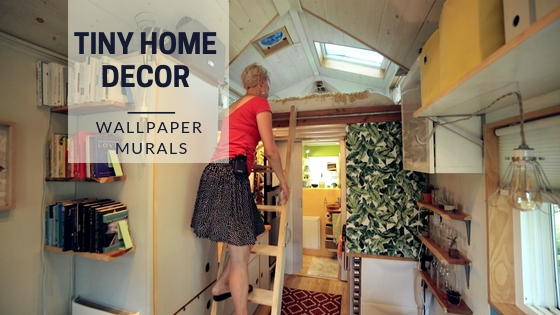 Why Upgrade Your Tiny Home Décor with Murals?
2019 seems to be the year of wallpaper murals!
And the trend murals are setting is here to stay. Since 2020 is just a couple of months away, it is about time to think of unique, elegant, or dramatic wallpaper mural designs to add that wow factor to your home décor.
If you think that your loft, tiny house stairs (like us!), living room, or bathroom are looking drab, then with New Year approaching, it is a great time to give your space a lavish makeover. One thing should be kept in mind before picking any design that it must match with the whole interior and décor theme going on.
In this article, we've listed different ways you can try when you are looking for the mural design.
To learn about them, don't forget to read this article till the end!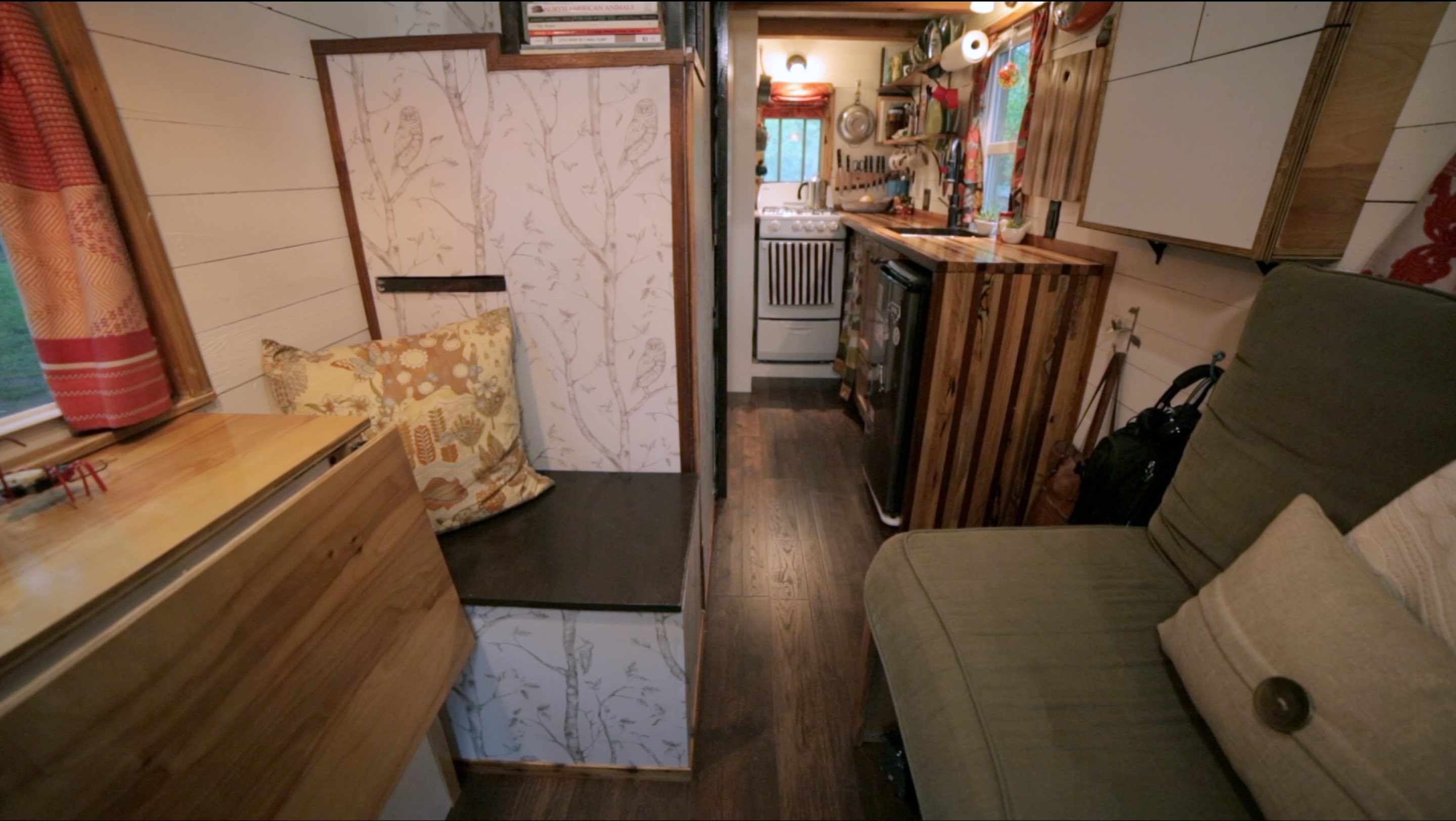 You Can Pick a Mural Image to Match Your Style
The best thing about wall murals is that they can be customized according to your requirements. It sometimes happens that you are not drawn towards the design provided by the company, or you just want to add your own touch designing your home. Therefore, if you haven't found one that goes perfectly with your taste, then don't worry!
Pick your photo wallpaper mural image, and customize a mural design out of it. This decor will not only make your space more sentimental but also add a bit of your personality and creativity into your space. We choose a woodland scene with one of my favorites, owls.
You Can Add Personalized Quotes in Murals
Another way to tailor-made your wallpaper mural is by adding the quote close to your heart. The quote can be your name, your mom's name, significant dates, a movie quote, your favorite lyrics, or literally anything. It will make you feel connected with the room that has your personalized wallpaper mural. Hence, to make your space extra special, go ahead and add a piece of writing closely connected to your heart onto your walls.
Trending Feature Walls Makes your Space Stand out
A feature wall is a single wall in a room that stands out the most from the others. This wallpaper mural design seems to be trending and has taken over all the home décor trends by storm. Use a mural as a feature wall to create a magnificent aesthetic and to give a dramatic makeover to your room.
However, it is essential to choose the design that perfectly goes with the whole theme. Murale Design is offering some stunning and wide range of wallpaper murals for you to choose from, and you can shop one by visiting their website.
More Efficient than Paint
Wall painting takes many days to complete, and let's not forget about the time it then takes to dry. One of the main benefits of choosing murals over the paint to decorate your home is they are easy to install and more efficient. When it comes to painting, walls have to be smooth, even, textured-free surface for paints to lay down evenly. On the other hand, murals have a variety of options for your walls with an uneven and textured surface.
Install Murals at Any Location
Not just for your tiny home, they are perfect for your office, retail location, and at any location, you can possibly imagine. To transform different areas into an exciting and creative space, consider installing wallpaper murals than just hanging regular paintings on walls.