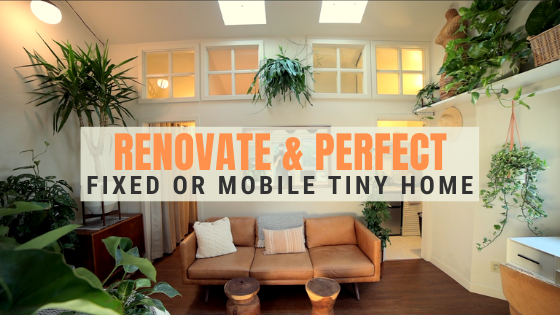 Best Renovations for Tiny Homes, Ground-bound OR on Wheels
Tiny home renovation ideas, whether your house is fixed or mobile.
Just like any house, there may be a time when your tiny home feels ready for an upgrade. How do you decide which renovations make the most sense to invest your hard-earned money?
Some renovations can lead to a more significant return on investment, or ROI. Others improve your personal experience in your tiny home. Some even save you money on your power bills.
Consider these renovations for your tiny home today, whether it's on a foundation or on wheels (some of the below suggestions are more suited for ground-bound homes).
A Roof Revamp
Did you know that metal roofs, as opposed to traditional shingles, are more durable? They can last longer and can even be fire-resistant.
Do you plan to travel with your house? The wind-resistant metal roof can be an asset as you transport on the highway.
Companies like Salt Lake City metal roofing claim that a metal roof will increase the value of your home because of the myriad benefits. While it may not be cost-effective to install metal roofing on a large home, it is a much more manageable cost for owners of a tiny home.
Embrace Eco-Friendly Options
Eco-friendly options can help you live sustainably and save money on your utility bill. Reduce your environmental impact and reduce your spending at the same time.
Solar panels are a great way that you can create an eco-friendly tiny house. They allow you to reduce the cost of your electricity bill by using an alternative form of energy. The upfront cost is also manageable because tiny homes don't need as many panels as larger homes. However, be prepared to drop upwards of $15,000 for a full solar power system with battery storage.
Another renovation to add value and save money over time is a rainwater catchment system. Use as a primary water source for a variety of uses or as an emergency backup. The average setup cost is between $1,000-$5,000, depending on what you use. And, of course, the rainwater that falls on your roof is essentially free.
Environmental benefits of rainwater harvesting include reducing utility usage during peak summer months, saving treated water for more appropriate water uses like for landscape irrigation.
Raise the Ceilings (for a ground-bound home)
One of the best renovations for overall ambiance and functionality is raising the ceiling in an existing small or tiny home on a foundation. This dynamic negative space can make the place feel larger and more spacious. It can also make room for a loft or overhead storage, which clears up floor space.
Check out this how-to with three ways to raise a ceiling.
However, if your ceilings are already high enough, you can loft your bed to create room for more usable space below. Make the most of a tiny bedroom with a built-in or ready-made lofted bed! Alternatively, you could invest in a Murphy bed (a great option for tiny homes on wheels, as well).
Let in Natural Lighting
Did you know that exposure to daylight, even through windows, can be good for your health? That's why one of the best renovations that you can make for your property is to add windows to facilitate interior natural lighting.
Strategically placed windows, including skylights, can brighten up the interior of your home to make it feel more open and airy.
Break Down Doors
A great renovation that can add value to your tiny home is glass shower doors. These make the bathroom feel larger. Try a sliding door to eliminate the amount of space it takes up. Rather than swinging open, it can slide easily into a compact spot.
Add Sneaky Storage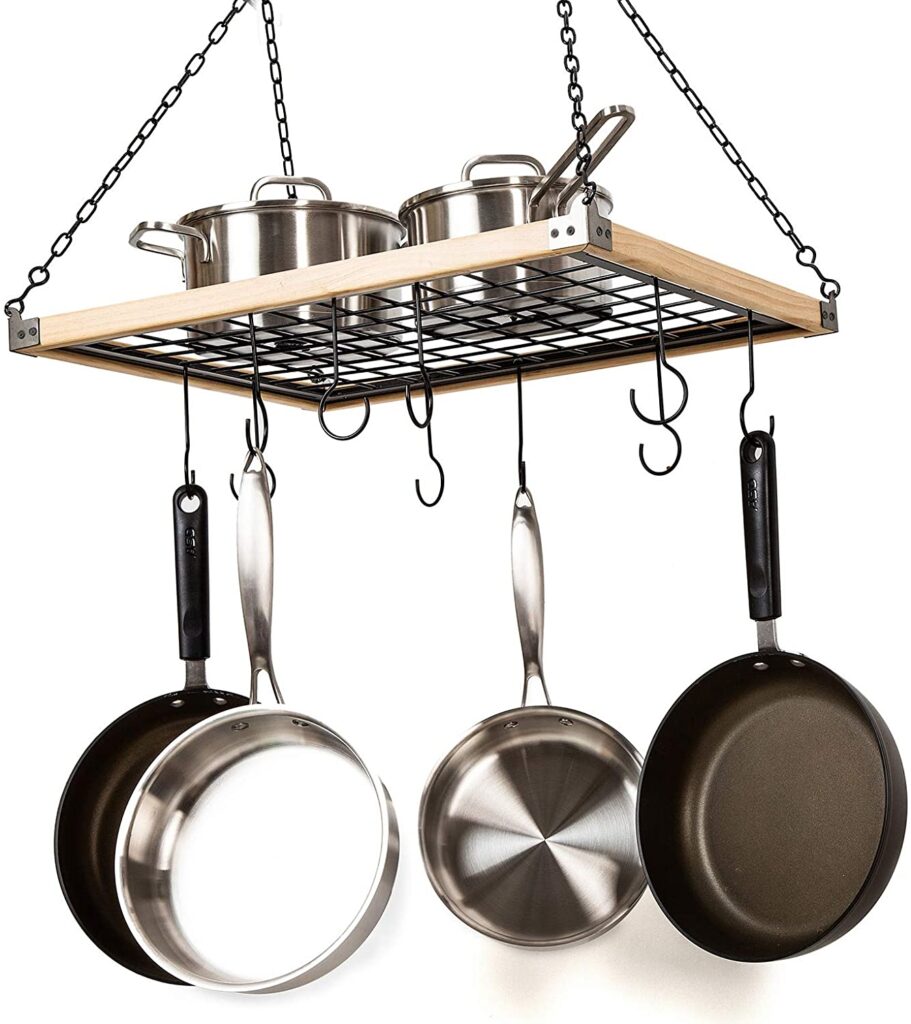 Storage doesn't have to be an eyesore. It may surprise you what you can hide in a tiny home with the right renovations.
Here are a few of the most innovative ways that you can optimize storage without making a scene:
Best Renovations for Tiny Homes, the Bottom Line
Whether you own your tiny home for residence or resale, renovations can make a big difference. What you choose to invest in can affect your lifestyle by improving functionality, as well as your resale or rental value.
Of course, like everything tiny home-related, what renovations you prioritize is up to you. Do you!
If you're hoping to make purposeful investments that will help you to get the most out of your experience in your tiny house, try some of these ideas.
Denise Bayron upgraded her ground-bound tiny home to meet her needs & style preferences.
Digital Magazine Dedicated to Tiny Home Living
Do you have more time at home? Enjoy some inspirational reading from Tiny House Magazine!
Discover different types of tiny homes from liveaboard boats to Alaskan yurts, converted school buses, and more.
Try recipes from a tiny house kitchen. Each month we feature a recipe from the Tiny House Foodie. Learn to make it work and still cook like a pro.
Read excerpts from books on tiny houses, downsizing, and a host of other related topics.
Each month brings new topics and new, exciting articles!