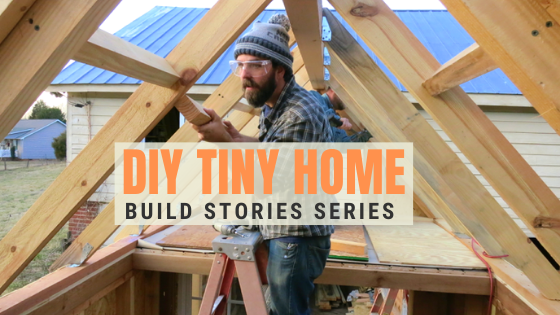 DIY Tiny Home Build Stories
Don't miss our new series if you want to build your own tiny home!
Christian and I are excited to share our new series, DIY Tiny Home Build Stories. We hope to inspire you with these do-it-yourself success stories. Because it is possible, fulfilling, and the best way to save money on a tiny house.
In 2014, we began building our tiny house on wheels with the help of friends and family. Over eight months of planning and nine months of build time, including many ups & downs, it was all worth it in the end. We built a cozy custom home of our own that took us on an adventure of a lifetime. And our next DIY tiny home build project is a shuttle bus conversion—coming together very slowly but surely!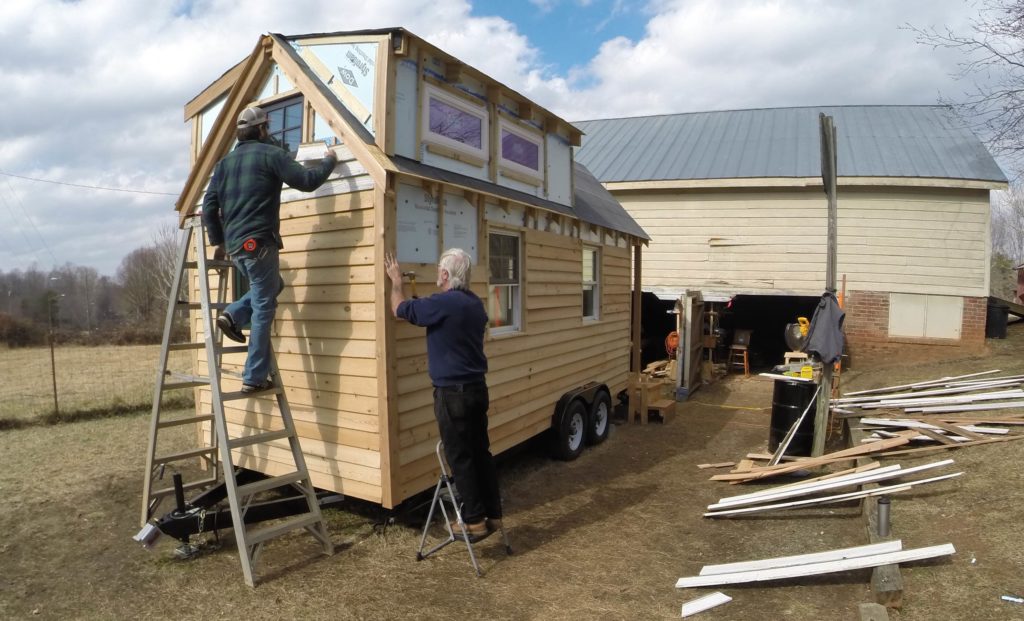 DIY Tiny Home Builds, from vans to THOWs
In each DIY Tiny Home Build Stories episode, DIYers share their experience. Hear about what helped them the most, their biggest challenges, their creative solutions, and most importantly, advice for others. As you'll hear, there's nothing like the feeling of living in a home you had a hand in building.
After watching, we hope to empower you to take on your DIY tiny home build, all by yourself or with help.
Find our first several episodes on YouTube and the SHG Living streaming service (download it for free!). 
Looking for more help to get started? Visit our other site
TinyHouseBuild.com
for invaluable how-tos, advice, and DIY resources!
Our NEW Tiny House Book!
"Alexis and Christian are great people and when they write a book about tiny houses, you can have confidence that it will be jam-packed with valuable information. This book delivers all the info you could possibly be looking for regarding tiny house living. Target for this book is someone that is feeling a bit overwhelmed and isn't sure what they need to consider as they embark on their tiny house journey. This book will provide the info they need and should help anyone in this position. Well done. Well written. 5 Stars."