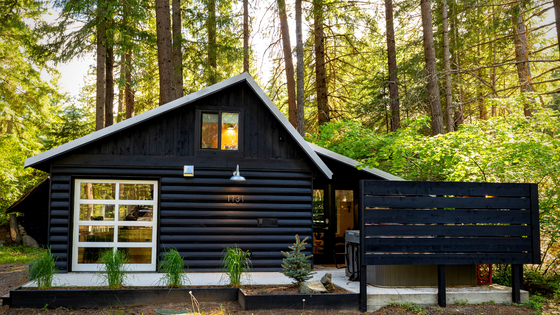 Garage Converted into a Modern Tiny House
Welcome to ShinDigs, an old garage converted into a modern tiny house vacation rental. A husband and wife team, Chelsea and Luke of Digs Co, designed and renovated the space with their dad's help. And it's just such a great example of how you can take an unassuming structure and turn it into a gorgeous home.
It's a charming modern living space with quirky decor and fun features. For instance, they added a netted lounge space above the kitchen area with a miniature train track that chugs around it. But it's not just kitschy because it's actually a very comfortable and functional house, too.
Inside the Garage Conversion Tiny House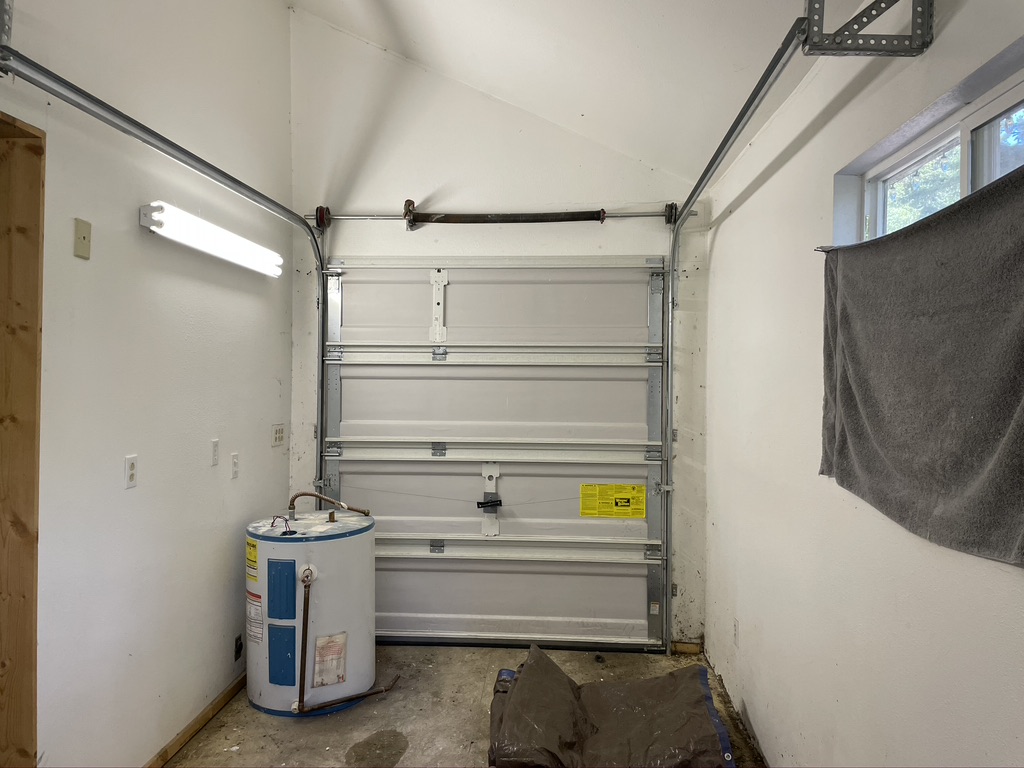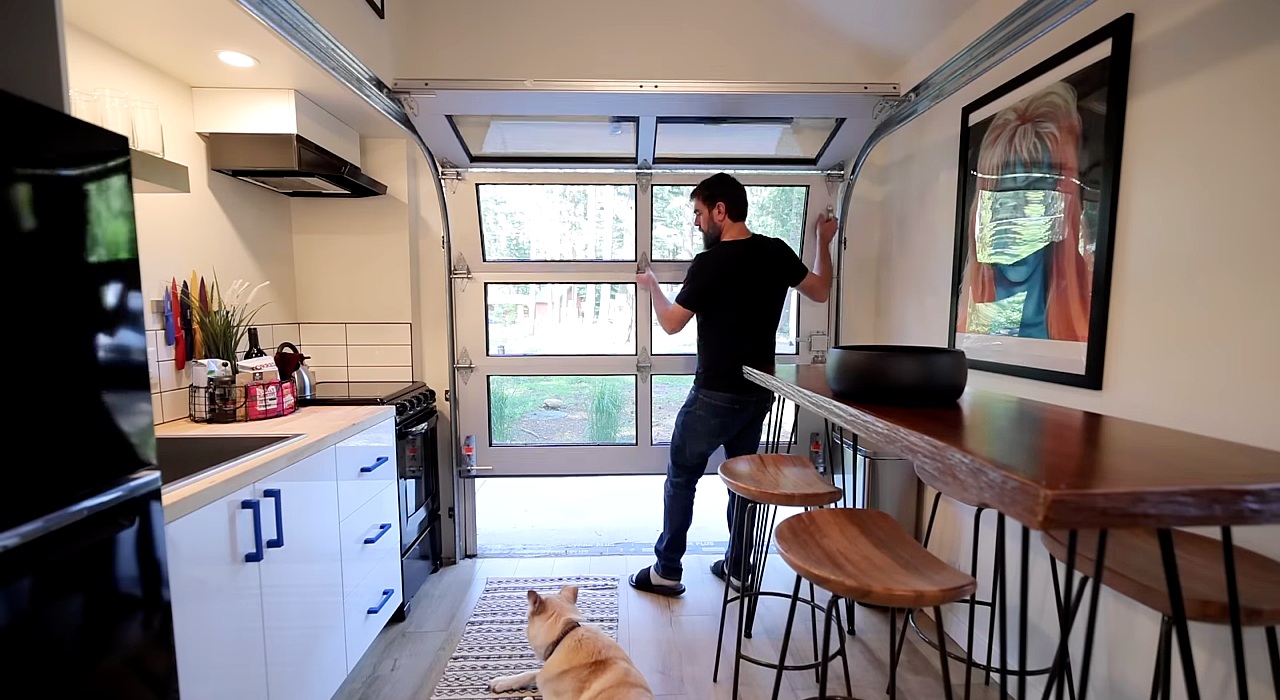 We have many ideas to turn this Airbnb into a wonderfully livable full-time tiny home. Storage solutions, for example, is what make the place really functional. Right away, we noticed that you need a place to store clothes, coats, and linens. The utility closet offers a prime opportunity. Currently, it only houses a giant water heater. So we think you could switch it out for a tankless water heater that could be mounted in a few other places to free it up to be used as a fully functioning closet.
Underneath the stairs could also be renovated to add more functionality. Currently, it's a lovely open-concept staircase. Being able to see through it makes the space feel bigger. But if you live here full-time, you could use that as storage space. For example, you could put a washer/dryer combo unit under there. You could also make it into drawers for pantry space.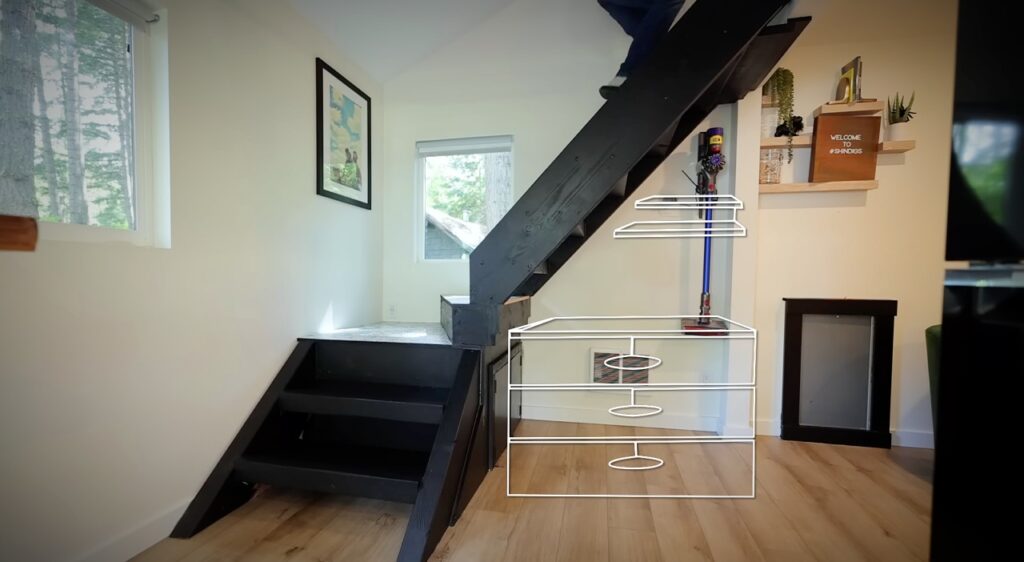 Drawers always make the most of deep spaces—more accessible than deep cabinets. Then above those, you could add open shelving to keep some openness and maintain how nice it feels from one room to the next because you always want to avoid closing off a space too much.
In the tour, we share more ideas on how you could easily turn this Airbnb into a functional full-time tiny home.