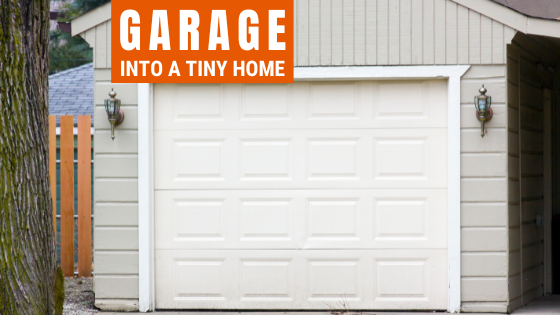 How to Convert An Old Garage into a Cozy Country-Style Tiny Home
Do you have an old, dilapidated garage? Or maybe you finally got around to removing all the boxes you've been storing there for years, and now it's a vast empty space? Whatever the reason, your garage is now more of a blank canvas that you can use however you want, e.g., as an accessory dwelling unit.
But how do you convert your old garage into a small yet cozy tiny home? Such a project can be as simple or as complex as you want it to be. Also, the complexity depends on the condition of the original space. However, there are a few key steps that you should follow no matter the size of your endeavor, from conducting a thorough inspection and decluttering the space to designing the interior and adding extra features.
Such a conversion will not only add extra living space to your property but will also increase its value.
So, if you're looking for some inspiration on how to turn your old garage into a charming cozy country-style tiny home, here's what you need to do: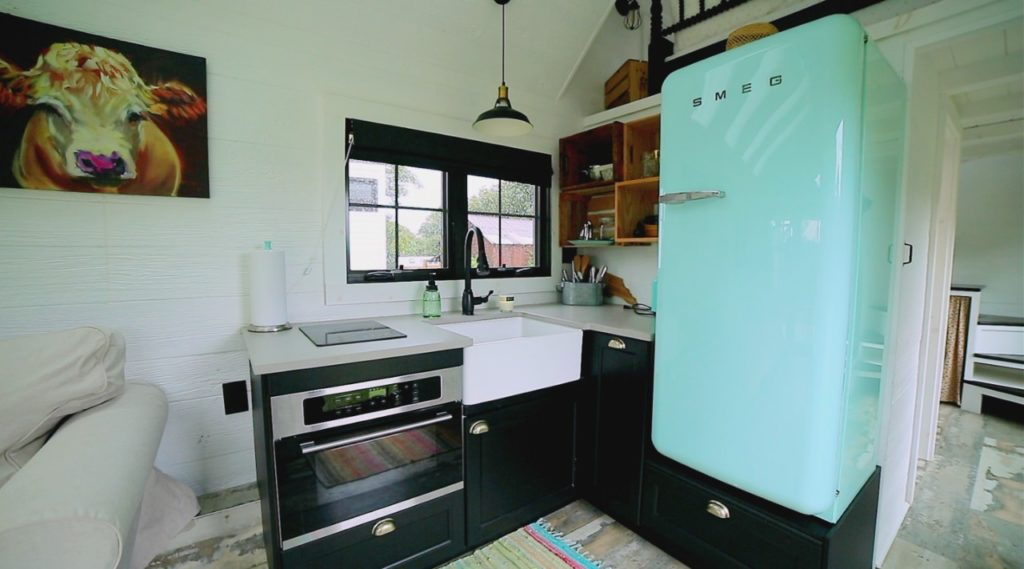 Clean and Declutter the Space
Before you start converting your old garage, you'll first need to remove any clutter that may be in your way. This may sound obvious, but as garages are often used as storage spaces, they can quickly become something of a dumping ground. So, take some time to go through everything and get rid of anything you don't need.
You'll need to find a place for items you want to keep, whether in the house or a new home—sell or donate. Once the garage is decluttered, you should also check for other original-specific features that may need to be removed, such as oil stains on the floor or guttering on the walls. Not only will this help prepare the space for its new purpose, but it will also prevent accidents down the line.
Conduct a Thorough Inspection
After you declutter the space and remove any unwanted features, the next step is to conduct a thorough inspection. This will help you to identify any potential issues that need to be addressed before you start converting the garage. For example, according to A1 Garage, your garage door can influence anything from the safety of your house to the ventilation, so it's certainly necessary to inspect their condition.
You should also check for any cracks in the walls or ceiling, as these will need to be repaired before applying any finishes. Even a little bit of water damage can cause significant problems with mold, so it's vital not to neglect anything. Once you've completed the inspection and made any necessary repairs, you can move on to the next step.
Design the Space
There's something really cozy about tiny homes, but at the same time, it may be a little difficult to visualize how to get there. And do you turn a cold industrial space into a warm, inviting country-style home? In general, you'll want to stick with a light and airy feel, using natural materials wherever possible. For example, you could use exposed beams and white-washed walls to create a rustic look.
The size of your garage will define how much space you have to work with and what kind of layout would work best. If you have a single-car garage, then you'll be better off with an open studio apartment layout with a small living space and kitchenette area. You can create zones that subtly divide your house to make it feel homier. Larger garages give you more flexibility, but you'll have to make more design choices – for instance, whether to have a more spacious kitchen, an entirely separate bedroom, or an extra sleeping area.
Similarly, you'll need to think ahead about adding walls, installing bigger windows, or putting in a new door. When the garage was first constructed, likely no one thought of these things, so it's essential to take the time to plan them out now. How you design the space will significantly impact how comfortable and functional it is, so take your time and make sure you're happy with your choices.
Michael turned a run-down 1930s garage into a cozy tiny house
Get Required Permission
The chances are that you'll need to get planning permission to convert your garage into a living space. There are exceptions. However, it's always best to check with your local authority before starting any work, just to be safe. You should also inform your mortgage lender of your plans, as this may impact your home insurance.
This is especially true if you are planning to work on a detached garage, as you may need to apply for a building alteration consent. Again, the laws related to transforming a garage vary from state to state, so it's always best to check with the relevant authorities before starting.
Insulate the Walls and Roof
No matter where you live, proper insulation will ensure that your garage conversion is comfortable all year round. It may seem that it is not necessary when you live in a warmer climate, but a well-insulated space will prevent too much heat from entering in the summer just as well as it will prevent heat loss in the winter.
The type of insulation you'll need will depend on the climate, though. If you live in an area with rough winters, you may consider adding extra insulation and using thicker materials on the walls and roof. Insulation is relatively easy to install yourself; however, you need to be cautious as some materials require additional safety measures.
Install Windows and Doors
How you design your garage conversion will significantly impact the amount of light that comes in. So, you definitely want to replace those tiny garage windows with something a little more substantial – and stylish. A few wooden casement windows will do the trick nicely, letting in plenty of natural light while also adding to aesthetics.
Similarly, if you decide to replace your garage door with a regular pair of doors, you'll want to make sure that they fit the style of the rest of your home but also bring in lots of light. Large glass French doors are an excellent option to consider.
But apart from that, the door should provide good insulation and security and make the space feel more inviting. Maybe adding a small porch area in front of the door would be a nice touch, too.
Set up the Interior
Once you have the shell of your new country-style tiny home done, it's time to start thinking about the interior. You'll need to decide what kind of furniture and décor you want to go with. Rustic style comes with a lot of natural materials and neutral colors, so you can let your imagination run wild when it comes to choosing the right pieces.
If you are into the classic look, wooden furniture and white walls would be a good option. Alternatively, if you want more modern coziness, you could go with colorful rugs, patterned cushions, and eclectic wall art. Remember that the interior should represent your personal style, so don't be afraid to experiment until you find something you love.
Add Cozy Extras
Small country-style homes have a certain charm to them, and one of the things that makes them so cozy is how seemingly random they are. You may have an old dresser in the corner of your living room, an old clock on the wall, or a small collection of mismatched plates in your kitchen. These little extras add to the overall feel of the space and make it appear more homely.
Of course, this doesn't mean you should start hoarding old junk, but if you come across something you love, feel free to add it to your curated collection. A good idea is to simply give the place some time and see what style and configuration work most naturally for you. Coziness comes from comfort, so it should be no surprise that to make your new little house truly cozy, you need to make sure that you feel comfortable in it.
Final Thoughts
Converting your old garage into a cozy country tiny home is quite a big task, but it's something you should try if you have the space to work with and don't know what to do with it.
It can be a spot where your guests can stay, an extra dwelling space to rent out, or move into while renting out the main house. Whatever your plans are, just make sure to follow the steps above, and you'll be sure to create a charming space that will serve you well for years to come. Good luck with your project!