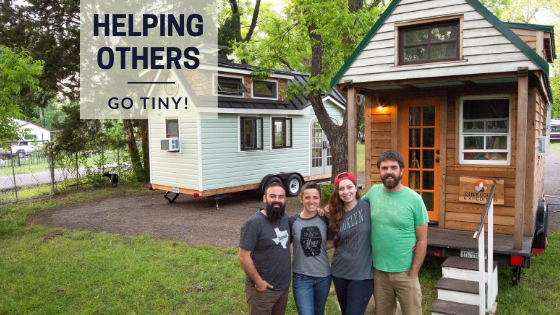 How To Help Others Live Tiny
We all have friends and family members who seem incredibly interested in our tiny house, in a way that's more than just a passing curiosity.
While at times those people are just interested in asking questions because they don't quite understand the tiny house movement, other times those curious people could be are the perfect candidates for being tiny homeowners themselves.
If you've ever thought about sharing your passion for small living with someone else but you don't know where to start, don't worry we've got your back.
Read on to find out some of our favorite ways to share the joys of tiny living!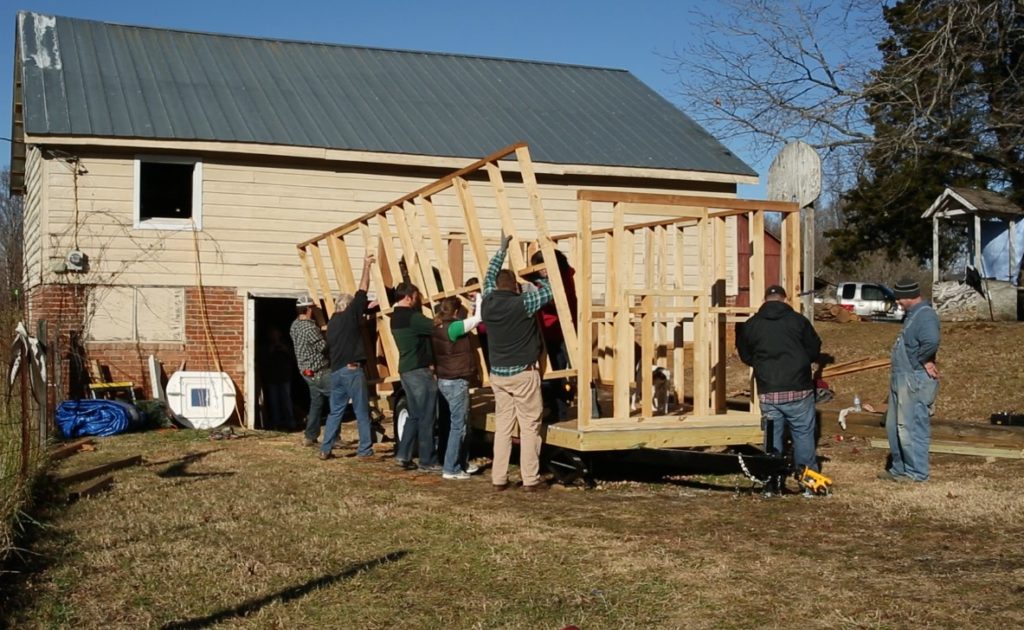 Show Others How To Build A Tiny Home
One great way to help your friends and family get into a tiny home is by helping them build one of their dreams.
If you've always been an avid DIYer, then getting your contractor's license and starting a build could be a significant next step for you! Having your contractor's license would allow you to safely and confidently build and set up tiny homes for those in your community.
A few great tiny house builders started as DIYers!
Getting a contractor's license is pretty straightforward if you take a moment to prep. Whether you choose to prep online or in person, make sure you're getting ready for the exam specific to your state. Courses in Arizona and courses in Minnesota will be structured differently. But as long as you ace the exam in your area, you'll be able to take on a build with confidence.
Plus, after getting your license, you'll be able to improve your own tiny home with ease. And as you know, when you live in a tiny house, you want to optimize the space and make it ideal for you. Altogether, it's a total win!
But if that all sounds too ambitious for you, you can share tiny house workshops and how to building resources that have helped you with your interested loved ones.
And of course, offering a helping hand during their build is incredibly helpful too!
Help People Downsize Their Belongings
One reason people are sometimes hesitant to join the tiny house movement is that they aren't sure where they would keep their stuff. For some people, it's extra nerve-wracking to give up their belongings.
However, as someone living in a tiny house now, you've got tons of insight into how to live with less!
Spending an afternoon with your friends helping them sort through what's in their house and showing them how to downsize without emotional fear can be an excellent motivator for those who are holding back on moving to a tiny home.
Let Them Have a Trial Run in Your Place
Lastly, one thing you can do to help motivate someone to live tiny is to let them try it out for themselves. It is hard to make a big shift to a small house if you've never actually spent the night in one.
Next time you head out of town, ask these curious people if they'd be interested in housesitting for you.
This allows them to get a feel for being in a smaller space and lets them see if it's something they could really do.
Let's be honest; tiny house living is not for everyone. But when given a chance, people will be shocked by how much they often love it.
Even if you're not ready to share your own place, see if anyone in your tiny house community needs a housesitter, or encourage your friends to rent a tiny house for a week or two. Trying it out could be the final push they needed!
In The End
All in all, tiny house living is about so much, financial freedom, curated existence, lower environmental footprints, and helping someone into this world is a great thing you can do!
Show them the ropes of the build, help them curate what matters in their belongings, and let them try the lifestyle. Soon they are sure to see it's such a great way to live and feel more confident pursuing it.
The Ultimate Tiny House Design/Build/Transition Workshop
Sign-up for this acclaimed 16+ hour Digital Tiny House Workshop to learn how to build a tiny house, the legalities to be aware, how to make the transition to living tiny, and more!
INCLUDED with the DIGITAL WORKSHOP:
54 bite-sized, engaging episodes
Downloadable follow-along booklet for note-taking
Over $300 in FREE bonuses, from tiny house plans to more how to's
Digital Diploma upon full completion of the course