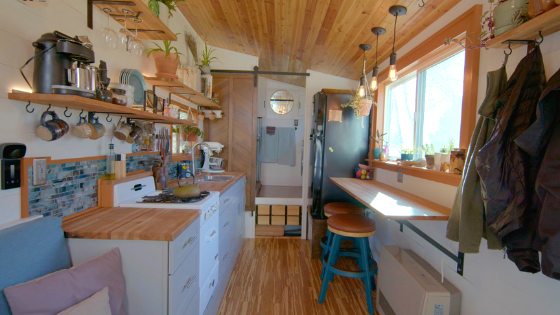 How to Use Space Effectively in a Tiny Home
Tiny homes are cozy and budget-friendly, but they can feel cluttered at times if storage isn't maximized. However, properly utilizing that space and decorating can make all the difference. Certain design hacks can help you create more space within your small space home.
Here are ways to effectively use space in your tiny home to make it cater to your storage needs:
1) Bring Less
Clutter can make a space look more congested and tiny than it is. You'll need to cut down on your excess possessions to create more space within your home. Focus on meeting your needs at the start when you're moving in, including minimum furniture, kitchen utensils, and home appliances. Having less stuff lying around will make your space look much more spacious.
But don't forget the things that bring you joy! You can have just about anything in a tiny house, but the key is to create a specific home, or storage space, for each item.
For more help on how to approach downsizing for tiny home living, get a copy of our book, The Beginner's Guide to Tiny Houses.
2) Invest in Organizers
Organizers can help you make your space much cleaner. You can invest in affordable jars, racks, and shelving systems to organize almost everything. For instance, you want to invest in a small space-friendly vanity with a medicine cabinet mounted above to house things first aid supplies, toiletries, and cleaning supplies. Low-cost vanities often just have open space under the sink. Maximize this by adding pull-out organizers.
Those are also great in the kitchen, as well as pull-out pantry organizations. With any deep space, you can most effectively use it by adding organization on drawer slides. Otherwise, stuff will get forgotten.
The more belongings you can stow away behind a cabinet door, in a drawer, or in darling storage baskets, the better. This is because having too much stuff out in the open, like on your countertop, creates visual clutter. In tiny homes, this has a greater negatively impact than in larger houses.
3) Underneath the Sofa
Underneath your furniture is a prime opportunity for storage, like your sofa and bed. Depending on your style, skirting your furniture can help you hide and store many items underneath it and maximize your space without compromising on aesthetics.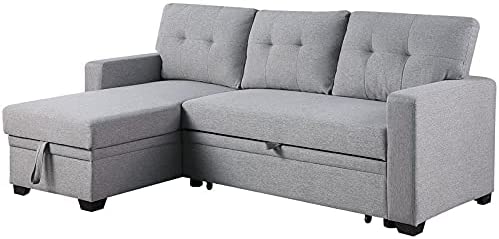 Skirted furniture is decorative and can allow you to reduce that clutter and keep it out of sight. You can put storage containers underneath your lounge room sofa and add a skirt to hide them. This will create an ideal place to stuff your seasonal extras, including off-season clothing or festive decorative items.
Similarly, a couch and ottoman with built-in storage compartments can be another clutter-free option. Furniture with exposed legs can help a small space feel bigger—helps create a sense of airiness by being able to see below.
4) Use the Space Under Your Bed
In tiny homes, storage requires creativity. Look for any used space and then think about how you could put it to use. You'd be surprised what's possible in tiniest of corners.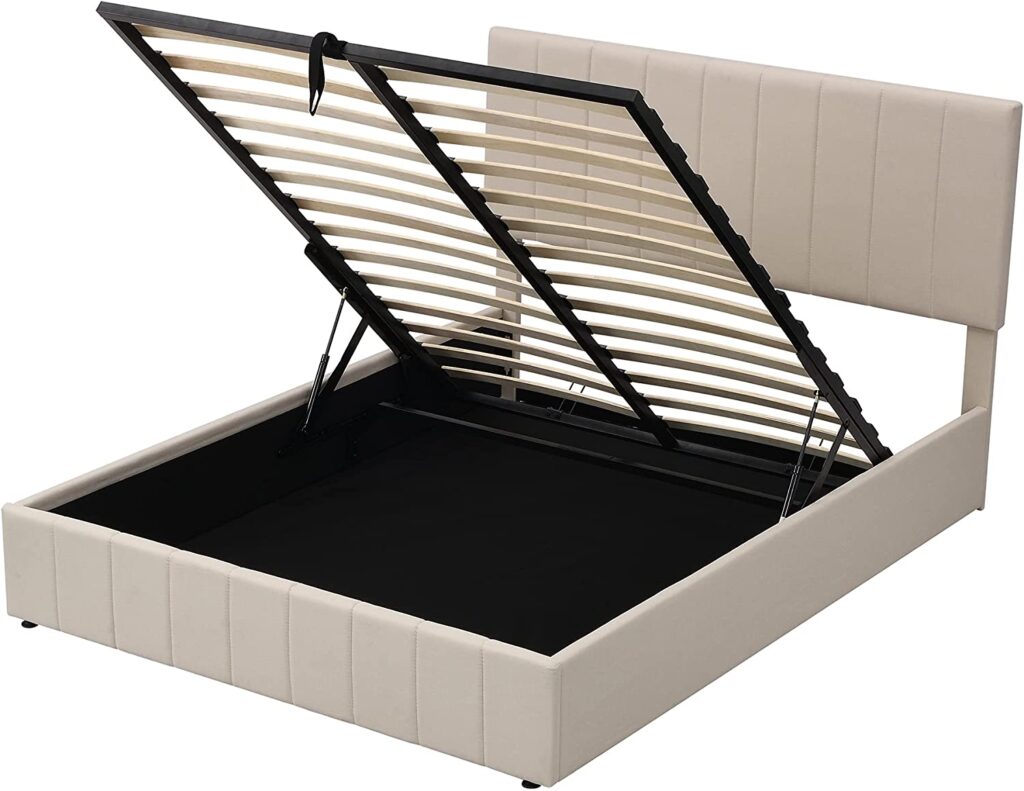 You can opt for beds with drawers to increase your storage space. Try modern bed designs like Ottoman-style beds that open up from beneath the mattress or captain's beds with pull-out drawers below them. These can help you eliminate clutter in your bedroom, make the most out of the limited space, and organize your room simultaneously.
Additionally, putting your mattress on top of a bed platform with hydraulics can provide massive amounts of clothes and linen storage. Simple and effective use of space.
5) Use Doorway Space
The space between the top of your door and the ceiling can be excellent for holding things like books, decorative pieces, and even small-sized storage baskets. You can install shelves in this space and decorative items that go with the overall interior theme of your home. At the very least, make sure you install hooks for things you need to store every time you walk in the door. Think keys, sunglasses, handbags, and jackets.

6) Utilize the Doors
Using doors properly can actually make your tiny home more functional. The back of your bathroom door can be used to hang any miscellaneous items to keep them in sight so that you don't lose them. Hang hooks on the backs of all your doors to create a space that can hold jewelry, towels, and even makeup. The more stuff off your floor, the more spacious your house will feel.
Using Space Effectively in a Tiny Home
Whether you live in a tiny house or a studio apartment, you can always maximize your space. Using the right furniture, installing beds with storage, leveraging vertical space, and keeping your area organized can let you utilize space most effectively in your tiny home.
Start planning today to minimize clutter & discomfort and to maximize cozy charm!
A lovely & storage maximized DIY tiny house
Have you ordered our book yet?
Learn the history of the modern movement, get a breakdown of tiny home styles, and meet the passionate tiny community. The Beginner's Guide to Tiny Houses also discusses the pros and cons of micro-living―is a tiny house right for you, right now?
What people are saying:
"Most books about tiny homes are really just about the fantasy, with beautiful pictures in far-off places, but they don't tell you how to get from point A to point B. That's where this book comes in and fills in all the gaps!"