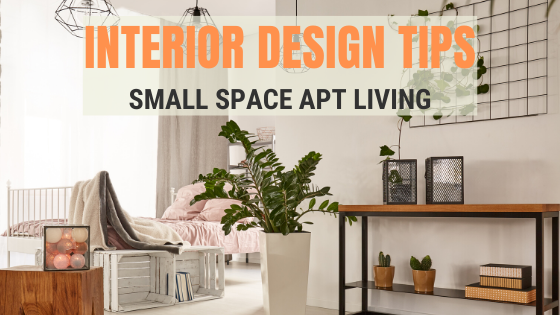 Small Space Living: 7 Interior Design Tips to Help Bring Your Apartment to Life
Do you rent a small apartment? We share ideas to help you breathe life into your space.
Most apartments are necessarily small and neutral for two reasons. Many more people fit into apartment complexes, and neutrality makes them easier to re-rent. Renters aren't allowed to change the structure to alter the floor plan.
Everyone wants an attractive home. What can people do if they can't paint the walls or open up a floor plan? The answer lies in imagination and a few inexpensive décor items.
Everyone can add some pizzazz to their space using these seven helpful tips.
1. Take Cues from Tiny House Design
The key to making a tiny house feel like a home is to use smart interior design principles. For instance, make storage space functional living space, go vertical to maximize your small space, and don't be afraid to opt for large rugs or statement pieces. These ideas can work well in an apartment too. Read more here.
2. Flood the Place with Natural Light
Okay, so your cookie-cutter apartment looks just like everyone else's'. That's no excuse for sitting in a box with dark corners.
Roll those blinds up to the stops, tie back the opened curtains, and takedown window treatments in windows that don't open on personal space, such as kitchen windows.
Natural light boosts the mood and adds Vitamin D, which benefits heart health, bone growth, and keeps seasonal depression at a distance. It also eliminates dark corners, while spotlighting the other signs of "life" in your apartment.
3. Add Lots Of Plants
Bringing some green, indoors, gives a room a comforting and serene aura. Some plants cleanse the impurities from the air, such as Mother-In-Law's Tongue. It adds oxygen to the air at night, which will help you sleep better.
Aloe vera, Gerber daisies, chrysanthemums, and spider plants do the same.
Chemicals from our furnishings and the carpets, as well as, off-gassing from some appliances, leave us inhaling formaldehyde, benzene, toluene, and trichloroethylene, to name a few. Yuck. Don't wait; bring in plants ASAP!
4. Add Texture And Shape
Hang a nubby blanket or a tapestry on a wall. Additionally, hang varying sizes and shapes of boxes and baskets.
Another idea is to mount decorative wrought iron items on a wall. Further, you can place tall planters, both skinny and otherwise, in odd corners and fill them with cotton stalks or bits of seasonal décor, such as cornstalks at during the Fall.
You can also use reclaimed wood in various ways to add character to your space, like a mounted key and bag holder. Make a focus wall out of old barn doors or salvaged shiplap.
Texture and shape lead the eye around a room to take in the contrast of the furnishings and decor. They add dimension and make a room feel special.
5. Display Books And Magazines
Whether a stack of your favorite author or a few classics by Dickens or Thackeray, books give visitors something to discuss.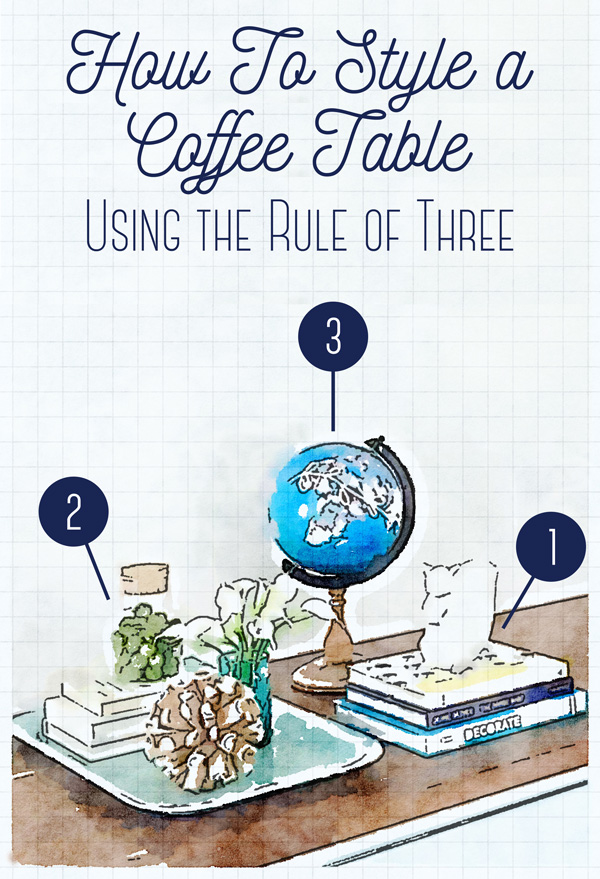 Books and magazines on coffee tables can be set off by small objects in sets of three. Decorating by threes is a staple of interior design, creating visual interest, as well as memorable texture.
Just don't go overboard. You want to avoid a cluttered look.
6. Add Pops Of Color
Pops of color genuinely make a small space feel vibrant. There are so many ways to do it that touch to narrow them down.
But you can't go wrong with the following: fresh flowers, throw pillows, throw blankets, area rugs, seasonal kitchen, and bath towels, brightly colored artworks, window treatments, a red and white checkered tablecloth, string Christmas lights around a potted tree or tall plant, use colorful lampshades or pendant lighting shades, and much more.
All of these can be used to cancel out neutrality and show a little personality.
7. Add Enhancements
Hanging mirrors, decorative or otherwise, gives the illusion of greater space. It reflects all that natural light, adding dimension to a room. Add one above the fireplace, on walls in dark hallways or corners, and the back of doors in small bathrooms.
Also, layer your carpet with rugs to provide focus and a measure of sound-proofing to your floors. Strew small accent rugs in different shapes and colors amidst larger rugs. Trust us; your downstairs neighbors will appreciate your thoughtfulness.
Adding a little "life" to a neutral apartment is all about color, shape, texture, and lots of natural light. It's about family pictures on the walls, displaying your passions such as your favorite sports, as well as tossing in a little Mother Nature.
It's about your life, curate your space around what you most love and your personality. It'll most certainly brighten and breathe life into your neutral space small apartment.
Digital Magazine Dedicated to Micro, Tiny & Small Home Living
Do you have more time at home? Enjoy some inspirational reading from Tiny House Magazine!
Discover different types of tiny houses from liveaboard boats to Alaskan yurts, converted school buses to high wall tents.
Try recipes from a tiny house kitchen. Each month we feature a recipe from the Tiny House Foodie. Learn to make it work and still cook like a pro.
Hear from those living with kids in a tiny house. What happens when you build for two but end up with four? Can it really be done?
Read excerpts from books on tiny houses, downsizing, and a host of other related topics.
Each month brings new topics and new, exciting articles!