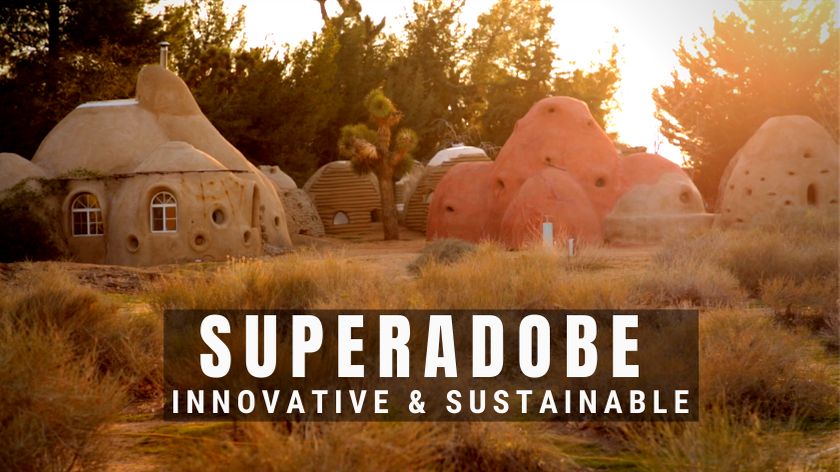 SuperAdobe Tiny Homes & Emergency Housing: a Low-Cost Solution
Earth Magic: a Short CalEarth Documentary
Superadobe is a kind of natural building method that feels like a kind of earth magic, by meeting crucial needs beautifully from abundant organic materials. It's brilliantly practical in so many ways.
Superadobe construction uses soil to create durable, efficient structures. This simple yet innovative system creates inexpensive and incredibly sustainable housing, especially tiny homes and emergency shelters. In our latest short documentary, we share a magical journey into CalEarth Institue, modern visionaries of natural building.
"Earth turns to gold in the hands of the wise"

-Rumi
Site Director, Ian Lodge leads us on a poetic, educational tour of the following:
EcoDome, a 400 square foot superadobe tiny home built for $10,000

Emergency housing village: superadobe houses and shelters constructed in 1-2 days for a few hundred dollars

Research build site with focused on humanitarian and relief initiatives, providing temporary emergency shelters that can be erected in hours by teams
Hybrid superadobe/straw-bale dome ideal for a community center, an example of how you maximize square footage when you build round (yields 30% more square footage from the same amount of materials)
Environmentally-friendly superadobe house version of a McMansion, showcasing how typical American home size and amenities can be met in a more sustainable way
It's our sincere hope that when you watch this journey into the world of superadobe homes, you feel as moved as we did during our visit to this unique natural building paradise in the Mojave Desert. 
Also, please visit their website to learn more, sign-up for classes, and to donate to their fundraising campaign to help take superadobe mainstream.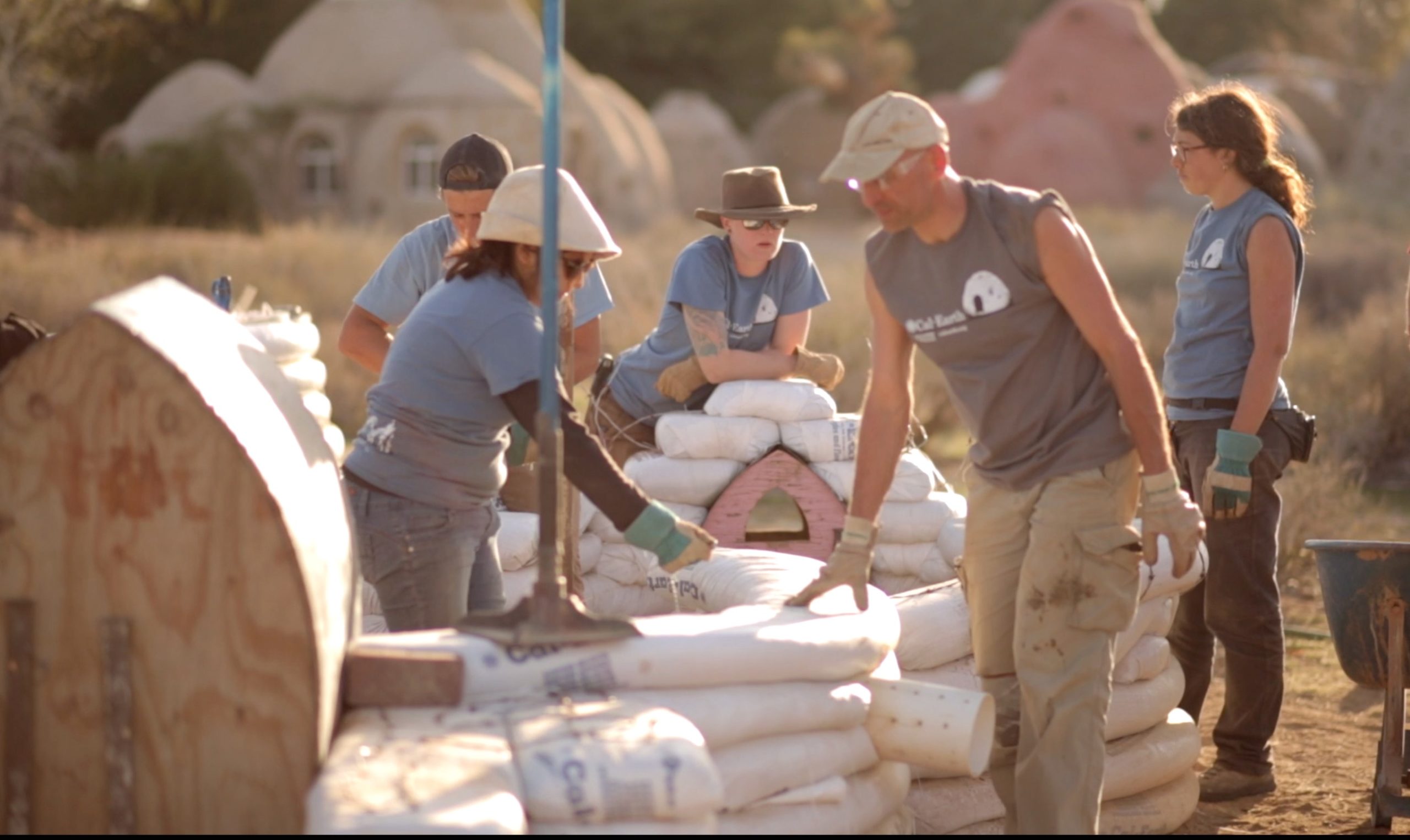 "There is a Sustainable Solution to Human Shelter, based on Timeless Materials (earth, water, air, and fire) and Timeless Principles (arches, vaults, and domes). Every man and woman should be able to build a shelter for his or her family with these universal elements, almost anywhere on the earth and other planets.

These principles, interpreted into the simplest form of building technology have created emergency shelter which can become permanent houses, and which have passed strict tests and building codes.

Since 1975 we have been dedicated to researching and developing this low-cost, self-help, eco-friendly technology which can resist disasters, and to offer it to humanity. The only missing link is to educate humans how to use these timeless techniques, developed at Cal-Earth Institute, to fit their own culture and environment."

Nader Khalili, California Institute of Earth Art and Architecture founder
Exclusive Content
Monthly LIVE tiny living discussions with extended Q&A, plus BONUS content, like behind-the-scenes filmmaking and tiny home life insights.
Early Access
See new videos first, get first dibs on new online courses and more!
Exclusive Giveaways & Discounts
Win tiny living festivals passes, and more!
Join today!