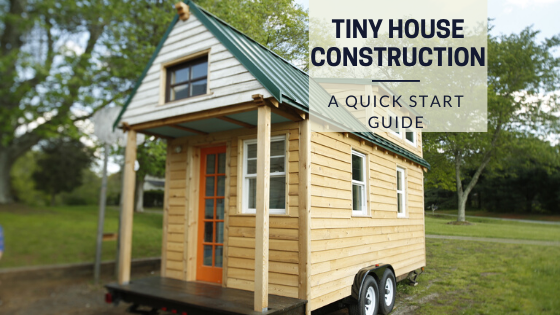 The Quick Guide on Tiny House Construction
Are you considering moving into the world of tiny home living? Check out this quick guide on tiny house construction to get an idea of what the process entails!
Tiny houses have been exploding in popularity in recent years. There are all kinds of reasons people are opting for smaller, more minimal homes.
They could be looking for their first starter house, for instance. Or they could be looking to downsize once the nest is empty.
With that in mind, there are all kinds of reasons for tiny house construction. Maybe you're looking to build one for yourself. Or perhaps you're looking for a secondary income stream.
Whatever your reasons, keep reading for a few things to keep in mind when undergoing tiny house construction
—a helpful overview.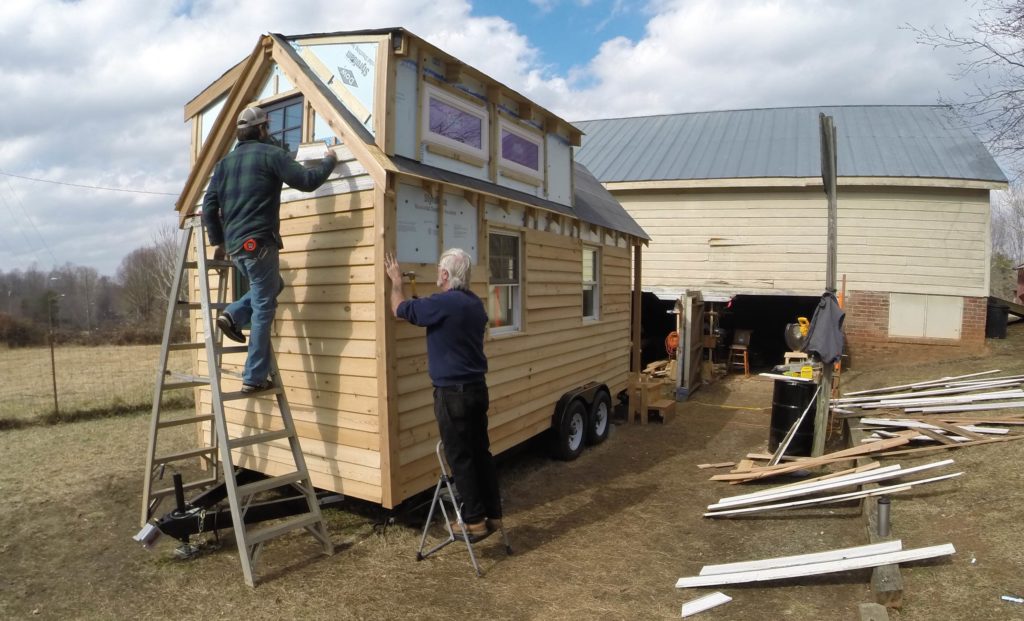 Preparing For Tiny House Construction
Preparing to build a tiny house is one of the most involved steps of the entire process. There are a lot of factors to keep in mind before it comes time to hammer your first nail.
To start, you'll need to look into certification programs, like Pacific West Tiny Homes and DMV licensing of the area where you're planning on building your tiny house on wheels. If building on a foundation, you'll need to find out about local building codes and any permits you'll need before you begin construction.
If you're planning on living in a tiny house yourself, do a bit of soul searching before diving into construction in earnest. What do you need and most desire in your future home
—you can design around these things.
If you're actually a maximalist with a lot of belongings, you need to ensure you'll be able to live comfortably in a small amount of space. Downsizing is a necessity but can vary significantly from person to person.
Once you're sure it's a journey you're ready to embark upon, you'll need to decide on a floor plan for a tiny house, as well. Then you'll know what kind of materials you'll need to begin construction in earnest.
Source Building Materials
Once you know what you're aiming for, it becomes much easier to implement your tiny house construction in earnest. It goes from being an abstract problem to a tangible project. It can be a lot of fun and very rewarding to build a tiny house, once you get into the swing of it.
Once you know all of the building materials you'll need, you can start to shop around for the best deals. You don't have to get everything brand new, straight from Lowes or Home Depot.
There's all manner of ways to save on building materials, ranging from used building supply businesses to deconstructing vacant houses yourself or scoring free materials from Craiglist.
Just remember, salvaged and reclaimed materials are much more labor-intensive but can result in significant savings.
Begin Construction
Once you've done your research, procured your building plans, and secured your building materials, it's time to start building your tiny house. This is the point where you need to decide if you'll be doing the all construction yourself or if you'll be hiring an outside professional for specific aspects, like framing or plumbing.
For instance, we hired help for hanging rafters, as well as electrical (wanted this done as safely as possible).
Either way, you'll want to begin with the foundation, whether concrete or custom tiny house trailer. Believe it or not, it took us three full days to insulate our trailer, then lay the subfloor. But it's absolutely worth taking your time to make sure this is done right.
If you're going to lay down a slab, you'd be advised to solicit a site clearance company like this company for grab truck hire out of Wolverhampton or wherever you live. You need a level surface to build from. It will make preparing your site for construction as painless as possible.
Now you're ready to begin construction in earnest. Next, start by framing the tiny house, followed by drying it in. The sooner this aspect can be done, the better.
Importantly, this makes it more possible to secure your tiny house from the elements so you can work on the infrastructure in comfort, in case of bad weather.
Of course, there are about three dozen steps in between. If you never built anything before, this will require much starting and stopping to look YouTube how-to videos. Additionally, to be honest, you'll have redo many aspects after you mess up a cut or find your frame is out of square.
We highly recommend you take a DIY building workshop to help you have a more solid grasp of tiny house construction before you get started. Also, during the build, don't be afraid to ask for help—ideally from someone with more experience.
Building a tiny house isn't as daunting as it might seem. Its a series of small steps that all add up to a fully-functional home.
If you think through the process carefully ahead of time and prepare accordingly, it can even be rather fun!
And there is nothing quite so rewarding as building your own home, however big or small it might be.
Want To Learn More About Tiny Houses?
Now that you've learned a bit more about tiny house construction browse the rest of our blog for even more inspiration and tips! Ready to dig deep? Sign-up for this in-depth Digital Tiny House Workshop, developed by the illustrious Andrew Morrison.
The Ultimate Tiny House Design/Build/Transition Workshop
Sign-up for this acclaimed 16+ hour Digital Tiny House Workshop to learn how to build a tiny house, the legalities to be aware, how to make the transition to living tiny, and more! Sign-up here.
INCLUDED with the DIGITAL WORKSHOP:
54 bite-sized, engaging episodes
Downloadable follow-along booklet for note-taking
Over $300 in FREE bonuses, from tiny house plans to more how to's
Digital Diploma upon full completion of the course