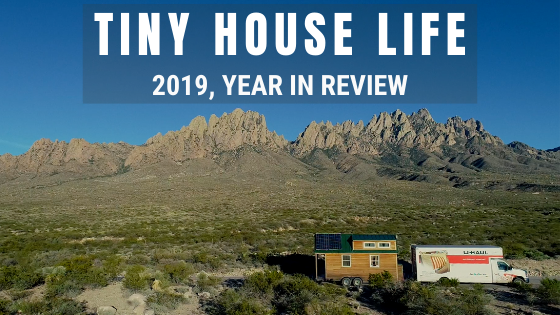 Tiny House Life 2019 Year in Review
It's truly has been an epic year in the tiny house movement and our personal tiny home life. We crossed the 55,000-mile mark with our THOW. Phew! Time for a bit of reflection.
From legal victories, events to amazing experiences, and big changes, we share a fun look back at the year. Watch to find out what has come between us… Also, we share a short tour of one of our all-time favorite school bus conversions!
Everything in our Shop is now 25-40% OFF! Now until 1/5/2020