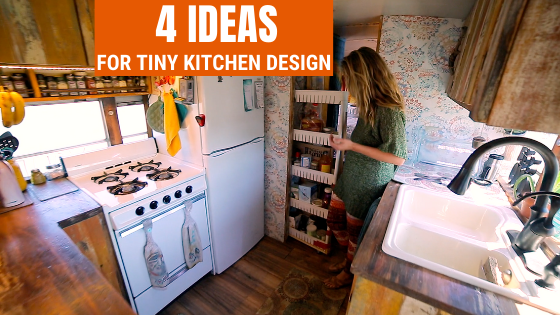 4 Small Kitchen Design Tips to Make the Most of Your Tiny Space
Are you looking for ideas on how to revamp your tiny home kitchen? Check out these four small kitchen design tips for inspiration!
Are you one of the many families moving into a tiny house? This popular style of home is both efficient and beautiful but it can be a little overwhelming at first.
Finding clever ways to fit in all of the necessities in such a small space isn't always so easy. Considering all of the space, ingredients, and appliances needed to make delicious meals, the kitchen can be one of the challenging rooms to design, especially while accomodating a comfy living space.
That's why we've collected several ideas to give you a lot of inspiration to get the most out of your small kitchen design!
Roaming Kitchen Cart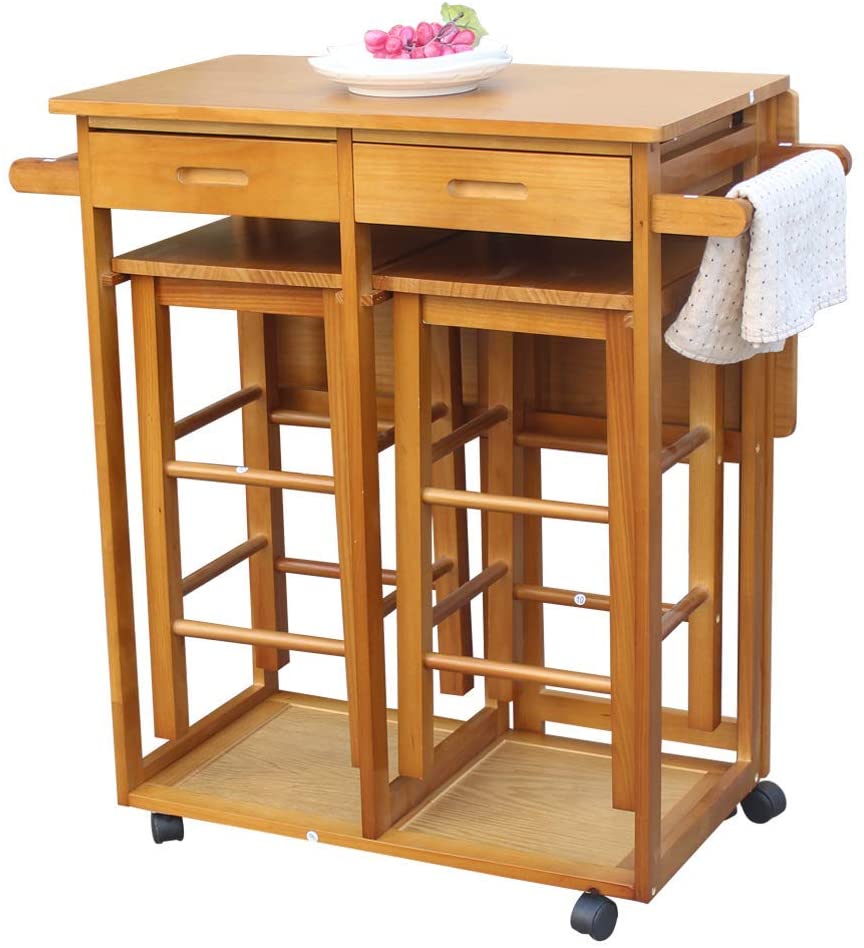 Sometimes we don't have enough room for extra counter space along the walls. In this case, try a kitchen cart on wheels.
This kind of cart is perfect to fulfill any extra necessities you're missing in the kitchen.
If you need more storage space, then get a cart with lots of drawers. If you need more counter space, get one that has extra foldable attachments to allow for more flat surfaces. You could even use this as a dual-purpose dining table!
Tiered Shelves
Vertical space is vital to tiny homes, but cabinets often block your view and make the home feel even smaller. You want to optimize your home to give you the storage you need without crowding the area.
Using tiered shelving instead of cabinets is an easy fix to this problem. Removing those cabinet doors opens up space and doesn't cut off your line of view. It allows more natural lighting to make its way through the home and feels less cramped.
Don't worry, you'll still have plenty of ways to get that modern wood kitchen appeal!
Floating Spices And Herbs
The problem with all the spices and herbs is that they take up a lot of flat storage space that you need for your pots, pans, and appliances.
That's why hanging up all of your spices and herbs is an aesthetically-pleasing way to get the most out of your small kitchen design. It looks interesting while serving a vital purpose. Hang up all of your most-used ingredients so that they're easy to reach and save you a lot of space at the same time.
Also, consider starting an indoor herb garden! Check out this comprehensive, easy how-to guide.
Watch a Tiny House Tour with an Amazingly Functional Kitchen with Magnetic Spice Rack:
Stove Nook
An often underutilized area in a kitchen is the space under the stove hood. There's a surprising amount of space that is perfect for an extra shelf, cookbooks, or even a spice rack.
When you install your shelving, pick something that small enough that it doesn't block the airflow around it. This way the stove hood still serves its purpose while providing you with that wonderful extra living space.
Every Small Kitchen Design Needs Some Pre-Planning
When it comes time to figure out your small kitchen design, make sure to think through every area. Tiny homes work best when everything works in tandem and every place has a purpose.
With a little bit of pre-planning and brainstorming, you'll have no trouble coming up with something that suits your needs!
Don't forget to check out the rest of our blog for more tips on tiny living!
Watch for More Clever Design Ideas from 10 Tiny Homes!
Digital Magazine Dedicated to Micro, Tiny & Small Home Living
Do you have more time at home? Enjoy some inspirational reading from Tiny House Magazine!
Discover different types of tiny houses from liveaboard boats to Alaskan yurts, converted school buses to high wall tents.
Try recipes from a tiny house kitchen. Each month we feature a recipe from the Tiny House Foodie. Learn to make it work and still cook like a pro.
Hear from those living with kids in a tiny house. What happens when you build for two but end up with four? Can it really be done?
Read excerpts from books on tiny houses, downsizing, and a host of other related topics.
Each month brings new topics and new, exciting articles!