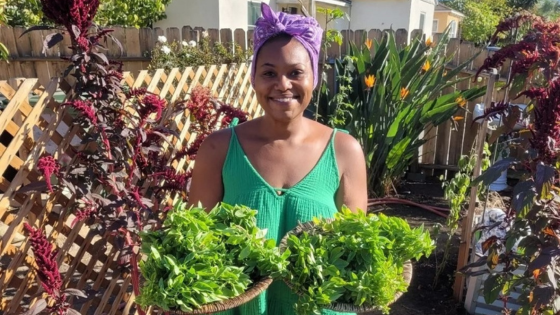 Add Herbs to Your Mindfulness Practices
Infuse Nature into Your Life with Herbs
A common question I am asked about living in a tiny home is, "how do you find peace in a small space?". While it can seem challenging to find moments for mindfulness when living in cozy spaces, something I have found to be helpful is infusing nature into my daily life as often as possible.
A lot of my work is done indoors, so it's important for me to take nature breaks through spending time in my garden and going on adventures to my favorite parks. It is equally important for me to feel the grounding energy of nature inside our tiny home as well.
Including herbs into my daily wellness in a layered approach has significantly enhanced my overall well-being and positively contributes to my ability to enjoy mindfulness practices in our cozy tiny home.
Herbs have been used for centuries by indigenous communities (and in recent years, more common practice) to promote mental clarity, relaxation, emotional balance, and whole-body health. From the meals we eat to the bath and body products we use, herbs play an important role in natural wellness.
Let's explore elevating your mindfulness practices to the next level by adding herbs to your daily routines and wellness rituals.
My Top 4 Ways to Include Herbs in Mindfulness Practices:
1) Beverages - Herbal Tea & Tisane
Tea and tisane (herbal infusions that do not contain tea leaves) are excellent ways to introduce herbs into your mindfulness practices. Drinking a cup of herbal tea can help calm your mind and body while promoting relaxation and may reduce stress. You may enjoy trying adaptogenic herbs like ashwagandha or holy basil (Tulsi), which are both known to potentially help the body manage symptoms caused by stress. Or, you may find it comforting to lean into herbs you are familiar with, like chamomile and lavender.
Calendula, chamomile, lavender, peppermint, and lemon balm are commonly used in tea and tisane to promote relaxation.
To incorporate herbal teas into your mindfulness practices, set aside some time each day to brew a cup of tea and savor its flavor and aroma. Perhaps take a moment to offer thanks to the hands that tended to the beautiful plants you're consuming, and take deep breaths as you lean into stillness while you sip your tea.
If meditation is your jam, you may enjoy adding a tea ritual to deepen the relaxation effects of your practice. I prefer customized tea blends for different times of day. One of my favorite evening tea blends is made of chamomile, blue butterfly pea flower, orange peel, and milky oat tops. I find this blend to be incredibly calming and prepares me perfectly for evening asana and meditation.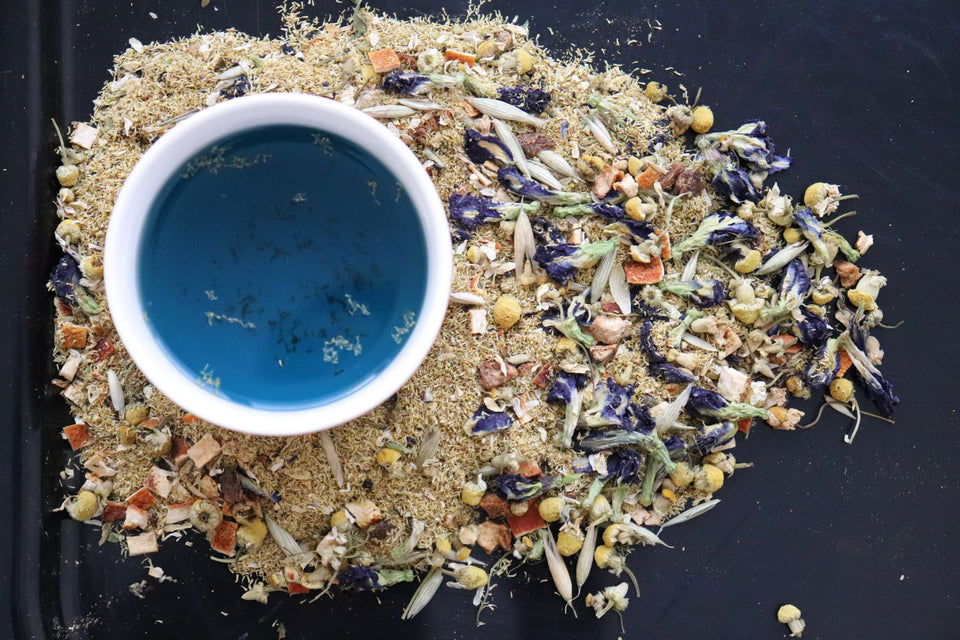 2) Scents & Smudges - Aromatherapy
Aromatherapy involves using essential oils, incense, and smudges made from herbs to promote relaxation, reduce stress, and improve mental clarity. When using smudges for wellness practices, my preference is to utilize herbs that are homegrown, locally sourced, and in support of indigenous communities.
My preferred alternative options for respectful energy clearing and aromatherapy outside of white sage and palo santo are lavender, rosemary, juniper, mugwort, or resin-like myrrh.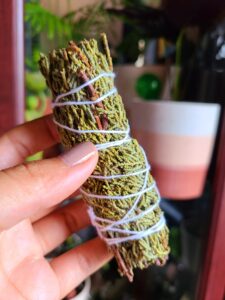 Though I most often lean into aromatherapy during meditation, I find having some sort of customized herbal blend dancing through the air of the tiny house to be calming and refreshing, and it keeps the space smelling fabulous too!
Having the windows open, allowing fresh air to flow inside, incorporated with the lovely scents of aromatherapy, is exceptionally helpful when finding moments for mindfulness in a tiny home. Often the beautiful scents are the exact reminder I need to take a break for ease and stillness.
Ethically sourced essential oils are one of my most preferred methods of aromatherapy. I find oils to be diverse in terms of how they can be utilized, and a few drops go a long way which makes it an affordable option as well.
Many essential oils are safe to use for bath and body products like body butter and homemade soap. At the same time, you can also enjoy the aromatherapy benefits by adding them to a diffuser, on a pillow, in a bath, or on a piece of jewelry.
As edible herbs, lavender and peppermint are both at the top of my herbal MVP list in terms of versatility. It's no surprise both herbs make popular choices for essential oil aromatherapy as well. As an essential oil, lavender offers a calming effect and beautiful floral scent, while peppermint's minty fresh scent can help improve focus and concentration. Other essential oils, such as bergamot and frankincense, are known for their ability to promote relaxation.
My Favorite Ways to Use Essential Oils
Diffuse essential oils during meditation or asana.

Use a portable diffuser or essential oil jewelry to keep chill vibes while out and about. I tend to get woozy riding in cars and driving. A few drops of peppermint essential oil tend to keep tummy troubles away.

Add a few drops to wool balls to keep the funk away! You know good and well shoes can get funky. Essential oils can help stave off the stank, LOL!

At the end of the day, you may find it comforting to add a few drops of essential oil to a warm bath or use a rollerball to apply the oil directly to your skin while relaxing with an eye mask.
Whichever way you decide to incorporate aromatherapy, get to know which methods you're most compatible with, (if using essential oils learn proper dilution methods) and enjoy!
3) Bath & Body Wellness - Herbal Supplements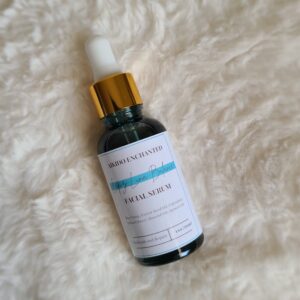 Herbal supplements can also be used to support mindfulness practices. As mentioned when discussing tasty tea and tisane, adaptogenic herbs like ashwagandha, Rhodiola, and holy basil are known for their ability to add nutritional support and improve mental clarity.
Other herbs like St. John's wort and valerian root are commonly used to promote relaxation and improve sleep quality and are also great for meditation.
Before taking any herbal supplements, it's important to consult with a healthcare professional to ensure they are safe for you to use. Once you have clearance, you can add herbal supplements to your mindfulness practices as suggested.
As with any new wellness practice, it's important to start slowly and listen to your body's needs.
A common way I include herbal supplements to my mindfulness practices and general well-being is by using herbal skincare products and by adding herbal tinctures in my tea to enjoy with meditation. Elderberry elixir is a common health support during cold and flu season as well as a great daily herbal boost with the added bonus it tastes fabulous beverages (and smoothies!).
When I add herbs to my coffee, I tend to turn to Chaga Mushroom Tincture and Reishi Mushroom Extract. The bold coffee flavors pair perfectly with the earthy body of the mushroom tinctures and are known to offer an immune strengthening boost.
If you're curious about herbalism and how to incorporate herbs into your daily life, you may enjoy one of these awesome herbalism courses.
4) Inside the Home - Edible Bouquets & Window Gardens
Nothing brings me joy like seeing fresh plants displayed front and center in a home.
Something I have found to be one of the most magical mindfulness moments is picking a bouquet of herbs & edible flowers from my garden and placing them in a jar of water. Then, setting them on the tiny house kitchen windowsill to harvest as I please!
Having herbs that I have tended to from seed to harvest is such a special mindfulness moment to experience with the support of nature and herbs.
If you don't have access to an outdoor garden, you can find tasty herbs and edible flowers at your local markets, or you may enjoy my favorite indoor gardening kits.
Herbs & Mindfulness - Which suggestion do you like best?
Overall, herbs grow with ease and in abundance in the wild (please forage ethically and safely) as well as in a home garden. While we often enjoy herbs as garnishes to meals and drinks, the mindfulness magic herbs carry is mighty! Often times the most simple wellness modalities are hidden in plain sight, like within the foods we eat, the beverages we drink, and in the bath and body products we use on our bodies.
As you tend to your mindfulness, I hope you will lean into nature and herbs as a form of wellness. I look forward to sharing more with you about additional ways to include herbs into your mindfulness practices.
If any of my herbal suggestions resonated with you, let us know which methods you're going to try in the comments!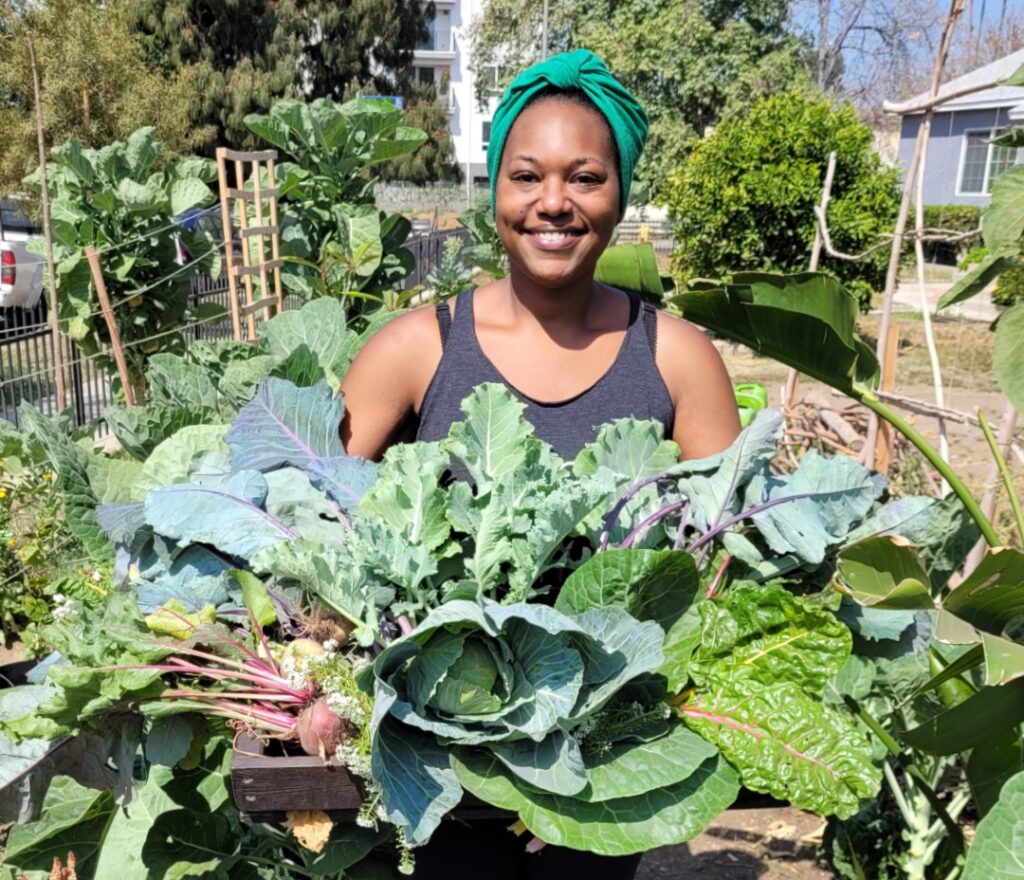 Hello, I'm Siri Lorece! I am a Los Angeles, CA based singer & musician, urban farmer, 200hr registered yoga teacher, sound practitioner, and tiny house dweller. I am grounded by nature, 90s R&B, and a ton of magical vibes!
I have spent my 24-year music career performing and teaching internationally in 7 countries as well as throughout the United States (37 states). I find joy in connecting with others by sharing my family's lived experiences in urban homesteading, music & mindfulness, and sustainability education.
Share this: Share on Facebook Share on Pinterest Share on Twitter Share on Reddit Share on Email Do you want to live in a tiny house community where you know…