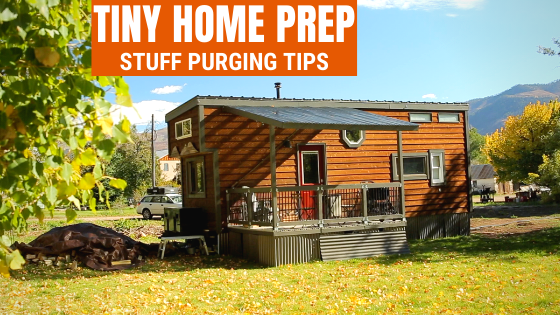 Home Purging 101: Prepping For Tiny Home Life
More people than ever before are searching for ways to live a more simplistic and sustainable lifestyle.
With a shaky global economy and increasing environmental concerns, many home buyers are looking to keep things on a smaller, more minimalistic scale. 
From seniors that are looking to downsize to Millennials that want homes that are affordable and sustainable, tiny house living can be found in many communities across generations.
Part of the challenge of moving into a tiny home is the downsizing. Once you have hired a trusted contractor like Rainbow Movers, it's time to start purging. It can be shocking to go through all of your things and try and decide what will be a priority for your move.
Letting go of material items and those things that will have no purpose in your new tiny home can be a real challenge both physically and emotionally.
Let's take a look at where to start the purging process.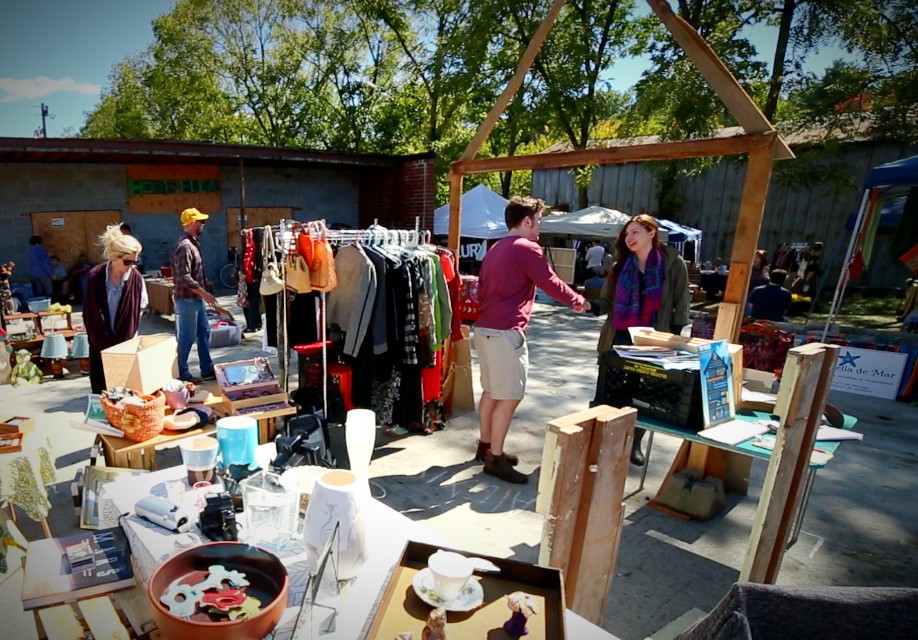 Closets
If you can't remember the last time you were able to see to the back of your closet, it's a good bet that's the place to start your purging.
You can begin by taking everything out and going through each item by size. Anything too small or too big should go in the donation pile.
Next, you can get rid of items that you will no longer have the need for in your tiny home like that 70" TV or old clothes you no longer wear.
You should keep your favorite clothing, but everything else can go. Items that are damaged, out of style, or haven't been worn in over a year, can also be added to the donation pile.
Magazines & Books
Book lovers may cringe at the thought of having to part with their favorite volumes but, tiny home life will mean that you are limited on shelf space.
Collect all of the magazines that you have lying around and old newspapers and books from your bookshelf for donation. It's okay to keep a few of your favorites with you but, keep it to a strict limit.
Kitchen
Most kitchens are packed full of items that will have no use or space in your tiny home.
It's a good idea to limit your everyday dinnerware to a set of 4 or less. Choose one size each of your pots and pans, and that should be sufficient for all of your tiny home culinary creations.
Take an inventory of your kitchen appliances to decide what you will need to take with you. Consider how often you use your food processor, blender, breadmaker, or toaster oven to determine what you should bring with you and what you can live without.
Furniture
Getting rid of most of your furniture will be a big part of your journey. With the limited square footage of your tiny home, you will need to clear out most of your furniture and keep only the necessary items, like your couch or your bed.
This is an excellent opportunity to make a donation or pass on your furniture items to your family members who may be able to use them.
Memorabilia
One of the tenets of minimalism is to surround yourself with only those items that have a purpose or that give you joy. It can be challenging to decide what precious memorabilia items to take with you to your tiny home.
Try holding each item and asking yourself if it brings you joy or if it has a specific purpose that will be useful in your new home. If you can't say "yes" to either of those questions, you may want to leave it behind.
In Conclusion
Tiny home living has become a popular lifestyle for the opportunity that it gives owners to live a simpler and more sustainable existence.
If you are getting ready to make the leap to tiny home living, take some time to purge your home and your heart of the baggage that can distract you from the benefits of a minimalist lifestyle.
Digital Magazine Dedicated to Micro, Tiny & Small Home Living
Do you have more time at home? Enjoy some inspirational reading from Tiny House Magazine!
Discover different types of tiny houses from liveaboard boats to Alaskan yurts, converted school buses to high wall tents.
Try recipes from a tiny house kitchen. Each month we feature a recipe from the Tiny House Foodie. Learn to make it work and still cook like a pro.
Hear from those living with kids in a tiny house. What happens when you build for two but end up with four? Can it really be done?
Read excerpts from books on tiny houses, downsizing, and a host of other related topics.
Each month brings new topics and new, exciting articles!