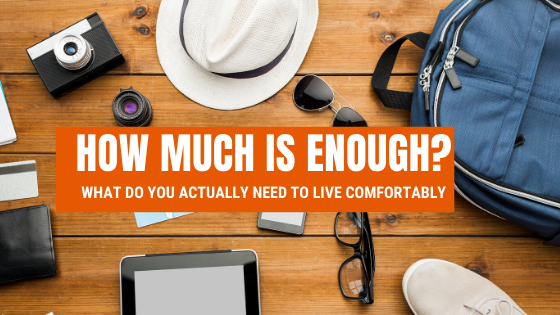 How Many Things Do We Really Need?
How many physical things do we need for a comfortable and happy life? Of course, the answer will vary depending on the profession, lifestyle, marital status and many other criteria.
But one thing is clear: most people have much more stuff than they actually need. For the average person, the amount is in the thousands. Although we need just a few hundred. Some statistics are a little scary.
For example, according to the Huffington Post, an average American throws away 65 pounds of clothing every year. And while an average house in America has more than doubled in size since 1950, about 10% of citizens are renting out space for storage.
Check the infographic below to find more stats and to get the idea why a few hundred things are probably enough.
Eliminating clutter from your life not only improves your daily living experience, but also declutters your mind. This frees you up to focus on what matters most to you. Less truly is more.
For downsizing tips, see our blog, and register for our new eCourse: Tiny House Rich Lifestyle Planning Workshop.
What do you think? How many things do you need to live a happy life? Let us know in the comments.
Digital Magazine Dedicated to Micro, Tiny & Small Home Living
Do you have more time at home? Enjoy some inspirational reading from Tiny House Magazine!
Discover different types of tiny houses from liveaboard boats to Alaskan yurts, converted school buses to high wall tents.
Try recipes from a tiny house kitchen. Each month we feature a recipe from the Tiny House Foodie. Learn to make it work and still cook like a pro.
Hear from those living with kids in a tiny house. What happens when you build for two but end up with four? Can it really be done?
Read excerpts from books on tiny houses, downsizing, and a host of other related topics.
Each month brings new topics and new, exciting articles!