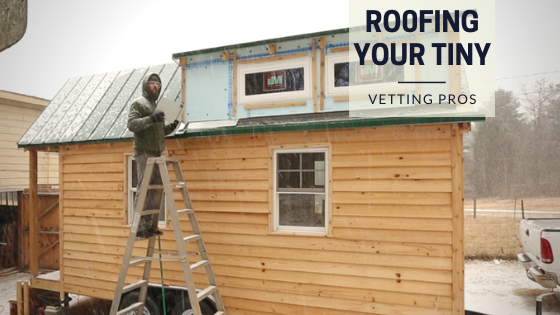 6 Tips to Help You Find a Roofer to Work on Your Tiny House
DIY building? Hiring a roofer could be worth it...
Roofing is already expensive and challenging enough and the complexity increases when we are talking about tiny homes. It took us an entire month to install our stand and seam metal roof! So if you are looking to save time and heartache of mistakes in this incredibly critical aspect of your DIY build, it could very well be worth hiring a pro.
Although the process is often similar to roofing a larger house, there is special care and consideration that go into roofing a tiny home. This is why it is so important to find the right roofer to complete the project.
The following tips are designed to help you find the best roofer for your tiny house build.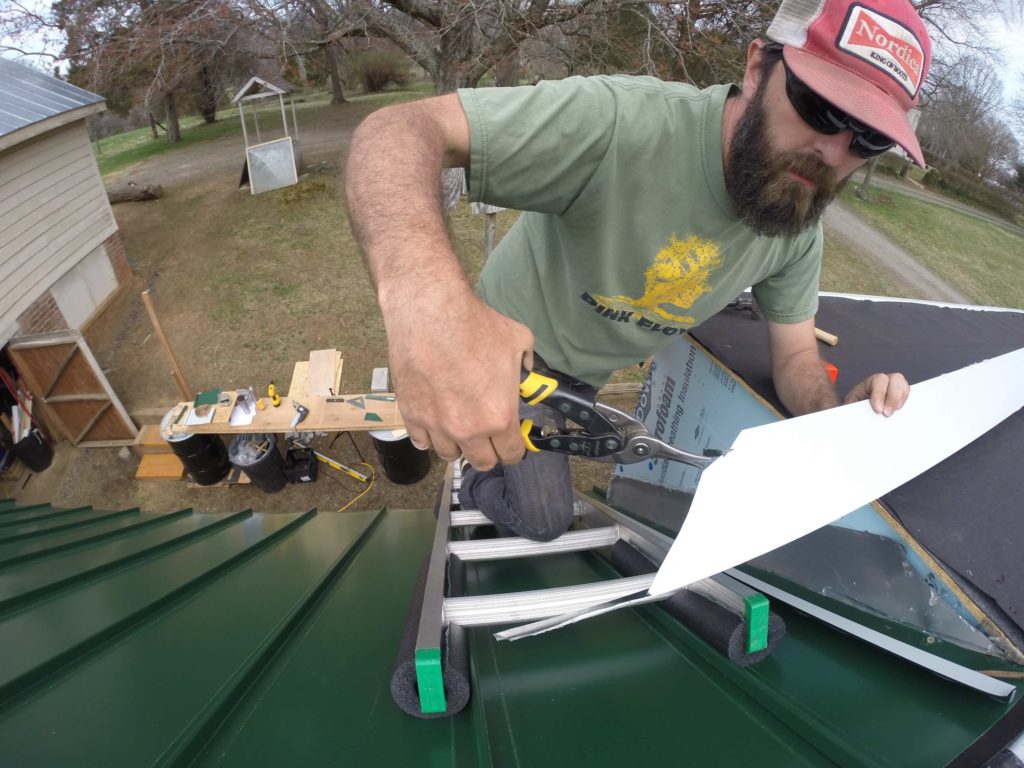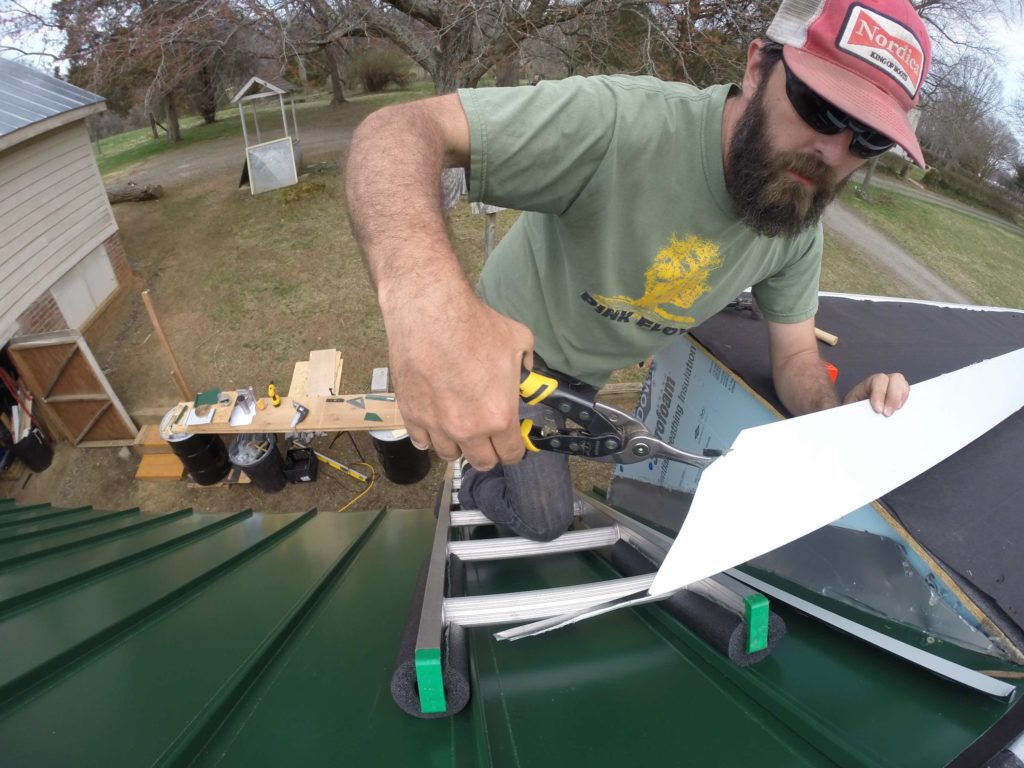 Get a Referral!
The best way to find a contractor of any kind is to ask for a referral from your trusted network. The tiny home community should have a few references for you. Once you find people who have had roofing done in the past few years, ask them if they were happy with the final look and the work done. Also, ask them if they would hire the contractor again. Such testimonials will give you a clearer picture of the people and roofing companies to get in touch with. Once you are done reaching out to people who can give you referrals, make a list of all the people and companies referred to you and who have a stellar reputation, and reach out to each of them.
Do Your Research
Once you have gotten in touch with the roofers referred to you, start investigating each of them. Find out about their business and ensure they hire qualified roofers. Your local chamber of commerce and the Better Business Bureau are great resources to help you find out if there are any red flags you need to be aware of. Do not forget to look through review websites to see what reviewers are saying about these contractors and their work.
Ask for Proof of Coverage
During the research process, it is essential that you ask for proof of insurance coverage. General liability insurance is what you need to be checking for as it covers both property damage and any injuries that happen during the course of the project. The good news is that it is easy for roofers to get coverage through different insurance providers, and a roofer can get cheap roofing insurance in a few minutes simply by searching online.
Meet the Contractor
You should now have two to three contractors who would be great for your project. Invite them to the site to discuss the project. Discuss the roofing designs that would be best for your tiny house, the materials they would need to complete the project, how many people they will need, and how long it will take. The ideal contractor should be knowledgeable - which is especially important for tiny home roofing projects - enthusiastic and professional. They should be able to answer any questions you have and provide proof that they have completed similar projects.
Check Their References
When you meet the contractor, you should ask them for references— their past clients. You can ask them about the contractors' work, who they are to work with, and whether they are happy to offer additional services if required.
The main aim of getting in touch with their references is to better understand who the contractors are besides what you have read or been told about them.
Have Everything in Writing
The project should not begin until you have everything in writing. These documents should detail the extent of work to be done, the materials to be used, the final design, terms, and conditions for repairs and corrections, safety and liability procedures, and more. If the contractor does not seem enthusiastic about adding some of the project's details to the final documents and contract, that is a red flag that you should keep in mind. Remember that detailing everything protects you because the roofer cannot ask you to pay for something you did not agree to.
Hiring a contractor for a tiny home is always going to be a challenge. Take your time, ask as many questions as possible, and have everything in writing to avoid any confusion.
Have you ordered our book yet?
Learn the history of the modern movement, get a breakdown of tiny home styles, and meet the passionate tiny community. The Beginner's Guide to Tiny Houses also discusses the pros and cons of micro-living―is a tiny house right for you, right now?
What people are saying:
"Most books about tiny homes are really just about the fantasy, with beautiful pictures in far-off places, but they don't tell you how to get from point A to point B. That's where this book comes in and fills in all the gaps!"