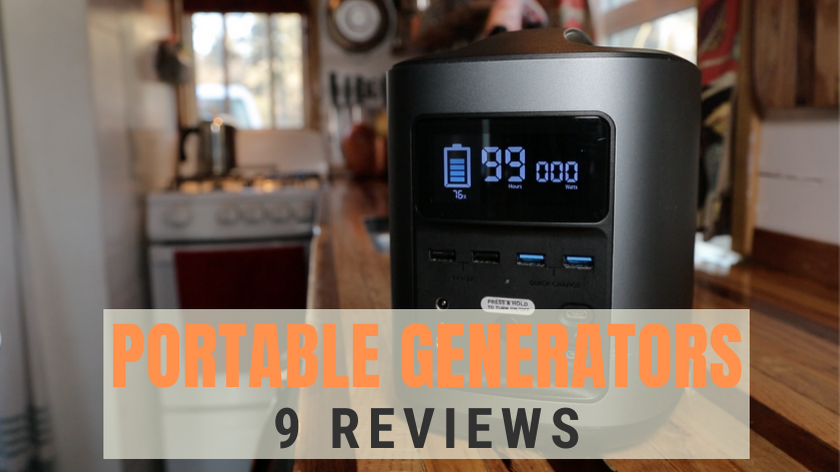 9 of the Very Best Portable Generators to Buy and Use
There are many reasons why you should buy a portable generator, from backup power to road trips. If you would like to learn about the best portable generators, you should check out our list.
Portable generators aren't just for protection in a power outage. They're also great for camping, working outdoors and nomadic living. They're worth the investment, providing power when you need it.
But what are the best portable generators?
With so many options to choose from, it can be difficult to find the best portable generator for your specific needs. We've reviewed different portable generators and compiled a list of the best,
Let's take a look at different portable generator reviews.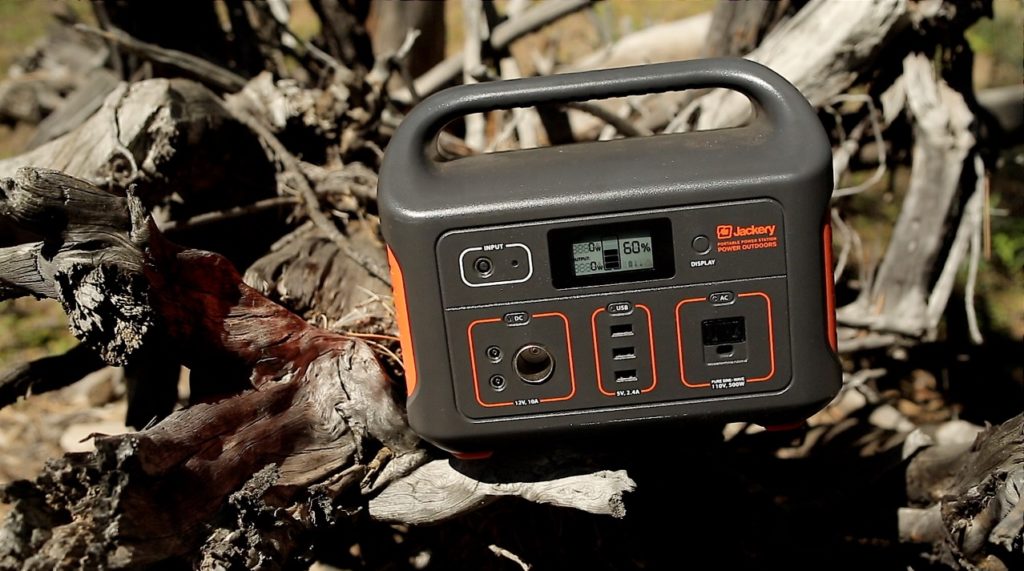 Westinghouse WGen9500 Portable Generator
The Westinghouse WGen9500 Portable Generator provides hours of power but without the noise. It's fuel-efficient and can run for 13 hours on as little as one gallon of gas.
It's also powerful enough to keep major appliances running, such as your refrigerator, sump pump, and air conditioning.
DuroStar DS4000S
If you're looking for a hard-working generator but with a small price tag, then check out the DuroStar DS4000S. This generator has a 4-gallon fuel tank and runs up to 8 hours.
Its muffler system makes it a quiet choice, at just over 69 decibels. Weighing about 90 pounds, it can be purchased with a wheel kit to help transport it.
EcoFlow Delta 1300
EcoFlow is debuting its latest cutting-edge portable generator. Their original model, the River, boasts similar benefits and capacity to the Jackery model. Now, their Delta model completely blows these out of the water. It's just slightly larger, but more than the doubles the output.
"Featuring a capacity of 1300Wh and an output of 1800W, DELTA is able to charge anything from your electric vehicle to your workshop tools to your tailgate."
It can also be recharged with solar panels, AC outlet, and DC carport. The ultimate flexibility depending on your needs, and especially helpful for back-up power for partially off-grid tiny homes.
Additionally, if you only have access to 15amps in your parking spot but need 30amps, you can use this to directly power select power needs like an electric heater.
WEN 56200i Super Quiet 2000-Watt Portable Inverter Generator
This portable generator is considered one of the quietest generators available. It produces only 51 decibels and there are no voltage fluctuations.
It's CARB and EPAIII compliant and is more environmentally friendly when compared to other generators. It produces clean energy and has an eco-mode.
This generator is better for powering smaller devices, has a USB port, and is 48 pounds.
Westinghouse WGen7500 Portable Generator
The WGen7500 has remote and electric start options. It runs 11 to 16 hours, has a push-button start, GFCI outlets, and an automatic low oil shutdown.
It weighs 192 pounds but comes with never-flat wheels for easy transport. It's Transfer Switch Ready, alleviating extension cords and comes with a three-year warranty.
Briggs & Stratton 30651 P2200 PowerSmart Series 
This versatile portable generator is part of the PowerSmart series, making it compatible with the P3000 model so you can pair the two for additional power.
The P2200 is an inverter generator, producing clean power for your devices, including smartphones and tablets.
It's a quiet generator, producing 59 decibels. It runs up to 6 hours and weighs 54 pounds.
Champion 3800-Watt Dual Fuel Portable Generator
This popular and powerful generator is a great choice. It's versatile and runs on gasoline or propane.
It runs for up to 9 hours with gas and 10.5 hours with propane. It has an easy push-button start and can power everything from computers to refrigerators.
A Volt Guard surge protector is built-in as a bonus.
Honda EU2200i 2200
Another popular portable generator is the Honda EU2200i 2200. This generator is quiet, light, powerful, and fuel-efficient, making is one of the best portable generators.
It runs up to 8 hours and weighs 40 pounds so it's easily transportable. Since it's one of the smaller portable generators, it's best for smaller devices.
Proper generator maintenance is essential regardless of what type of generator you purchase, so remember to have them regularly serviced.
Jackery Portable Power Station Explorer
If you're only looking to produce small amounts of power, you might consider buying this solar generator from Jackery. While it can't serve the needs of an entire tiny house, it can help to power small items such as phones, laptops, and toasters.
At max, it produces 150 watts of energy. This is a far cry from the thousands of watts produced by the generators reviewed above. That being said, it serves its purpose well.
Plus, because it's solar-powered, it's much better for the environment. Heck, if you want, you can even run it in your house.
The Best Portable Generators for Your Needs
This list of portable generators will help you find the perfect model for your needs. They're great for camping as well as powering homes of all sizes.
Generators are essential for tiny homes for backup power, nomadic living or even as a sole power source. For more tiny home info, check out the rest of our blog.