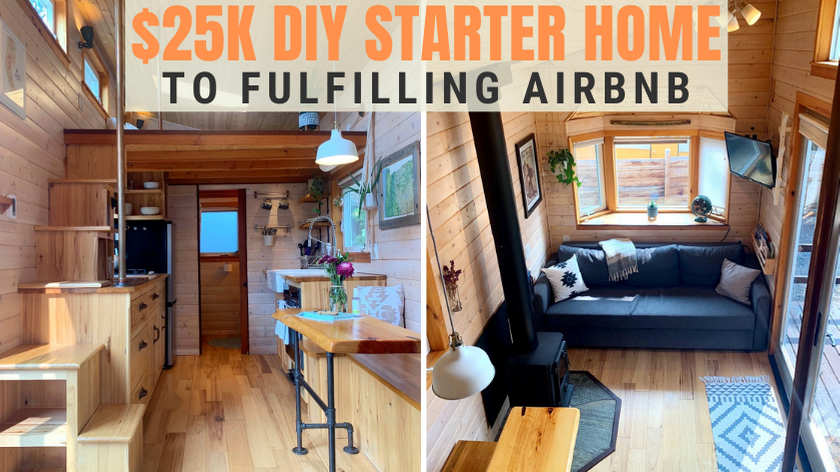 Family's $25k Starter House to Airbnb Tiny Home
From a flexible starter home to Airbnb tiny house, Katie and David's story shows how a THOW can contribute to a fulfilling lifestyle and help achieve financial goals even after moving out.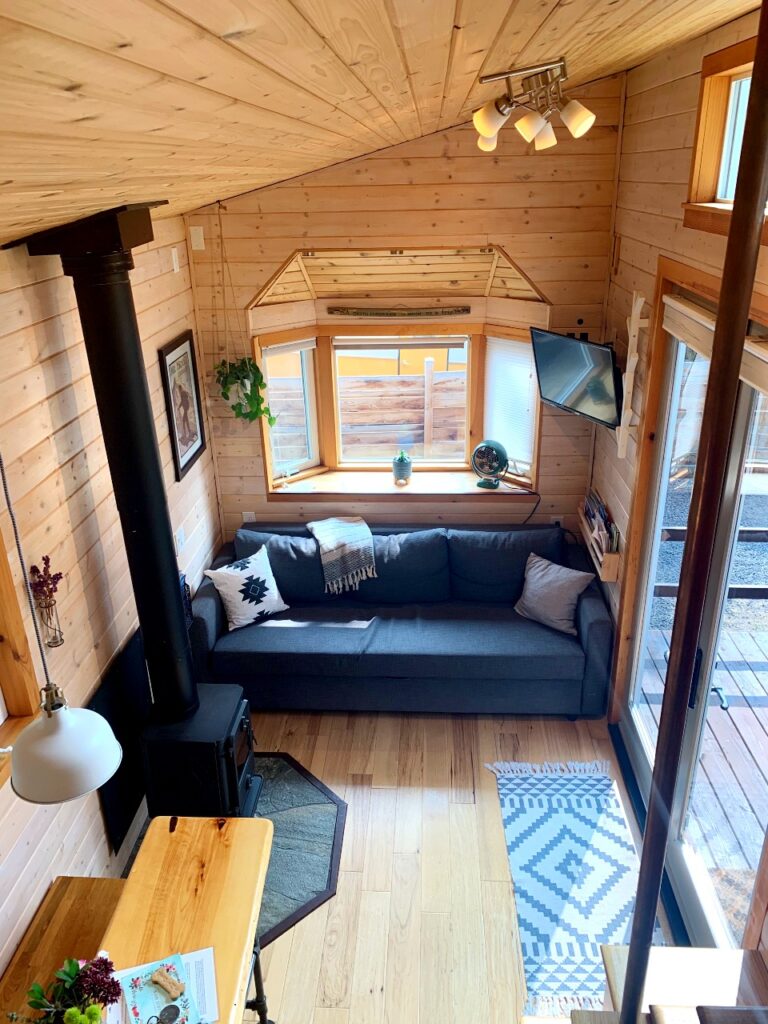 For two and a half years, they lived comfortably in it with two dogs and their firstborn. Once baby #2 was on the way, they bought a small home. 
Now, Katie and David host their tiny house on Airbnb, nestled on their property.
They thoughtfully created a private-feeling tiny house parking spot with its own yard. This gives their family privacy while still enjoying casually meeting their guests at the front gate.
Additionally, the proximity allows Katie to manage their Airbnb tiny home easily.
As a stay-at-home mom, she loves the sense of purpose it gives her, as well as the vital income and meaningful connections made with many of their guests.
Both Katie and David think that what's unique about hosting a tiny house on Airbnb is that it is an experience—a way for guests to try out tiny living as well as do fun research on their own future tiny homes.
Ultimately, Airbnb tiny home hosting breathes fresh life into their beloved, hand-crafted THOW. And when family comes to visit, it becomes an instant guest house.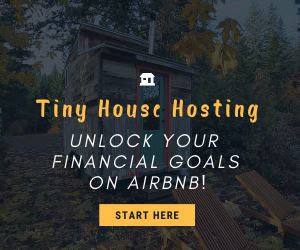 Further, their $25,000 initial tiny house build investment has easily been recouped and will continue to generate income to help them pay off their new small home— an impressive return on investment.
Rent Katie & David's Little Red tiny house on Airbnb.
Interested in becoming an Airbnb tiny house host?
As an Airbnb partner, we earn when you create a listing and host on Airbnb.
Exclusive Content
Monthly LIVE tiny living discussions with extended Q&A, plus BONUS content, like behind-the-scenes filmmaking and tiny home life insights.
Early Access
See new videos first, get first dibs on new online courses and more!
Exclusive Giveaways & Discounts
Win tiny living festivals passes, and more!
Join today!