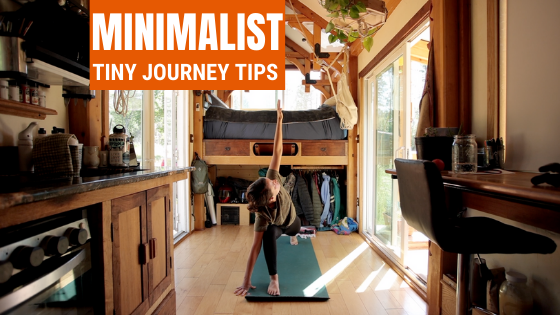 How To Best Utilize Your Tiny House for an Amazing Minimalist Journey
How to meet your needs, live comfortably & have a successful minimalist lifestyle transition
More and more people are now trying to live a minimal life. Some are getting more appreciative of living with fewer but necessary things. However, the transition into living this kind of lifestyle can be challenging.
If you are preparing to live with a minimalist lifestyle, or are trying to revamp your tiny little home, here are a few things that you can consider to make the most of your small space!
Start the downsizing process.
One of the most important things you need to work yourself with is collecting or even hoarding things you do not need. Changing your habits and beginning downsizing is very much an emotional process. With that said, be easy on yourself and prepare by reading books and talking out your struggles with a friend or counselor.
When you're ready to get started, there are numerous ways you can get rid of unwanted items. Check out our Tiny House Rich Lifestyle online course for in-depth downsizing tips and techniques.
In general, the first thing you need to do is collect the stuff that you do not necessarily need. Then, you sort it all out to see what is a "maybe" and what you can definitely discard. This will be done in numerous rounds.
If you have an item that is dear to you but you are willing to get rid of it, you can decide to find it a new home. You can hand it to your local charities or give it to someone you think will use or treasure them as much as you do. Contrarily, you can also sell them on a yard sale or online. Aside from downsizing your belongings, you can also earn extra cash to go towards your tiny home.
Ultimately, be kind to yourself during the downsizing process but keep motivated. A fulfilling minimalist lifestyle awaits you on the other side.
Decide on the efficient & necessary equipment. 
It will help if you keep yourself from hoarding when living a minimalist lifestyle. Moreover, a tiny house is your home where you are supposed to eat, sleep, and rest. So, it would help if you do not deprive yourself of any equipment that can be a necessity to your life. The following are a few things you can think about getting to keep your stay comfortable.
Heating & Air Conditioning
You may think that living in a tiny house means saying goodbye to the wonders of air conditioners, and however, air conditioning now has come a long way. Moreover, downsizing your items means cutting off the number of equipment that you will need.
Fortunately, an air conditioner like a mini-split is a significant help in giving warmth during colder seasons and keeping you cool during the summer. Air conditioning is common in smaller Redcliffe houses and tiny homes on wheels to help with comfortable temperatures and air quality via dehumidifying.
Further, the size you will choose is a significant factor in how well it will work for your small space. Overdoing it a bit can ensure you are able to maintain ideal temperatures and reach all of your tiny home nooks & crannies. Fan placement is also vital for moving air around, especially in lofts.
But don't forget to consider opening windows from front to back and right to left—across breeze can work wonders in a small space!
Compact Refrigerator
Choosing a refrigerator for your home will depend on the size and the design. It would be best to pick out your refrigerator before building your tiny house. In this manner, you can plan out where you will be placing your fridge.
Moreover, storing a compact refrigerator will solve many placement problems. This equipment is convenient because you can tuck it under the counter and not take up too much space. Also, most mini-fridges now come with energy-saving features, making them even more efficient and cutting down on energy needs.
However, it means tight food storage and more frequent grocery store trips. It might not be suitable for you, depending on how many live in your tiny home and how often you like to cook.
Loft Bed
One of the best ways to utilize your tiny home space is by opting for a loft bedroom. This maximizes the vertical space and opens up the downstairs for other functions. But, a lofted bed is another good option, and it's raised bed typically with storage underneath or sometimes a desk or seating area.
Lofted and raised platform beds come in many styles depending on your taste and can be custom-built. It allows you extra space to put other stuff below the bed area so you can have more room for you and your family to enjoy.
Make use of double-duty furniture.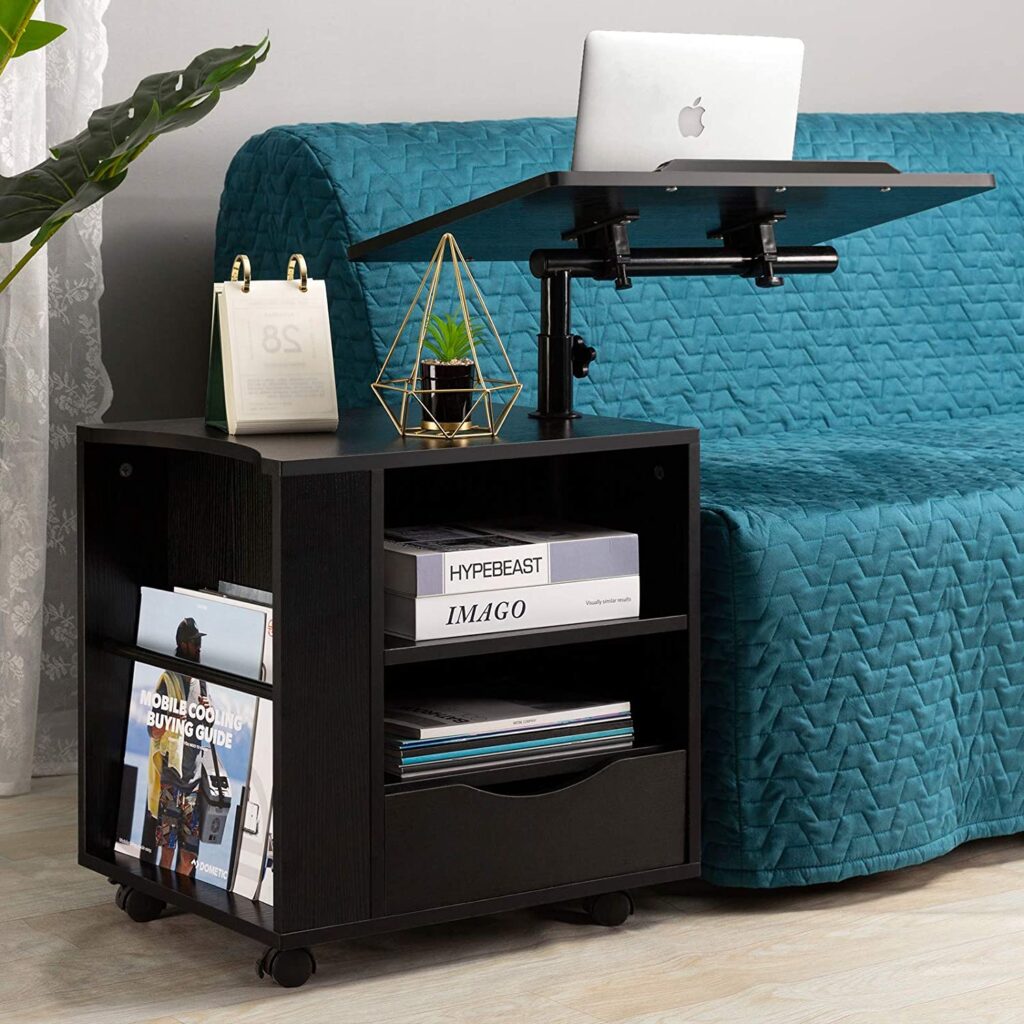 One of the most innovative ways you can utilize your home space is by using functional double-duty furniture. This type of furniture possesses more than one function, and it can also help make your interior less cluttered. But don't make it too complicated, or you'll get tired of it quickly.
An example would be using the stairs as storage, a table with storage compartments for dining and home office, or a couch with a pull-out bed. A Murphy bed with a sofa is a great option, or a storage ottoman with built-in trays to double as a coffee table.
You can buy double-duty furniture online, or if you want to save money and prefer to experiment, you can always commission custom work or make it yourself instead. There are available guides on the Internet that you can easily follow. Also, reach out to other tiny home dwellers for tips on how they did it.
You can never have too many shelves.
Aside from making your room look more put together, it also provides more space for storage. You can keep away your extra toiletries, towels, and other things that you do not need every day off the floor. And shelves can also serve as small space-friendly decor with books and plants.
Proper utilization of the available space and maximizing your area can help you live more comfortably in your new lifestyle.
Consider a composting toilet.
It is a matter of the fact that a toilet is an absolute must in a house. However, some tiny house parking spots do not have sewage service, like an off-grid farm locale. So, you can consider a composting toilet to have the most location flexibility.
This method is a simple way of waste management, and it gives you instant disposal! It is also cost-efficient (particularly the rustic Lovable Loo option) and is environment-friendly. Also, no more clogged toilet plumbing issues for you.
Additionally, composting toilets do require regular emptying and cleaning. Frequency depends on the type, how many people use it, and how often. Being more intimate with your waste does get commonplace, but it's not everyone's cup of tea.
If you plan to be somewhere more long-term, like a tiny home community, going with a flush toilet is simpler, maintenance-wise. You can still be pretty environmentally friendly with low-flush toilets.
Minimalist Transition to Tiny Living Takeaway
Living in a tiny house and transitioning into a minimal lifestyle is a huge decision a person can make, and it also takes a lot of determination and dedication. Even so, this does not mean that you need to live a hard life with minimal comfort. Living in your dream tiny house is a huge step towards a freeing lifestyle. It would be best to have a functional, czy tiny home that can accompany you on your journey!
Clara & Edwin's Minimalist Off-Grid Tiny Home Lifestyle
Have you ordered our book yet?
Learn the history of the modern movement, get a breakdown of tiny home styles, and meet the passionate tiny community. The Beginner's Guide to Tiny Houses also discusses the pros and cons of micro-living―is a tiny house right for you, right now?
What people are saying:
"Most books about tiny homes are really just about the fantasy, with beautiful pictures in far-off places, but they don't tell you how to get from point A to point B. That's where this book comes in and fills in all the gaps!"