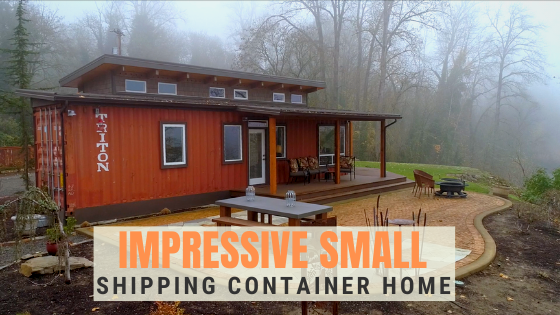 Impressive Modern Shipping Container Home Build
A Modern Container Home Build by Relevant Buildings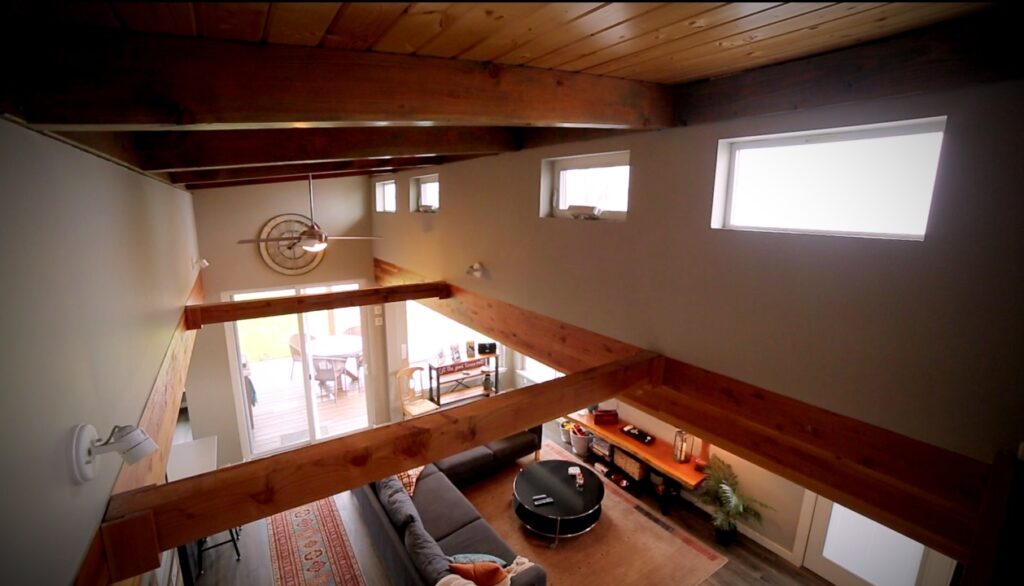 Relevant Buildings owner Carl Coffman shows us his modern shipping container home in New Era, Oregon. At 900 square feet, it's created with two off-set 40-foot used containers and a site-built 8-foot bridge.
The "bridge" creates significant extra width and height. As a result, ample room is created for a vaulted ceiling with clerestory windows and a sleeping loft space. There are also two downstairs bedrooms. It's a truly impressive small home!
Modern Shipping Container Home Available in Many Sizes & Prices
Coined the De Lux River 40′, this modern shipping container home is also available in larger and smaller models. We love the "mini-me" tiny home version, featuring a downstairs bedroom and a sleeping loft. It is created from two 20-foot and an 8-foot bridge.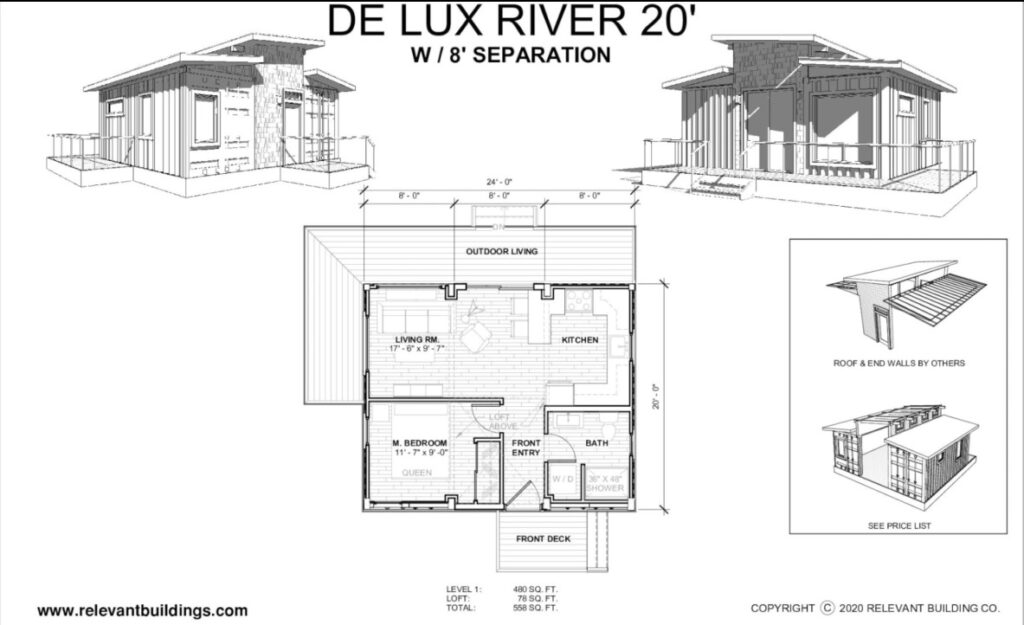 For a fully complete home placed on your land, the De Lux River 40′ comes to about $250,000. Is that too pricey for your budget? Completely understandable.
Fortunately, Relevant Buildings also offers their models in various stages—metal fab only, weather tight, and through insulation. These options are an excellent way to achieve big savings through DIY completion while still enjoying professional engineering benefits.
"I will tell people if you want a thousand year product and you build it out of a shipping container, and you put a roof over it that you replace every 40 years, you'll have a thousand year product."

-Carl Coffman, Relevant Buildings owner
Last month, we shared a tour of Relevant Buildings' other innovative model container homes and a look at the container conversion process. Take a look below!
Exclusive Content
Monthly LIVE tiny living discussions with extended Q&A, plus BONUS content, like behind-the-scenes filmmaking and tiny home life insights.
Early Access
See new videos first, get first dibs on new online courses and more!
Exclusive Giveaways & Discounts
Win tiny living festivals passes, and more!
Join today!