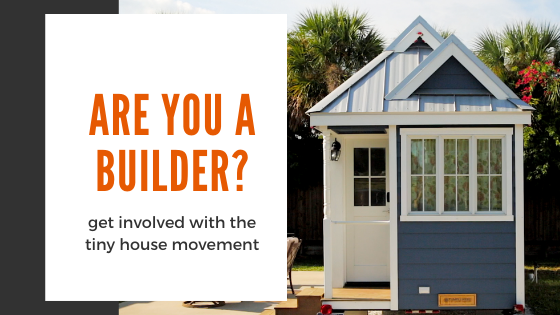 4 Ways for Builders to Get Involved with the Tiny House Movement
Whether you're an experienced builder or a newbie, the tiny house movement offers an exciting opportunity!
People used to be obsessed with finding the biggest home for their money. But now, they are tending to lean toward a smaller, more unique type of home. This new trend is probably familiar to you as the tiny house movement.
The tiny house movement is taking the building world by storm, and many builders are excited about it. It's an opportunity to branch out from the typical home building and focus on something unique!
If you want to expand your portfolio, this would be an excellent opportunity to do so. Read on to learn just how easy it is for builders to get their start in the tiny house movement!
1) Get Licensed
Believe it or not, tiny houses require a lot of expertise and knowledge to build. While they may be smaller in size than regular homes, there are still many different rules and regulations. Building contractors must follow these to ensure a tiny house, whether on wheels or foundation, is up to code or certification standards.
If you are eager to jump into this rapidly expanding industry and building category, your best bet would be to get a contractor license.
This type of licensure is guaranteed to help you work your way into this movement with a solid reputation.
It will equip you with the knowledge needed to build these tiny homes correctly in terms of best building practices and regulations.
At Contractor Training Center, you can get a clearer idea of what tests and exams you must pass before you can start practicing out in the field. They include a review of state and national regulations, standards, and more.
All in all, these license programs can further your career and may open some doors for you to get in on the ground floor with other new and unique building opportunities!
Additionally, be sure to study specifically the IRC Appendix Q and the ANSI 119.5 and NFPA 1192 standards, often required for legally permitted movable tiny houses.
2) Join the Tiny Home Industry Association
Anyone looking to build tiny homes should strongly consider joining the Tiny Home Industry Association (THIA). It's your source for industry news, networking, and the inside scoop on tiny specific building standards, current and those being developed in the future.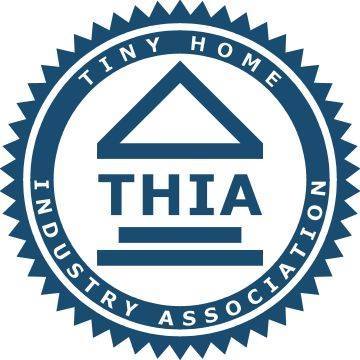 As a 501(c)(6) nonprofit organization, THIA is on a mission to advocate for regulation changes, develop standards, and promote best practices in the construction, placement, and widespread use of tiny houses as permissible and permanent housing.
THIA has had tremendous success working towards these goals that benefit the entire industry.
As a Commerical Member, you'll also receive promotion across their website, newsletter, and social media pages—quality marketing opportunities.
3) Market Your Skills
If you want to tackle this endeavor as a solo project rather than work under someone else, you might be in luck. Building is a craft and a hot commodity in the tiny house movement. Your skills could be your ticket into some intriguing projects.
In many cases, tiny houses are commissioned projects through a building company or individual contractor. People are looking for builders who can bring their custom tiny dream home to life.
With this in mind, one-off builds provide an excellent opportunity. Market your skills specifically for this online, like tiny house Facebook groups. That way, people know where to find you whenever they want to move forward with their project.
There is significant money to make in this field, as well as a memorable work experience. People are willing to invest in making these little houses genuinely feel like home, so don't let your skills go unnoticed!
Also, reach out to established tiny house building companies for potential job opportunities. The industry is booming, and many builders have long waiting lists, encouraging them to expand their team.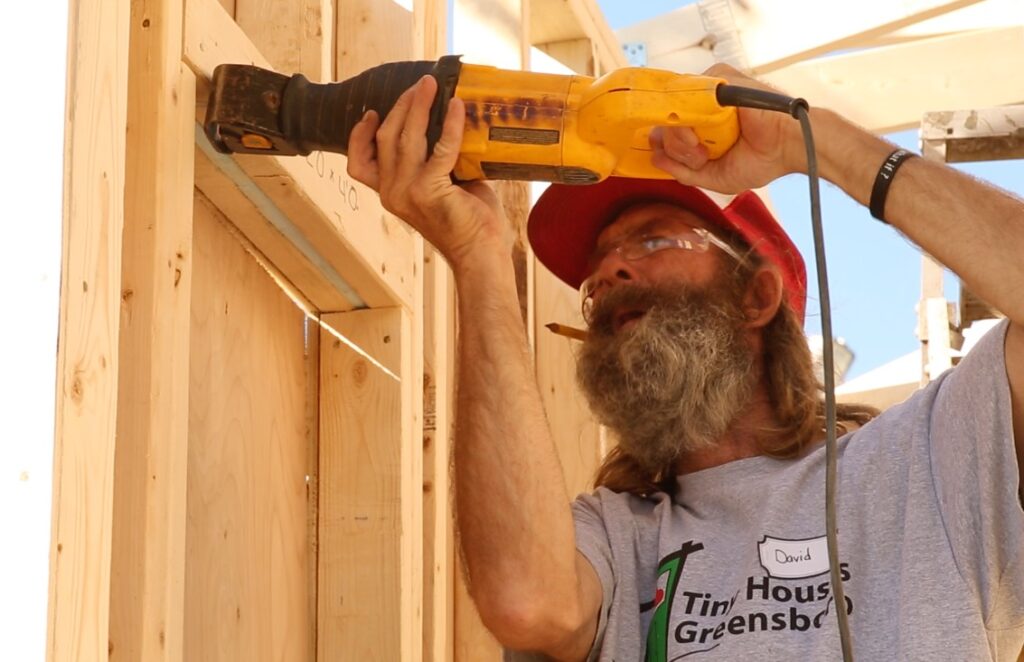 4) Serve as a Helping Hand
Besides marketing your skills, you can also offer your expertise up in other areas. While some people may be eager to hire someone to build their new tiny home, others may be willing to attempt it all on their own as a DIY project.
Since these homes are so small, it is doable. However, specific skills and projects may require the help of an expert.
This situation is where you come in to save the day!
You can serve as a source of knowledge, like a consultant, or even offer step in if they need some extra hands-on specific aspects of the tiny house build. This experience can also be found by working with nonprofits building tiny homes for those in need.
Any expertise you can offer is a great way to get involved with the movement as a volunteer or paid consultant. Plus, it might even land you some other jobs down the road.
The Takeaway
All in all, the tiny house movement and industry serves as an excellent opportunity for builders and contractors of all backgrounds. It's an excellent way to branch out and get experience working on specialized projects.
As this movement grows in popularity, you will likely have even more opportunities, so be prepared and get to building tiny homes!
Digital Magazine Dedicated to Tiny Home Living
Do you have more time at home? Enjoy some inspirational reading from Tiny House Magazine!
Discover different types of tiny homes from liveaboard boats to Alaskan yurts, converted school buses, and more.
Read excerpts from books on tiny houses, downsizing, and a host of other related topics.
Each month brings new topics and new, exciting articles!