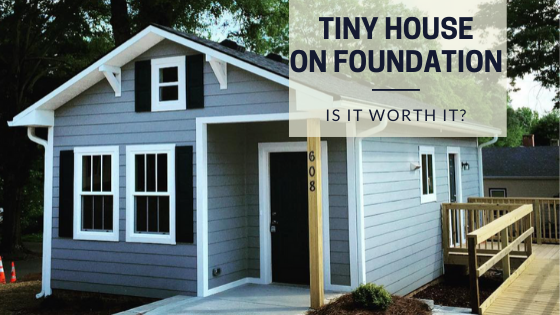 Is Building a Tiny House on Foundation Really Worth It?
Whenever a "tiny house" is mentioned, many people tend to think of one "on wheels".
Besides mobility benefits, tiny houses are built on trailers to get around stringent codes and zoning rules in some states that stipulate that buildings must meet certain standards to be deemed inhabitable. However, over the past few years, the popularity of tiny houses has grown in leaps and bounds and more people are considering building their tiny homes on foundations to avoid legal struggles.
So, is it worth building a tiny house on foundation?
Well, before answering this question, you should understand that building a tiny house on a foundation will require local permitting, as well as, potential placement restrictions.
There are zoning and building codes that dictate the standard size, placement, and construction rules of any form of dwelling. Each state and city has its own regulations, so before building your tiny house on a foundation, ensure that you understand what you are allowed to build, where you are allowed to build it, and the licenses that you'll need.
Read on for a comparison of tiny houses on wheels and on a foundation.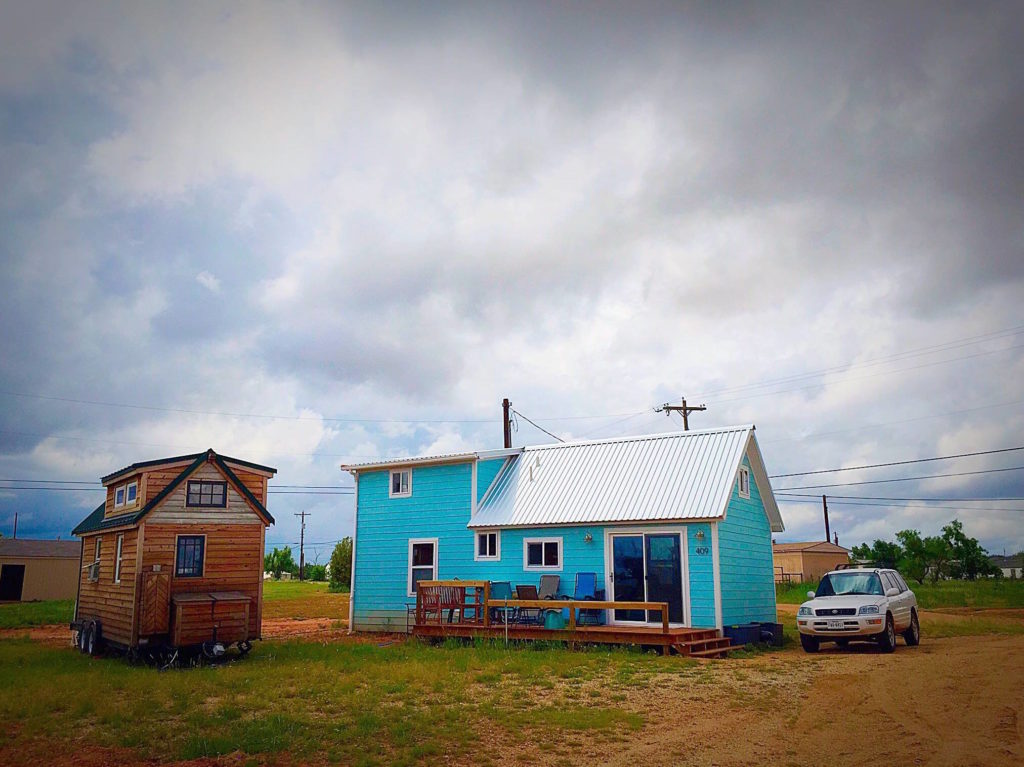 Tiny Houses on Foundations VS on Wheels
Unless you are planning to take your tiny house on the road, for a road trip or future relocation, it could totally be worth it to build it on a foundation. Here's why:
Less Total Cost Of Ownership
The major expenses that you are likely to incur when you decide to construct your own tiny house on a foundation are materials and buying land—if you don't own any already. However, depending on the city where you plan to build your tiny home, the costs vary greatly. Vacant infill lots can be as cheap as a couple of thousand dollars in some areas.
Building your own modest house is the best way to save money. Additionally, when it's built on your land, there are even greater long-term savings. No monthly lot rent required, which most THOW dwellers pay—$300-800/month.
It is not hard to see why constructing a tiny house on foundation has a lower total cost of ownership. However, don't forget you'll be responsible for more property taxes.
Though, it's important to note that available tiny and small homes on the real estate market tend to be 2-3x the cost of a tiny house on wheels, DIY or professional built. Detachment from permanent land allows THOWs break-free from the volatile market-rate prices.
Put simply, a tiny house on a foundation is an investment because the value of land appreciates. If you plan to sell it in the future, it could fetch you a good amount of money because of the property, varying by location, of course.
Design Flexibility
Tiny houses on the foundation provide more design flexibility. Essentially, this means that you have more designs to choose from. You won't be restricted by height, length, and width, like in the case of tiny houses on wheels. Ultimately, you have more control over your floor plan. Also, you can even add a crawlspace.
You Can Take Advantage Of Utility Hookups
Tiny houses on wheels are often limited when it comes to things like plumbing and electricity. Instead of being allowed to hook to your local city grid, you are forced to come up with alternatives, especially if you want your house to be mobile-ready. Consequently, you have to invest in compost toilets, water tanks, and solar power (or rely on other's hookups, from RV parks to backyards).
On the other hand, building your tiny house on a foundation gives you the liberty to connect to the city grid so that you can access to electricity, traditional plumbing, and local WiFi service.
Financing
Financing a tiny house on a foundation is basically the same as a traditional stick-built house. If you have a good credit score, you can easily find a lender for the most common types of construction loans, such as construction-to-permanent or construction-only loans.
Safety
Another good reason why building your tiny house on a foundation is worth it is safety. Irrespective of the type of foundation that you choose to use—slab, basement or crawlspace—your home will be firmly rooted into the ground, keeping you and your house occupants relatively safe in case of harsh weather conditions.
Bottom-line
Constructing tiny homes on a foundation is the next big housing trend because it makes a lot of economic sense for individuals and municipalities.
Importantly, over the past year, the adoption of IRC Appendix Q has been widespread. This provides a building standard for tiny houses on foundation, as well as offers a viable pathway for permitted placement in countless communities across the US.
Although tiny houses on wheels offer great flexibility, they are not ideal for everyone as they come with a few drawbacks. For on the benefits of "wheels," read this.
So, if you don't want the option to be mobile, a tiny home on a foundation is more cost-effective in the long run.
Get started by looking for properly zoned land, researching designs & material costs, and contacting a professional foundation repair technician in Orange County or wherever you live to help you figure out the best type of foundation for your dream tiny house.
Sign-up for this acclaimed 16+ hour Digital Tiny House Workshop to learn how to build a tiny house, the legalities to be aware, how to make the transition to living tiny, and more!
INCLUDED with the DIGITAL WORKSHOP:
54 bite-sized, engaging episodes
Downloadable follow-along booklet for note-taking
Over $300 in FREE bonuses, from tiny house plans to more how to's
Digital Diploma upon full completion of the course
30-Day Money-Back Guarantee