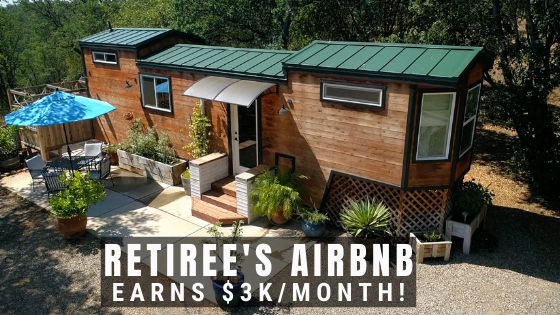 Retiree Earns $3k/Month with Tiny House Airbnb​
We partnered with Airbnb to share the amazing stories of hosts behind unique small space listings, like Superhost Laurel. She designed an exceptional gooseneck tiny house to earn extra income during her retirement. Now she earns an average of $3,000 per month!
"About two years ago, I had a woman came out who bought a chicken coop from me and she was telling me about Airbnb that she was doing. And I thought, well I'm retired, I have lots of time, lots of property, and maybe that would be something enjoyable. So I started looking at tiny homes."
Laurel absolutely loves tiny house designs, so when she came across an unfinished THOW shell on Facebook Marketplace. She leaped at the chance to finish it out.
Ultimately the tiny house cost about $85,000 (the shell was $28,000). She expects to have it fully paid off in a couple of years. Then, her side hustle income will be pure profit.
Laurel's Gooseneck Tiny House Airbnb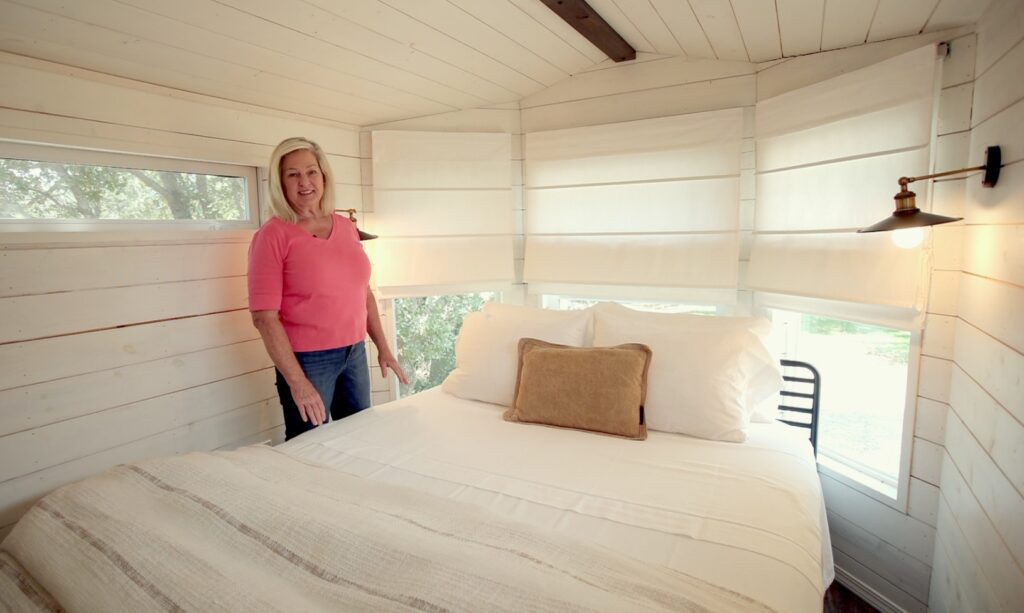 Laurel's gooseneck tiny house is a whopping 39.5-feet long. The ample floor space allowed her to create a spacious bathroom and bedroom. She sees both as top priorities for creating a comfortable stay. Importantly, Laurel wanted to create a more accessible sleeping area—just up a few steps. A guest can easily walk around either side of the bed and access the two closets in front of the bedroom.
Rent Laurel's Tiny Home at Dibble Creek for a relaxing retreat in Northern California!

Considering hosting an Airbnb tiny house? Learn about the benefits here.  Disclosure: We earn a small fee when we refer people to start hosting.
You can also connect with an Airbnb Ambassador to learn how to create a successful listing by signing up for a webinar.