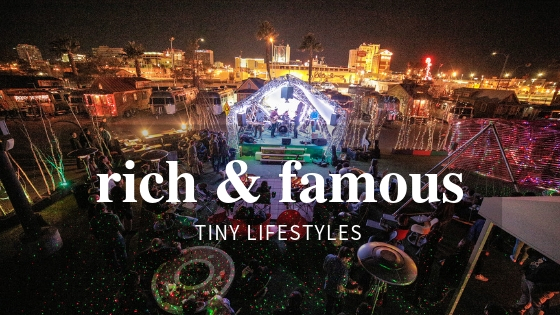 Tiny Home Lifestyles of the Rich & Famous
Tiny houses truly appeal to all walks of life, so it's no surprise that even the rich & famous embrace downsized living.
In a struggling housing market and a world obsessed with home makeover shows, tiny homes are becoming trendier among homeowners all over the globe. In fact, Netflix even debuted its own Tiny House Nation series about homes being remade to be 500 square feet or less! As much as the concept is gaining steam though, most will still be surprised that some celebrities are known to have tiny homes (or similar arrangements) - despite the fact that most of them can afford something much bigger.
Given that celebrity inspiration can sometimes be all someone needs to try something out himself though, we thought we'd highlight a few rich and famous figures who - surprisingly - are known to have miniature homes.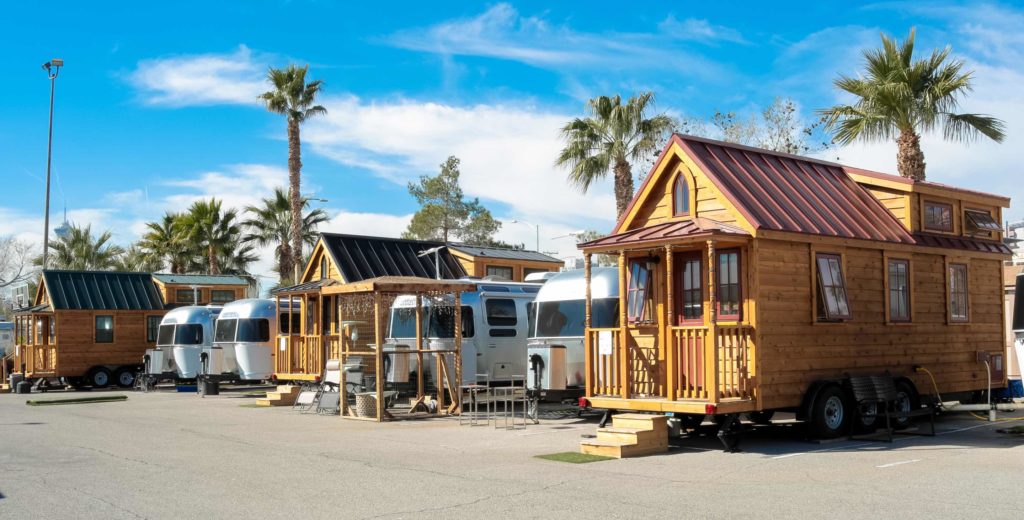 Deion Sanders
Former NFL superstar Deion Sanders is a self-proclaimed "big fan" of Netflix's show about tiny homes. And in 2017, he got an episode of the show all to himself, wherein the hosts helped build him a cozy 600-square-foot home. A previous house of his clocked in at 26,000 square feet, so this was quite the change for Sanders.
It was a welcome one, though, as Sanders is one of many celebrities who seems to recognize that there's more to life than money and property. Nevertheless, it's impressive to see someone in his position - a member of the college and professional football Halls of Fame in possession of two Super Bowl rings - embracing this concept.
Daniel Norris
While Daniel Norris's tiny home is technically a 1978 Volkswagen bus, his lifestyle is so fascinating that we figured he still deserved a mention. His van is probably also one of the smaller homes we've seen recently. Norris plays baseball professionally for the Detroit Tigers, who judging by up-to-date MLB projections from bookies are well out of the contention picture for the current season. However, Norris has been an impact pitcher in the past, which means he's undoubtedly amassed enough earnings to afford a larger home.
One has to admire the lifestyle of his VW bus projects, though. It immediately gives him the image of a free spirit with few material concerns. And perhaps the fact that he gets roughly half the year off from his MLB work leads him to want to spend that time exploring the country from his home on wheels.
Tom Shadyac
Despite his fame in Hollywood, a place notorious for giant mansions and beach houses, writer and producer Tom Shadyac lives in a tiny mobile home. In case you aren't familiar, Shadyac is responsible for some big pictures you've undoubtedly seen or heard of: Bruce Almighty, Ace Ventura, and The Nutty Professor, to name a few.
When he made the big move several years ago, he explained on The Oprah Show "he is actually much happier" with fewer material things. We love how this makes him an excellent example of how happiness is so much more than what you own. It's a wonderful lesson for anyone considering a tiny home to take to heart.
Tony Hsieh
Even though this CEO has a net worth of hundreds of millions of dollars, he chose a few years ago to significantly downsize to an Airstream home. The RV is about 200 square feet in size, which is much smaller than the luxury apartment he gave up for it. Fun fact, also smaller than plenty of tiny homes you'll find on the web. Hsieh was the CEO of Zappos before Amazon bought it, and that high-profile background makes his decision to downsize all the more compelling.
Of course, Hsieh also happens to own the trailer park in which he parks his home - so he is still flaunting his wealth a bit. But he's again doing so in a more modest way that allows him to demonstrate his appreciation of the simple life.
Back in 2016, we had the pleasure of visiting Llamalopolis, his beloved tiny house and Airstream "trailer park" in downtown Vegas. The vibe was surprisingly down-to-earth and welcoming, as it was home to yes, a billionaire, and also a wide array of artists and working professionals.
Given these examples, there's really just one question to ask: If these wealthy and famous individuals are comfortable with the idea, why not give it a try?