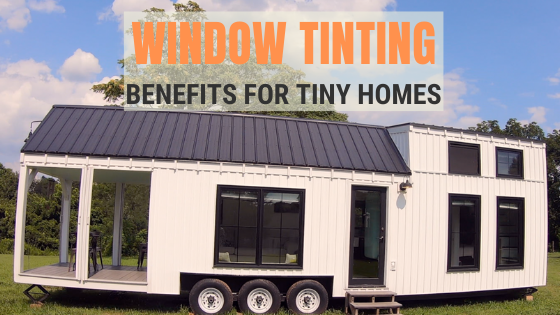 Window Tinting for Your Tiny Home: 7 Available Options
Window tinting is a great way to get privacy and keep the sun out. Here are 7 options for window tinting for your tiny home.
In 2018, the global window film market size was worth $9.2 billion. Though, there's a lack of awareness around the many uses and benefits.
The vast majority of car owners wouldn't hesitate to tint their cars. They know that car tinting is highly effective when it comes to providing privacy and reducing fuel consumption by reducing the pressure on a car's A.C. system. But many people don't often think about the advantages of home window tinting.
For a tiny home, often parked in RV parks and backyards, this could provide a welcome opportunity to create a greater sense of privacy without blocking sunlight. Though, there are many other benefits worth exploring.
In this article, we'll look at house window tinting and the options available for you.  There are several things that you need to know before taking the leap.
Read on to learn more.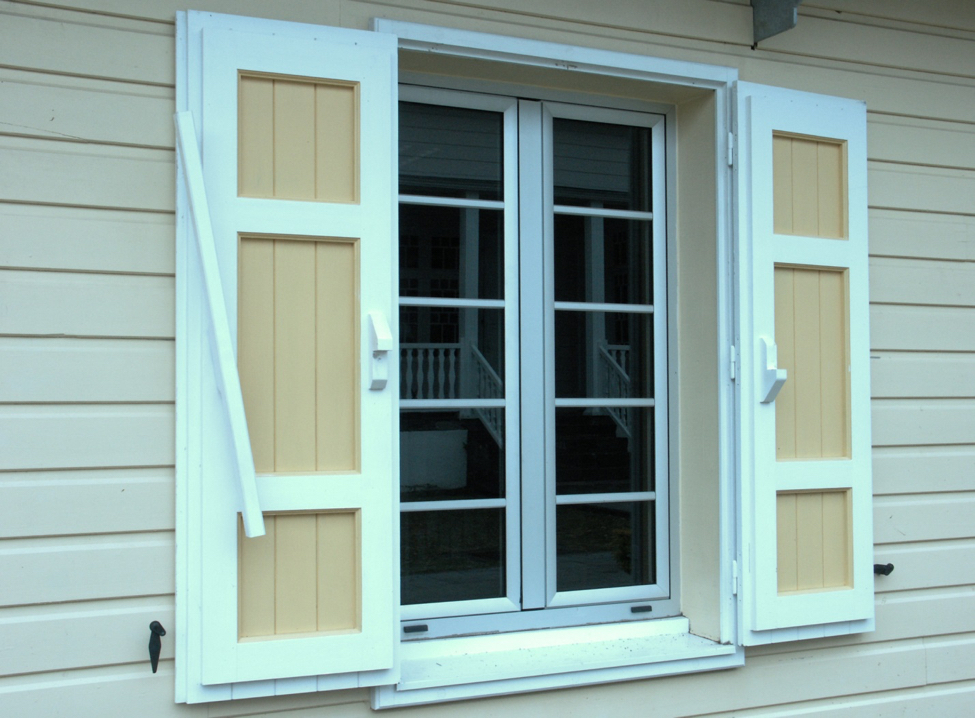 What Is Home Window Tinting?
Home window tinting refers to the application of tinted film on the windows of your home. Generally, tinting is meant to eliminate sun glare, offer privacy from strangers, reduce high heat areas in your living space, or deter people from entering certain areas of your home.
So how can you tell which home window tinting option is ideal for you? Well, the best way is to identify the specific situation you need to resolve. Below, we discuss seven different types of residential window tints and their benefits.
Heat Control Window Tinting for Your Home
How cool would it be if you could control solar energy in your house like you do the knob on your thermostat? The fact is you can do that, but it doesn't come cheap.
Homeowners who have a sunroom or windows that face the west are experienced with how hot their homes can get. In fact, a single room that faces the sun can lead to a dramatic increase in temperatures in your living space and increase your cooling costs during the summer.
The function of heat control film is to block U.V. rays and solar heat while letting sunlight to come through. Each room in your home gets the benefit of sunlight while preventing the heat and fading properties of sunshine on your walls and furniture.
Glare Control Window Film
Glare from the sun can quickly sour your TV lounging time. Thanks to glare control window film, looking at screens is more comfortable as the film lets sunlight come through but reduces the glare that can happen after light diffuses through the glass.
It's the same technology that's used on anti-glare eyeglasses. Ultimately, you feel more at ease, and your eyes get better protection.
Energy Window Film
Interestingly, window film can be totally clear, as is the case with energy window film. This type of film allows light into your room while keeping out the heat, especially during the summer.
Energy window tinting film can help you save big on heating and cooling costs, given that a significant amount of this energy gets lost through your windows. Ultimately, energy window film provides the solution for a problem that you may not even have realized.
Privacy Frosted Window Film
Privacy frosted window film may be ideal for any room in your tiny house, but it's the bathrooms where it's probably needed the most. Most people want to let in as much light as possible but experience a privacy issue, so they resort to using curtains. Unfortunately, curtains can eliminate light and make the room feel much smaller.
With frosted window tinting, you get all the light you need in the room and prevent anyone from seeing inside. If you have double paneled windows, you can opt to use privacy frosted window film only to the bottom lines.
Privacy Mirror Window Film
For homes with large windows and glass doors, you may want to consider installing a privacy window film. There are one-way and two-way varieties. The one-way option allows you to keep as much light as possible into your house while making sure that no one can see into your living space.
Privacy mirror film is especially beneficial if the doors and windows of your home face directly into living areas.
Privacy Black Window Film
When you find yourself relying too much on shades because your room is uncomfortably bright, then you may want to consider installing a black window film. This type of window film works just like a vehicle tint and can help reduce the sunlight coming into your room.
Privacy black window film is perfect for photo rooms, bedrooms, and offices where you don't need too much light. The added benefit of this kind of film is that it provides total privacy by blocking incoming visibility. You can consider adding this type of film to the lower window panes.
Decorative Film Window Tint
There are numerous unique applications for decorative window film. This type of film can add a lot to your house. For instance, it can mimic ornate stained glass and add the visual appeal of your windows.
Decorative film can also provide privacy for any glass doors or rooms that have many windows. As you select this kind of film, be careful not to overdo things.
When applied correctly, a decorative film can dramatically improve a room. When done wrongly, on the other hand, it can prove distasteful.
Choose the Ideal Window Tint for You
Window tinting for your tiny home is one of the best ways to enhance the privacy of your living space and the visual appeal of your home. The right kind of film can also help modulate temperature in your home, block harmful rays, and reduce your heating and cooling costs, besides adding strength to your windows.
Are these benefits appealing to you? As you go about choosing a window tinting solution for your tiny home, think carefully about your specific needs.
For more tiny house living tips and ideas, browse our blog.