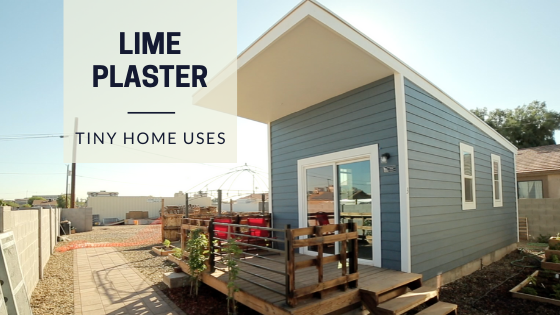 7 Different Ways to Use Lime Plaster in Your Tiny House That Might Surprise You
Lime plaster has long been used to add depth and character to walls, but that's not all it can do. Learn the different ways to use it here.
Have you ever heard of lime plaster? It dates back to the sixth century when it was used as a building and decorative material. In fact, archaeologists digging in Ain Ghazal city found statues made with lime plaster dating back to 7000 BC.
That shows how durable it is. Today, the comeback of lime plaster is an eco-friendly option to use in your tiny home. It's made with three natural ingredients, so you don't have to worry about synthetic or other chemically made materials. You make lime plaster by mixing sand, water, and lime.
Did you know that lime plaster is a natural fungicide, doesn't dissolve when wet and can be used outside?
Read more about lime plaster and seven ways you can use in your tiny house.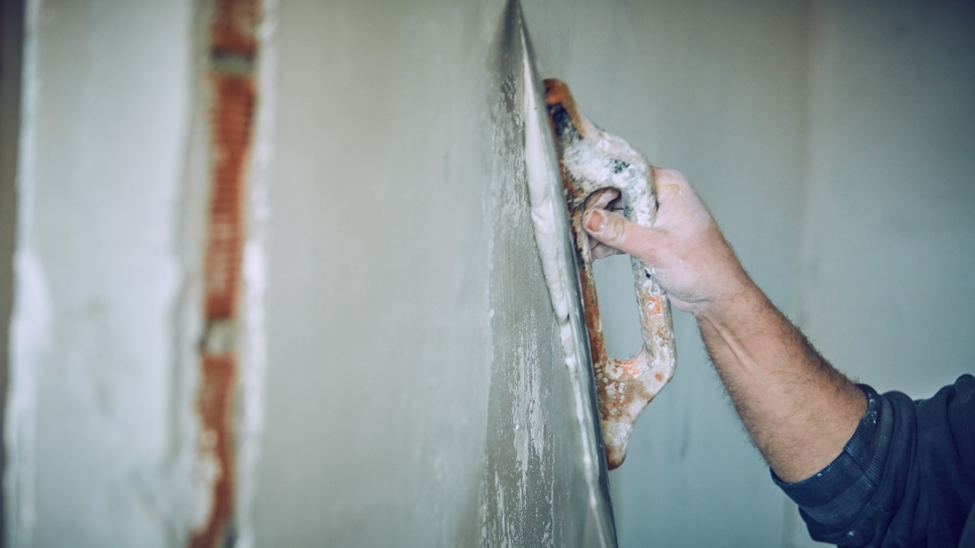 Benefits of Lime Plaster
According to Architectural Digest, lime plaster is making a comeback. This is because of its endurance, ease of use, and natural materials.
Lime plaster, also known as Venetian plaster, has many other benefits, as well. Here are several reasons to use lime-based plaster inside and outside your tiny home:
Environmentally safe
All-natural ingredients
Available in various earth tones
Can add color pigmentation
Durable
Breathable
Water-resistant
Iridescent finish
Minimalistic
Low-maintenance
Mold and mildew resistant
In addition to these benefits, lime plasters are suitable for use all over your tiny home. You can apply inside and outside whether you want to renovate your shower or siding.
Lime Plaster Finishes
Today's lime-based Venetian plaster finishes are still as durable as those used in ancient times, but they offer you several finish options for your home projects.
Polished Finish
If you prefer a polished finish that resembles marble, you can find interior lime plaster for this effect.
Flat Finish
You can apply flat finish lime plaster in the interior or exterior of your home.
Sand Finish
If you want to create the impression of stone, you can find sand finish plaster for your projects.
Tools Needed for Applying Lime Plaster
When you go to your home improvement store, you'll see a lot of plastering tools and trowel option. But, for applying a single coat of lime plaster, you only need a few common plastering tools.
Finishing Trowel
A finishing trowel, also known as a rectangular trowel, is an essential tool for lime plastering. You do the bulk of the plastering with this tool. It has sharp, 90-degree corners, and it's made of stiff steel.
Finishing trowels come in different lengths and widths. A larger trowel lets you apply more material to the wall. But, using a large one can tire your arms quickly because of the heaviness of the plaster.
Pool Trowel
After you apply the lime plaster with your rectangular trowel, move on to the pool trowel. This tool does the smoothing. It has rounded ends and more flexibility than the finishing trowel. The rounded edges help prevent digging into the plaster's surface for a smooth finish.
Japanese Trowel
The Japanese trowel has a triangular point and a square end. They're flexible and usually made of steel. This makes them perfect for fitting into tight areas, such as corners and detailed areas. Use this trowel for any fine, finishing work you need to do to the plaster.
Margin Trowel
The margin trowel is long and narrow. It's used for getting into tight spaces. If you have mesh tape that you need to set, this tool can do the job.
7 Ways to Transform Your Tiny Home with Lime Plaster
Lime plaster isn't just for new walls. It's a versatile plaster appropriate for various indoor and outdoor uses.
Apply Over Drywall
You don't have to remove your drywall to apply lime-based plasters. Plaster right over the drywall you already have, which is affordable, clean, and simple.
Sculpting the corners gives a soft look, and when the lime dries, it emits a warm finish.
Unlike other wall plasters, you only need one coat of lime plaster. Spread it about one-quarter inch thick, let it dry, and you're done. There's no need for multiple thin layers.
Transform Stairs
Applying lime plaster to your stairs gives them an old-world look. It also blends them into your plastered walls, which presents an elegant, European look.
If you have worn, wooden stairs outside, you can give them a makeover with lime plaster. You can create a textured, smooth, or stucco look.
Decorative Ceilings
Create decorative ceilings in your home using lime plaster. You can sculpt cornices, floral designs, geometrics, or any other textures that fit your decor. This does take intricate detailing, so make sure your plasterer knows this form of modeling lime-based plaster.
Refurbish Bathroom
The options are endless for using lime plaster in your bathroom. You can transform it into an ancient Roman bath with a plastered tub, doorway columns, plastered walls and ceilings, and a decorative floor. Lime plaster's flexibility lets you finish your project with a smooth, polished finish or a textured finish.
Cover Fireplace Brick
If you want to brighten up your fireplace giving it a European flair, lime plaster over the brick. Your fireplace will transform from traditional brick to a modern, bright stucco.
Striped Effects
Wherever you want textured stripes, you can create them with lime plaster. Apply the plaster to your walls and use plastering tools to create stripes in the wet lime plaster.
Mediterranean Archways
If you have archways in your home or your outdoor living space, applying lime plaster will give them a touch of Greek architecture. Transform your home and yard into a Mediterranean showplace with lime plaster archways, columns, and balconies.
You can plaster over your wooden decks, pathways, stairs, and patios for the look and feel that's both modern and classic.
Consider Using Lime Plaster on Your Tiny Home Build or Renovation Projects 
Are you inspired by the seven ways you can use eco-friendly lime plaster? Start your tiny home build or renovations with sustainable, durable lime plaster that will last a lifetime.
If you found this information about lime plaster helpful, read more about other build materials and DIY projects you can do in your tiny house on our blog, and sister site, TinyHouseBuild.com!
Get $20 OFF this acclaimed 16+ hour Digital Tiny House Workshop, now through December 3rd at midnight! Use coupon code: GIVINGTHANKS
INCLUDED with the DIGITAL WORKSHOP:
54 bite-sized, engaging episodes
Downloadable follow-along booklet for note-taking
Over $300 in FREE bonuses upon checkout
Digital Diploma upon full completion of the course
30-Day Money-Back Guarantee