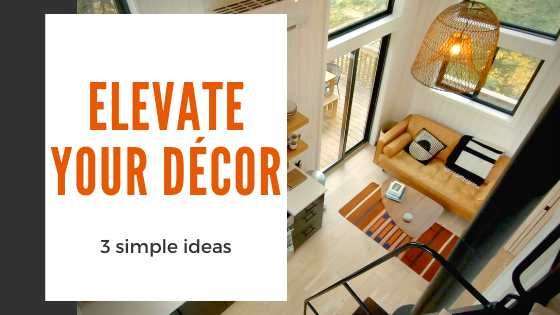 3 Simple Ways to Elevate Your Tiny Home's Décor
It doesn't take much to elevate your tiny home's décor.
Not all of us are blessed with the ability to look at a property and envision a décor style that will suit and elevate the space, especially when that space is on the smaller side. In fact, sticking to an aesthetic and ensuring that your rooms play off one another in a tasteful manner can cause some homeowners a lot of stress. After all, we want our homes to reflect our character and personality while also seeming tasteful to our friends and family members who may step inside. But how do you even start on deciding on the best ways to decorate your tiny home?
Read the following guide so that you can discover the best and easiest ways to elevate your tiny home's décor.
1. Replace Your Light Fixtures
Do you have tired and old light fixtures? If so, they may be causing your home to look outdated. This can be a simple and inexpensive fix that can change and elevate your whole home. Firstly, decide on a theme and color scheme. If you are settling for a minimalistic interior design, you may wish to match this by investing in minimalistic lighting. However, light fixtures can also act as a room's focal point, so if you wish, you could always purchase maximalist fixtures that can act as the main event in your room and then counter this with minimalistic surroundings. You'll want to ensure you also opt for something bright, but not harsh, to really light up your tiny home.
2. Repaint the Walls
Never underestimate the power of repainting your walls and ensuring that they are fresh and free from marks and scratches. Not only does it brighten up your home and make your whole abode seem cleaner, but a new coat of paint can also help seal out moisture and repel dirt and allergens.
If you want to make a room stand out, consider a statement feature wall. This is when you have three walls painted in the same neutral color, and then the last wall painted in a contrasting color so that it becomes a welcoming focal point.
3. Invest in Blinds
It is time to swap curtains to blinds if you haven't already. This is because curtains can look outdated but also difficult to clean and can harbor a lot of dirt and allergies. On the other hand, blinds are easy to clean, modern in design, and longer lasting due to less wear and tear. They can also help tiny homeowners decide on the amount of light they let in and can make your home's aesthetic seem much more open and modern.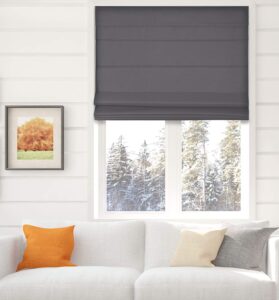 You need to ensure that your blinds are properly made and fitted to your windows, though. Blinds that are not custom-made can fit awkwardly, allowing light to slip through when it shouldn't be allowed to. Companies such as Westral will ensure that all your custom-made blinds fit your windows properly and suit your tiny home's design. What's more, they will stick to your budget. Westral, or other experienced companies, has a lot of experience in the blind industry. Whether you are looking for blinds that suit a period property or a modern apartment, they can show you designs that suit your wants and needs.
Elevating Your Tiny Home's Décor
Redecorating your home does not have to be a massive undertaking. Even the smallest of changes can elevate your tiny home's décor. However, replacing light fixtures and investing in high-quality blinds can be a brilliant way to not only improve your home's interior design but also add value and useful function.
Digital Magazine Dedicated to Tiny Home Living
Do you have more time at home? Enjoy some inspirational reading from Tiny House Magazine!
Discover different types of tiny homes from liveaboard boats to Alaskan yurts, converted school buses, and more.
Try recipes from a tiny house kitchen. Each month we feature a recipe from the Tiny House Foodie. Learn to make it work and still cook like a pro.
Read excerpts from books on tiny houses, downsizing, and a host of other related topics.
Each month brings new topics and new, exciting articles!