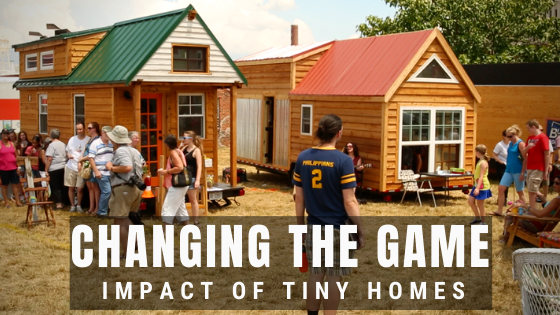 Changing the Housing Game with Tiny Homes
Tiny housing is definitely changing the game in terms of how our modern society regards dwelling options.
Consider how the idea of one's home has been a prevailing sort of status symbol. It serves to show the world how wealthy you are, how far you've made it, or that you're a contributing member of society. Now, tiny homes are steadily shifting the narrative.
This is evidenced by the growing presence in mainstream media and, most importantly, in the continuously expanding legal acceptance.
On a community level, this means that more people see the value tiny houses can provide, whether or not they would ever live in one themselves.
A side effect of the expansion of the tiny house movement is how it positively influences societal perceptions of alternative housing.
Accomplishment is not measured by how big your house is, but for us, tiny home dwellers, by the wealth of your experiences and the depth of your relationships with other people.
Living in a tiny house means you are forced to go outside and see more of the world. It also means taking more adventures, close to home, or traveling more.
Further, it helps you find more meaning in living your life to the fullest, instead of slaving away to afford a bigger home (mortgage and maintenance expenses), and accumulating more and more stuff.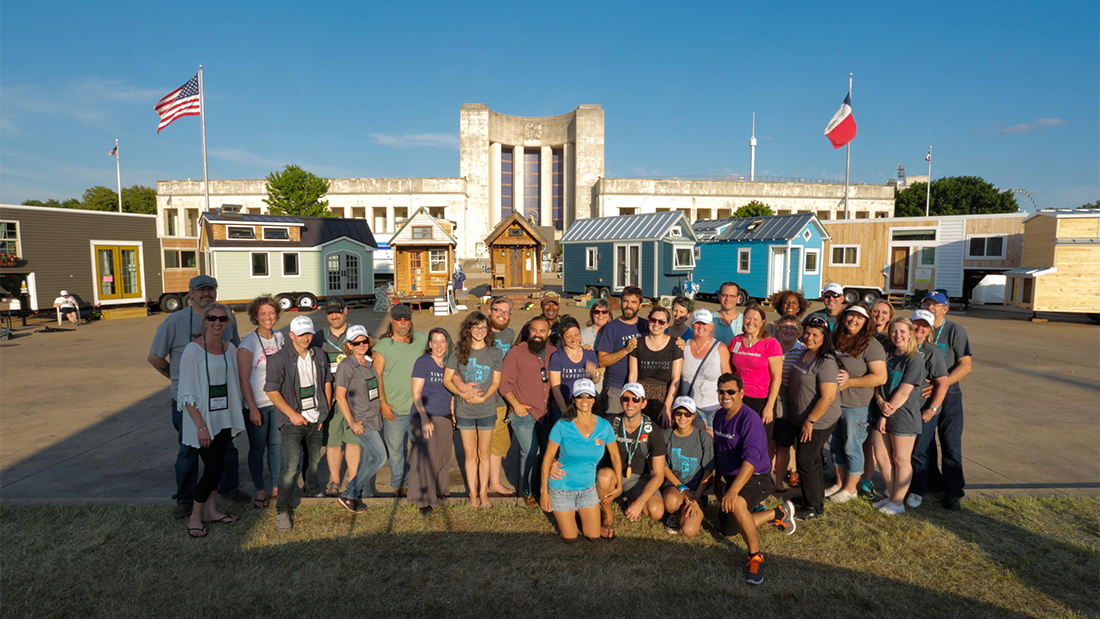 Nevertheless, you don't have to compromise on how to make your tiny home beautiful or functional for your specific needs. Additionally, there are many different ways to furnish it, a lot of different styles you can choose from to suit your tastes, and endless ways to customize it, whether you DIY or hire out.
Tiny homes have all the necessary "rooms" you have in any regular house – a master bedroom, a kitchen, a living room, cabinets and storage areas, and often, a second sleeping area. Though, in a small space, it all comes down the creativity and resourcefulness of maximizing the space and materials available to you.
It's a fun, rewarding challenge to craft a space specifically around your needs/desires efficiently.
What's most important to you at home? Perhaps it's relaxing a bathtub or gourmet cooking. Tiny home design is incredibly personal. So it follows that there's no one style or size fits all—another great lesson for mainstream housing perspectives.
While a top benefit of tiny homes is the reduced amount of overall maintenance, the quality of construction and materials used does affect long-term durability. This is especially important because increased usage of each space in a small space.
But on the whole, tiny home upkeep is more cost-efficient, simply due to the scale of the house size and the limited number of appliances, as compared to an average house.
Nevertheless, make sure you keep up on any water heater, heater, or air conditioning maintenance – you don't want to be freezing when temperatures drop or dreading the heat in the middle of the summer. Proper winterizing helps tremendously. Also, strategic cooling techniques help maintain cozy temps, like well-placed windows allowing cross-breeze from front to back and side to side.
Comfort is the goal, not austerity.
Wondering where you can park?
The number of available tiny house parking is rapidly growing. For instance, there's a real trend toward tiny home communities all over the country. Also, an increasingly flourishing zoning trend is movable tiny houses as accessory dwelling units (ADUs).
What began as a renegade movement of living under the radar has now directly influenced housing policy by showing that more options are needed and desired.
This all stems from the powerful paradigm shift.
Rapidly growing numbers of people have discovered how enjoyable it is to let go of your material possessions and realize that you can live with very little, allowing you to enjoy life to the fullest and really be in the moment.
Additionally, being in a smaller space also allows you to appreciate nature more. This can encourage you to take care of your environment, and also allows you to be more skillful in adapting to the unpredictability and dynamism of the outside world.
Even if it may feel like you are downsizing, tiny home living can actually enlarge the more meaningful aspects of your existence.
With no choice but to be immersed in the world instead of cooped up in your room with your gadgets, you can better appreciate the life that you have been given, and squeezing the experience for all that it is worth.
Further, it creates sincere gratitude for your home and what you do have.
Couldn't we all benefit from living tiny, even for only a season of our lives?
To learn more about the benefits of tiny living and big movement happenings, follow our blog and advocacy news page.
Big Impact for Communities & Individuals' Quality of Life - Watch to Learn More!
The Ultimate Tiny House Design/Build/Transition Workshop
Sign-up for this acclaimed 16+ hour Digital Tiny House Workshop to learn how to build a tiny house, the legalities to be aware, how to make the transition to living tiny, and more!
INCLUDED with the DIGITAL WORKSHOP:
54 bite-sized, engaging episodes
Downloadable follow-along booklet for note-taking
Over $300 in FREE bonuses, from tiny house plans to more how to's
Digital Diploma upon full completion of the course